January 25, 2022 - 4:07am
Complete Beginner - No spring & undercooked!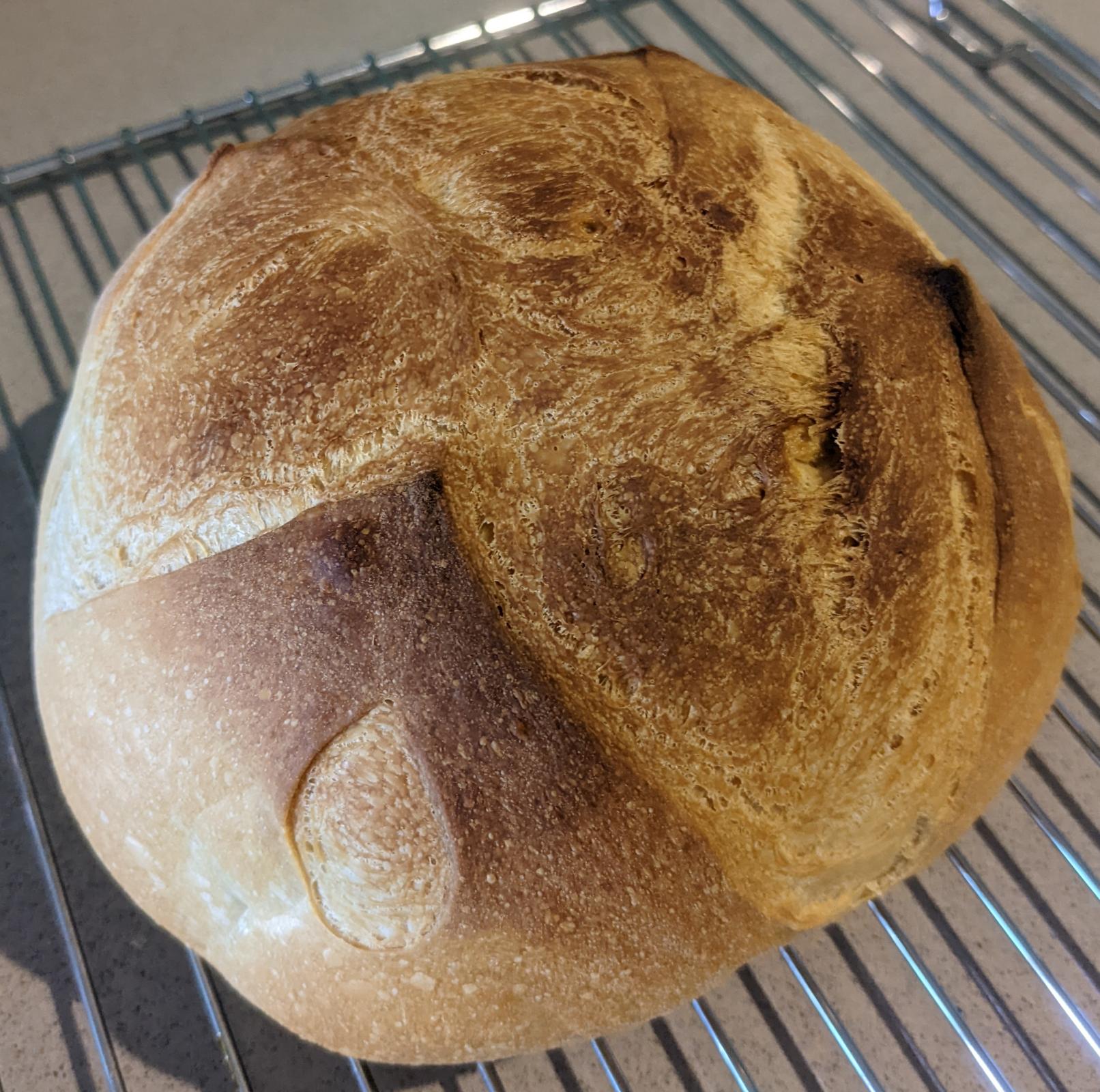 Hi All,
Please forgive the very basic questions I am completely new to making bread!
I have tried to follow this recipe: https://www.bakewithjack.co.uk/blog-1/simple-loaf-recipe

Two minor adjustments:
Half all quantities
Dutch Oven in an oven at 230C rather than bread tin
I scored the dough immediately before putting into the oven but, as can be seen from this picture, the loaf didn't spring so much as swell a bit :-D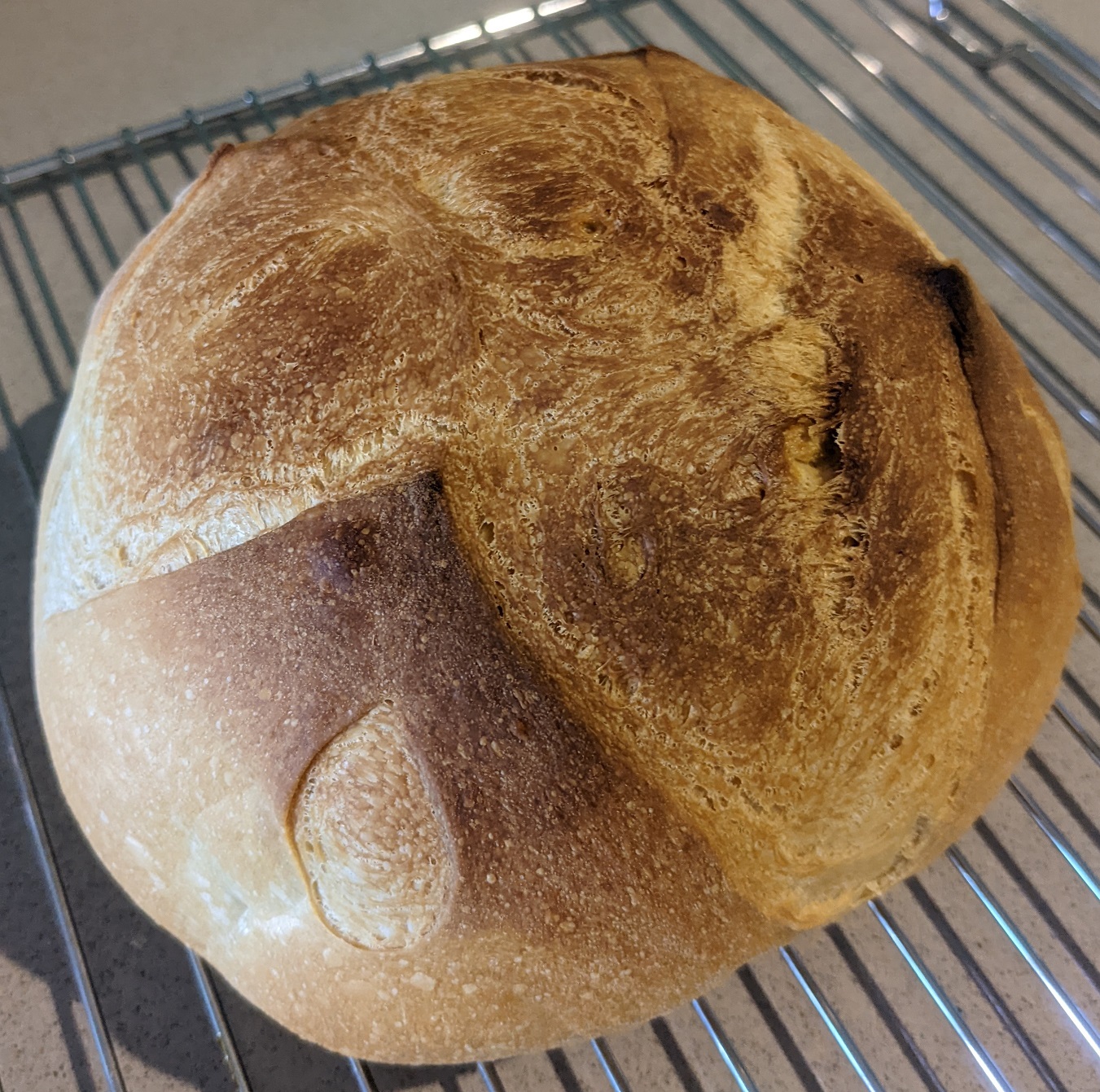 Also, and again as per the picture, the crust was very hard but the insides very gooey and undercooked.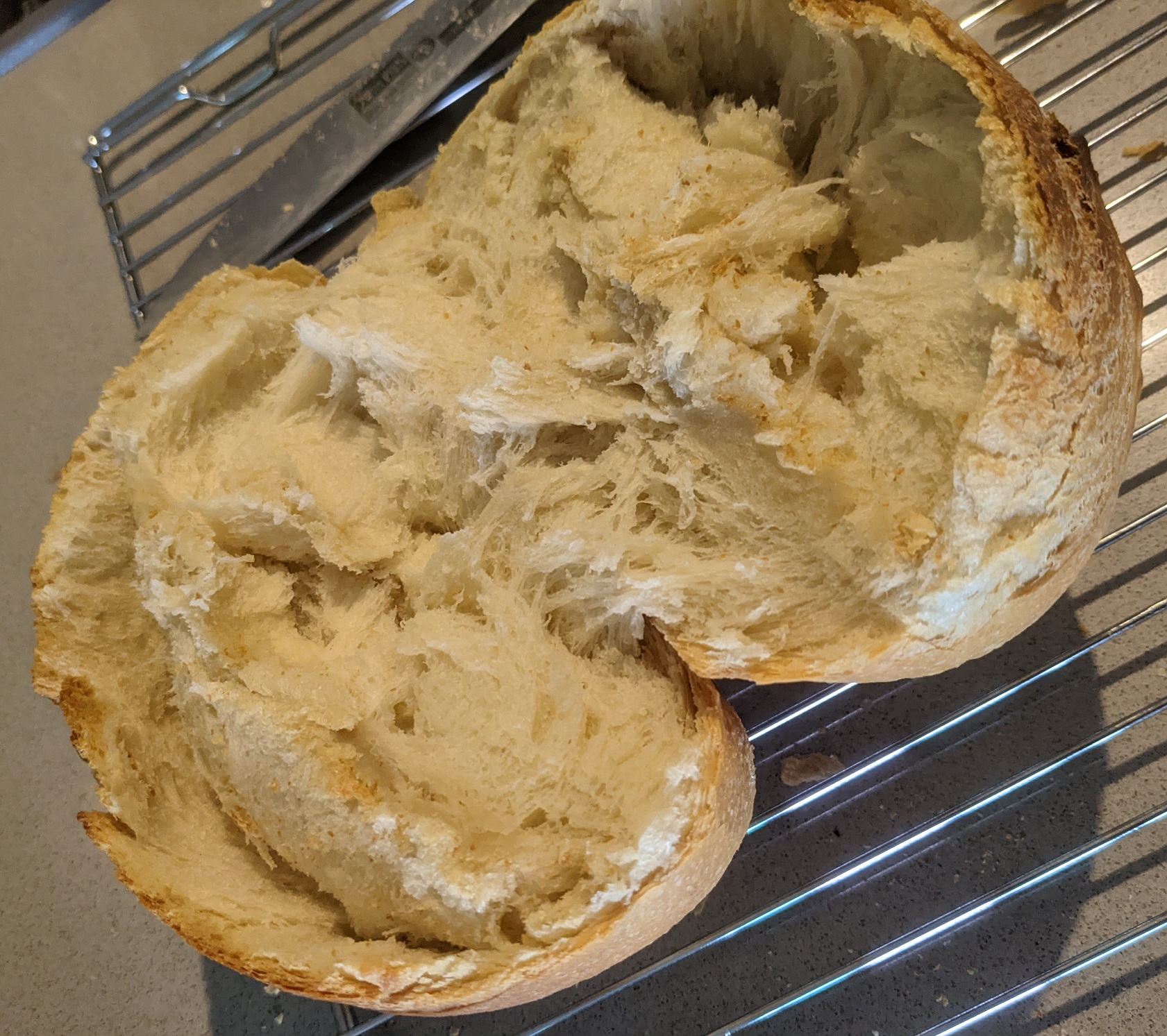 I'm not sure what the problem(s) was/were.
Why didn't I get a nice spring? (Not scoring deeply enough? Underkneading? Underproofing?)
And why the well done outside but undercooked inside? (Too hot oven? Removed from oven too soon?) 
Again, apologies for asking about what I'm sure must be very basic errors. But any help much appreciated!
Also, any recipe suggestions if the recipe I was following is not ideal for an absolute beginner (although it seemed good to me!).
Thanks :)