January 24, 2022 - 2:46pm
Trying to create this specific BAGEL- need advice!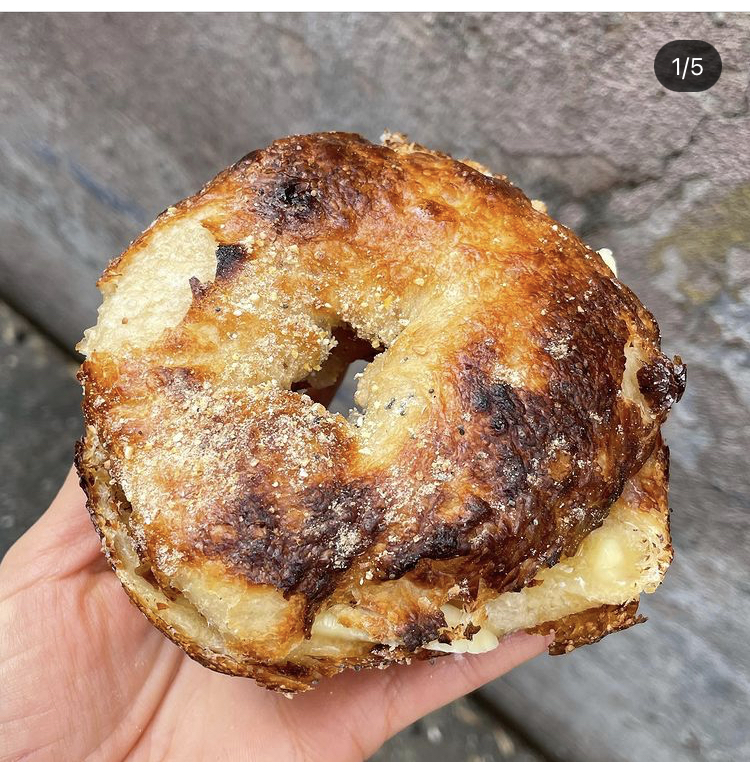 Hey there!
This may be a bit of a bizarre post. But I am trying to imitate this specific bagel (photo above)
It is made using wild yeast water and that Is all that I know. 
As you can see this bagel has a very crisp crust, almost a glassine shattering thin later and the inside is light and airy. 
I have been experimenting with a simple bagel recipe and replacing the water with yeast water. 
I keep it in the fridge to ferment for two days and than boil and bake. 
The inside was airy but I can not for the life of me figure out what they do to get the crust like that. 


any ideas or advice are welcome And appreciated!
thank you so much