January 10, 2022 - 6:24am
Buttermilk-Spelt with large preferments
David Snyder has previously posted a magnificent recipe for a Buttermilk-Spelt sourdough bread (originally by Cecilia Agni Hadiyanto). This is a tweak of David's recipe to accommodate a large preferment, mostly because I've lately been wanting shorter bulk and proof times on my breads. Since my sourdough starter hadn't been fed for a week in the fridge when I did this one, I also added in a yeast water preferment as an insurance that the bread would rise.



Both preferments were used when they were 8.5 hours old. The formula adjustments that I needed to make to the recipe meant that I used less buttermilk than David did (in order to feed the sourdough preferment with water rather than buttermilk).

Unusually, the sourdough levain had great bubble development and was already 'pourable' after 8.5 hours old whereas the apple yeast water build looked fairly young with poorer bubble development. Probably this was because the apple yeast water from the fridge wasn't as active as the visual fizz seemed to suggest.

I've had a few problems in the past with spelt overextending and spreading, even turning into a dough 'soup', so was a little extra cautious, I added in 10g of VWG to be increase the chance of success, and actually ended up using 30g less of the buttermilk than I intended because I had held some back.

Even so, there were a few minutes when I was watching the mixer worrying that it wouldn't come together, but after 8 minutes on the dough hook it started to look like it would clean the bowl and the salt was added only at that point which tightened the gluten noticeably. I gave it 9.5 minutes on the dough hook in total and tried to do good gluten development upfront because of the speedy ferment.

This bread had 2 hours of bulk ferment at 27°C/80°F (with a single fairly tight fold about halfway through), and a further 40 minutes for final proof (on the wine-bottle couche) before immediately baking. The aliquot jar showed around 55% volume increase at the time of shaping and 105% when it went into the oven, where I baked on a baking steel.

The bread came out quite dark, even though I only baked it for 38 minutes. There was nice oven spring and an even crumb.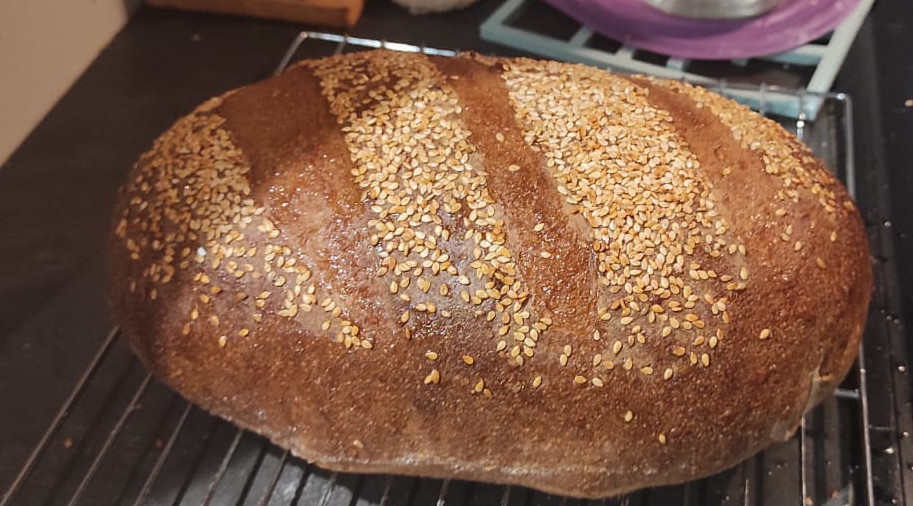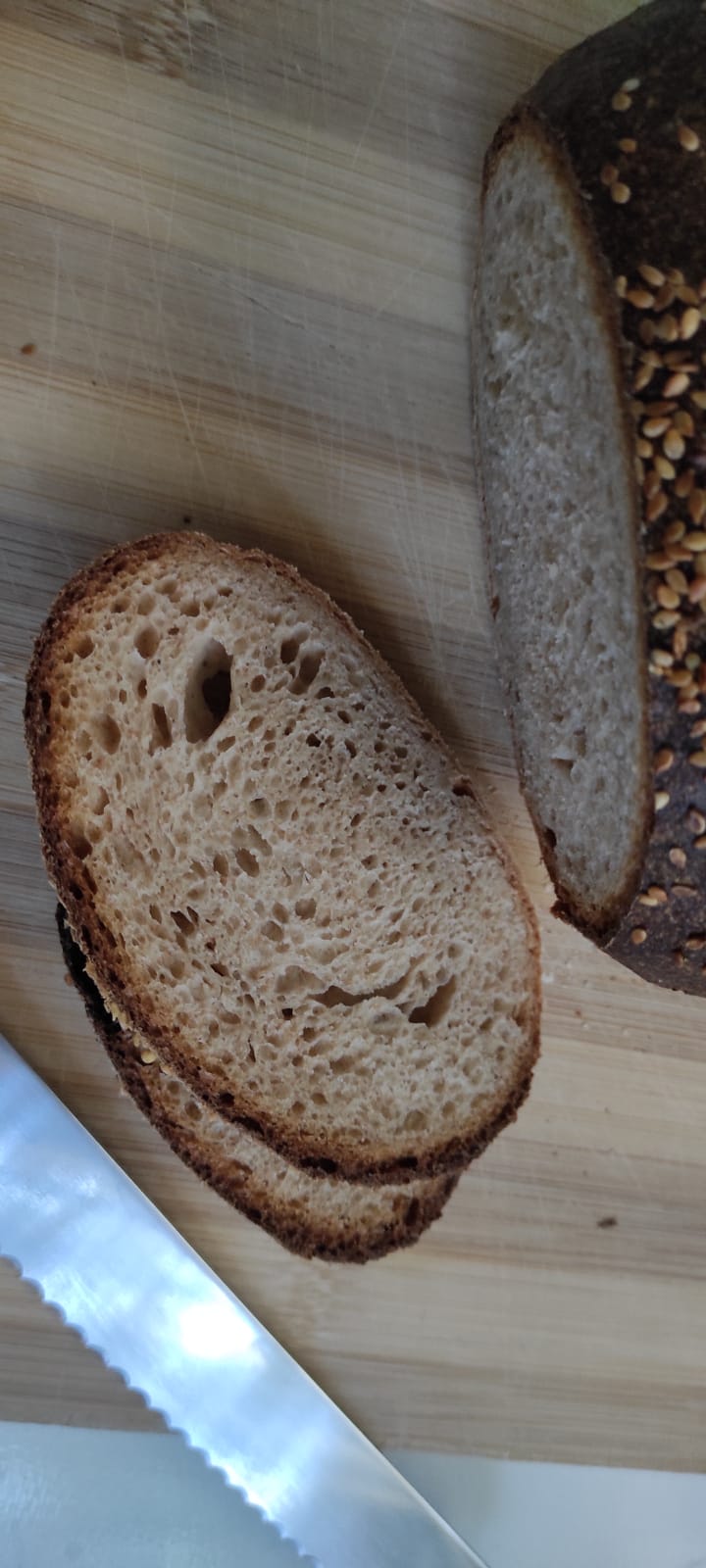 David is right, this bread makes for exceptional eating and I can see myself making it again and again. The buttermilk made it a bit sour and the ~40% wholemeal spelt (a bit lower in this version) gave it a bit of nuttiness. In fact, it tasted a lot like a rye. My personal jury is out if I prefer it over Caroline's holy trio of Olive-oil/buttermilk/honey which tastes just a wee bit similar, although sweeter, so I guess I'll have to repeat this exercise again but with some olive oil and honey!