November 30, 2021 - 11:24am
How to prevent Loaf Burstage during baking?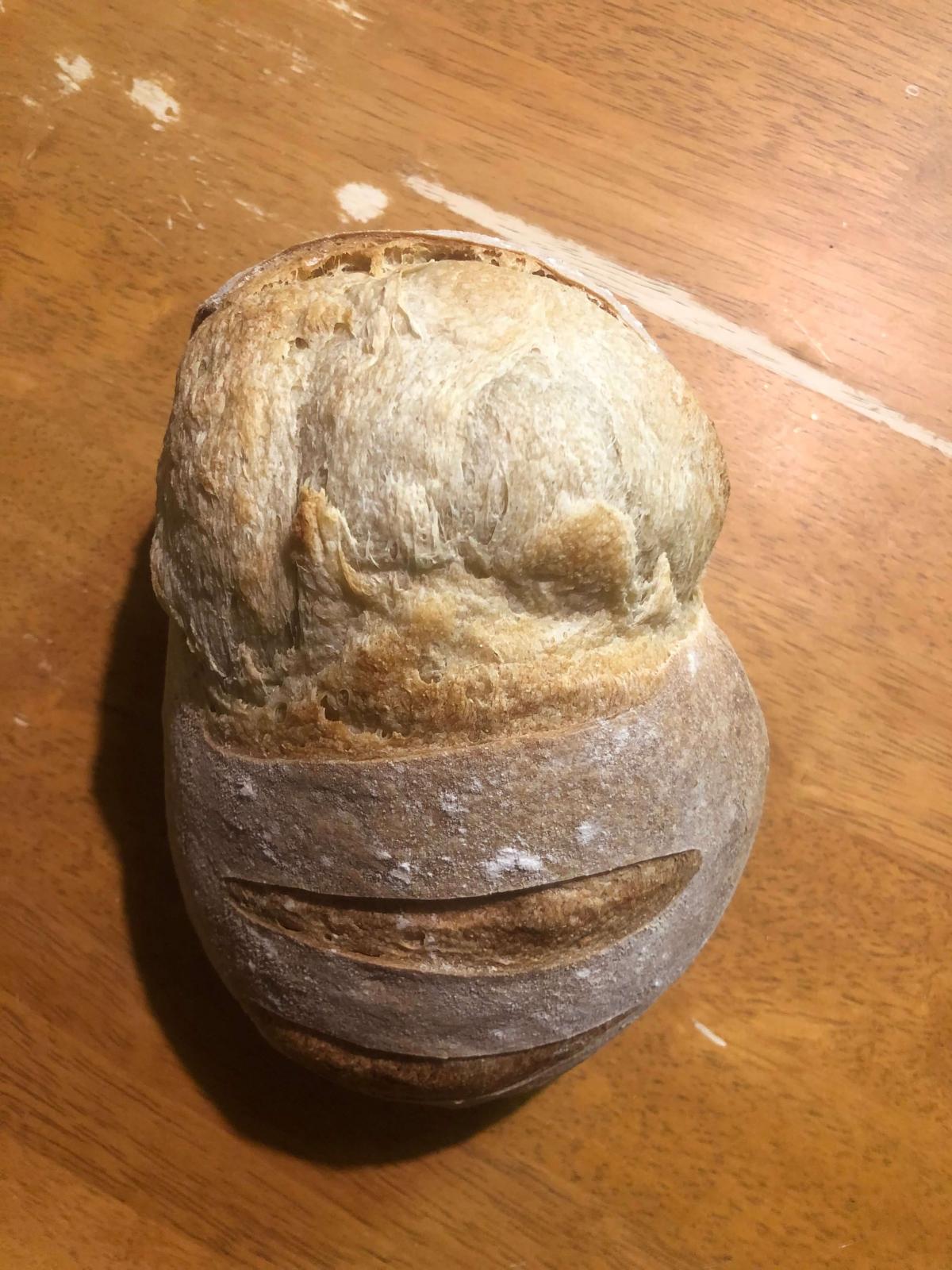 I recently baked multiple loaves using Bob's Red Mill Artisan Flour. I am using a pizza stone to bake my loaves. Once the oven is preheatedto 250 c I insert the dough and immediately add boiling water to the bowl of lava rocks right beneath the stone for steam. I have noticed 10 minutes in the loaf transforms quickly and there is an upward bursting from the center. For anyone asking I use 20% sourdough starter for every 1 kilogram of flour and my hydration is 75%.
Why is the loaf bursting? I can't tell if it's underproofed - I have cold proofed for 24+ hours in the fridge plus 2 hours on the counter before baking. I also did the poke test it seemed ready to bake. My hunch is I should let it proof longer + 2 hours more. Can anyone help?
Thanks