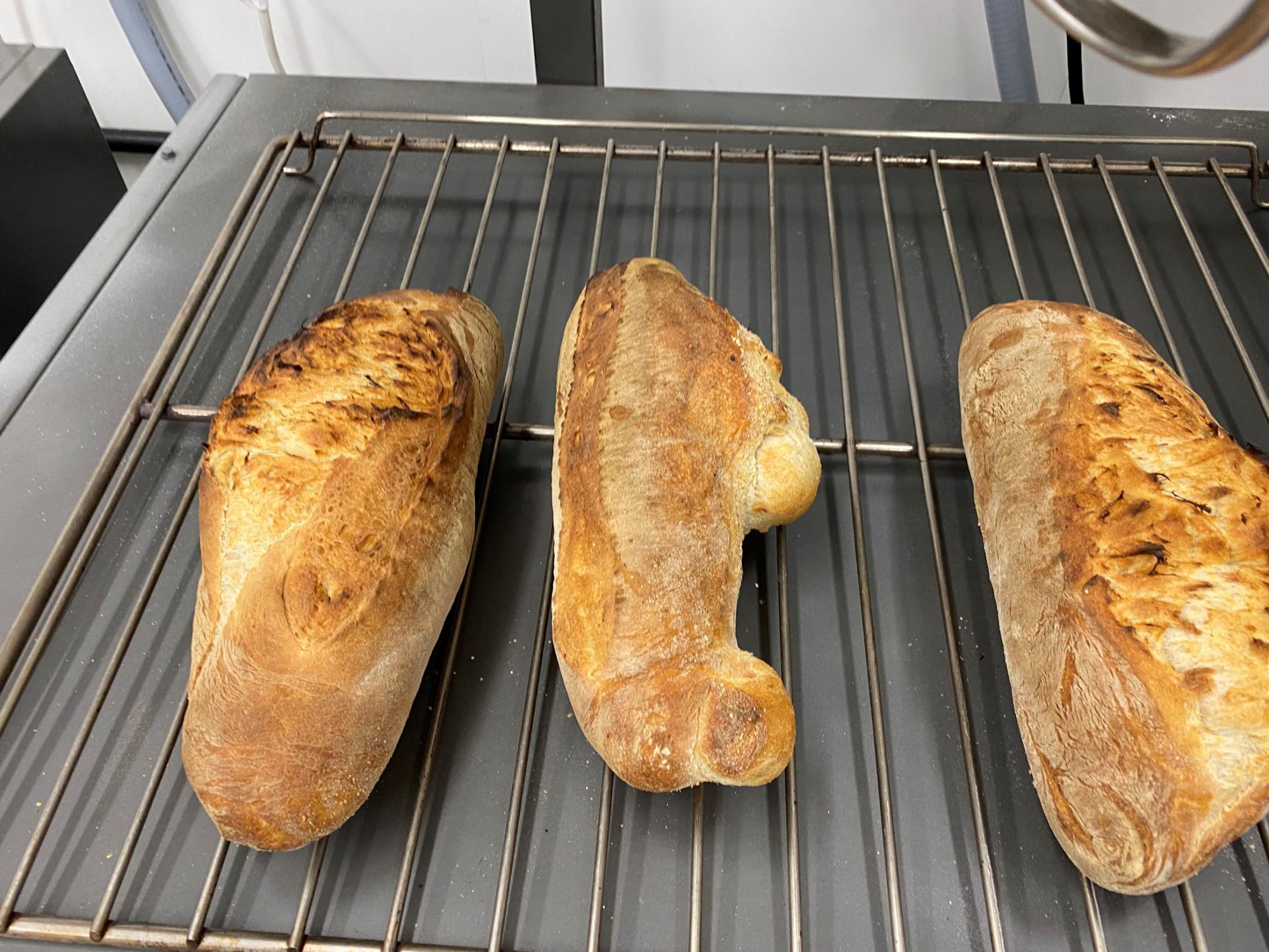 Good morning!  I am hoping someone can help me with this.  I am sure hundreds or thousands of people, if not everyone, at some point, has experienced this.  I had this all working perfectly in my home, gas(weak convection) oven, turning the dough every hour for 8 hours..  I switched to a couple of powerful Vulcan, electric, convection ovens in a commercial kitchen.  I mix the dough in a mixer and let it rise overnight.  No matter how i form the loaves or score them, I get large bubbles on the surface of the loaves.  I only use a sourdough starter, flour, and water.  I let it proof overnight at 41 degrees.  I then form the loaves and let rest an hour prior to  baking with lots of steam.
Am I putting it in the oven when it is still too cold?
Not punching it down enough when forming the loaves on the bench for the final rest?
Is the yeast not evenly distributed?
What have I failed to account for?
The loaf in the middle of the picture exhibits the characteristic I want to eliminate.