October 27, 2021 - 6:13pm
Very little oven spring with change in flour
I am trying to figure out why I get almost no oven spring with one type of flour, and great oven spring with another. The recipe I've been following is the whole wheat sourdough from Tartine.
Whole wheat flour: 70%
               AP flour : 30%
                    water: 80%
                    starter 20%
                          salt 2%
The better looking loaf uses 'Robin Hood' for both the all purpose and whole wheat. It contains: Amylase, xylanase, ascrobic acid, L-Cysteine. I am unsure of the protein and ash content.
The second loaf uses 'Rogers', all purpose being 'Apex', and whole wheat fine. The AP flour has 12.6% protein and .40 ash. There are no additives other than the minerals required by law (niacin, iron etc...) The wohle wheat is 15.2% protein and 1.08 ash. It has added to it ascorbic acid and amylase.
Both flours use hard red spring wheat.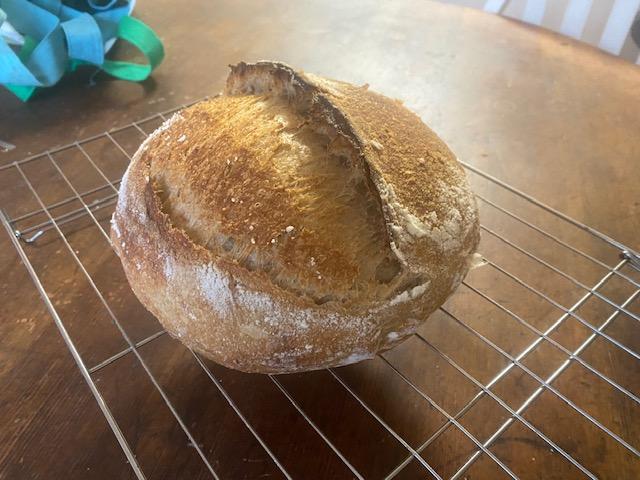 I make a levain the night before using about a 3:3:1 mix of half whole wheat and half all purpose flour. I mix all ingredients (no autolyse). Let it sit for an hour then do 4 stretch and folds 30 minutes apart. It will then bulk ferment for about an hour more for a total of 4 hours of bulk. Preshape, 30 minutes bench followed by 2.5 hours of proofing. The dough sits at around 75F for the duration of the fermentation. I bake it in a dutch oven for 25 minutes with lid 20 minutes without at 450F. (I used Robin hood flour)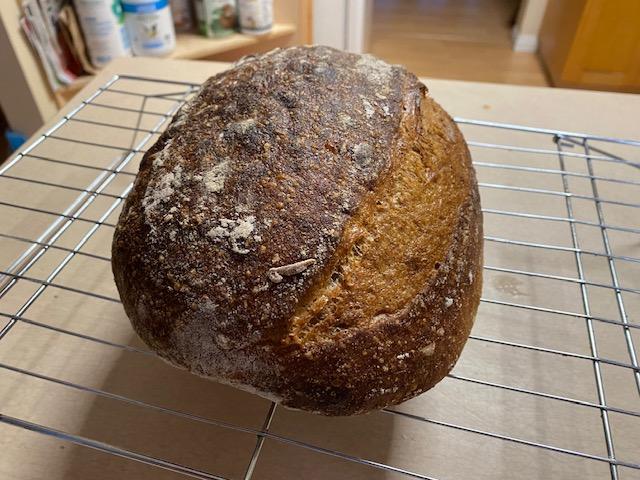 After doing more research into the different additives, I think the loaf using the Rogers will require a longer fermentation as it doesn't have as much enzymes that will increase the fermentation. Am I correct?