September 14, 2021 - 2:16pm
Ideas on how to improve this loaf please
Hello all,
I would appreciate any ideas on what I can do to take this loaf to the next level.
Here is the formula:
92% Cairnspring Mills Sequoia T85 flour
5% Nash's Hard Red Whole Wheat Flour
3% Fairhaven Mill Whole Rye Flour
82% Water
2% Salt
6% Prefermented flour
Here is the process. Temperature is in Fahrenheit. (I know this is obvious, but I teach math and am incapable of not giving units of a number. Also, I can't stand that we continue to use imperial units the US.)
Autolyse was 1.5 hours.
Starter was incorporated 3.5 hours after being fed.
After 5 minutes of mixing, give the dough 30 minutes of rest before adding the salt. Did Rubaud mixing for about 8-10 minutes.
FDT was 77 degrees. My proofer was set to 77 degrees. (Nailed it!)
Folds were done in half hour intervals. The first two were stretch and folds, the last six were coil folds. One interval was 45 minutes while I was walking my dog. I forgot to put the dough back in the proofer during this time, and the dough cooled down to 73 degrees. It took about 90 minutes to get it back up to 77 degrees.
Bulk fermentation was a little over 8 hours.
After preshaping I gave the dough 35 minutes of bench rest.
Shaped the dough into a boole and gave it 30 minutes of rest at room temperature before putting it into the fridge.
Left the dough in the fridge for 22 hours.
Baked for 40 minutes in a Dutch oven. First 20 minutes with the lid at 475 degrees. Twenty minutes without the lid at 450 degrees.
Here are some pictures.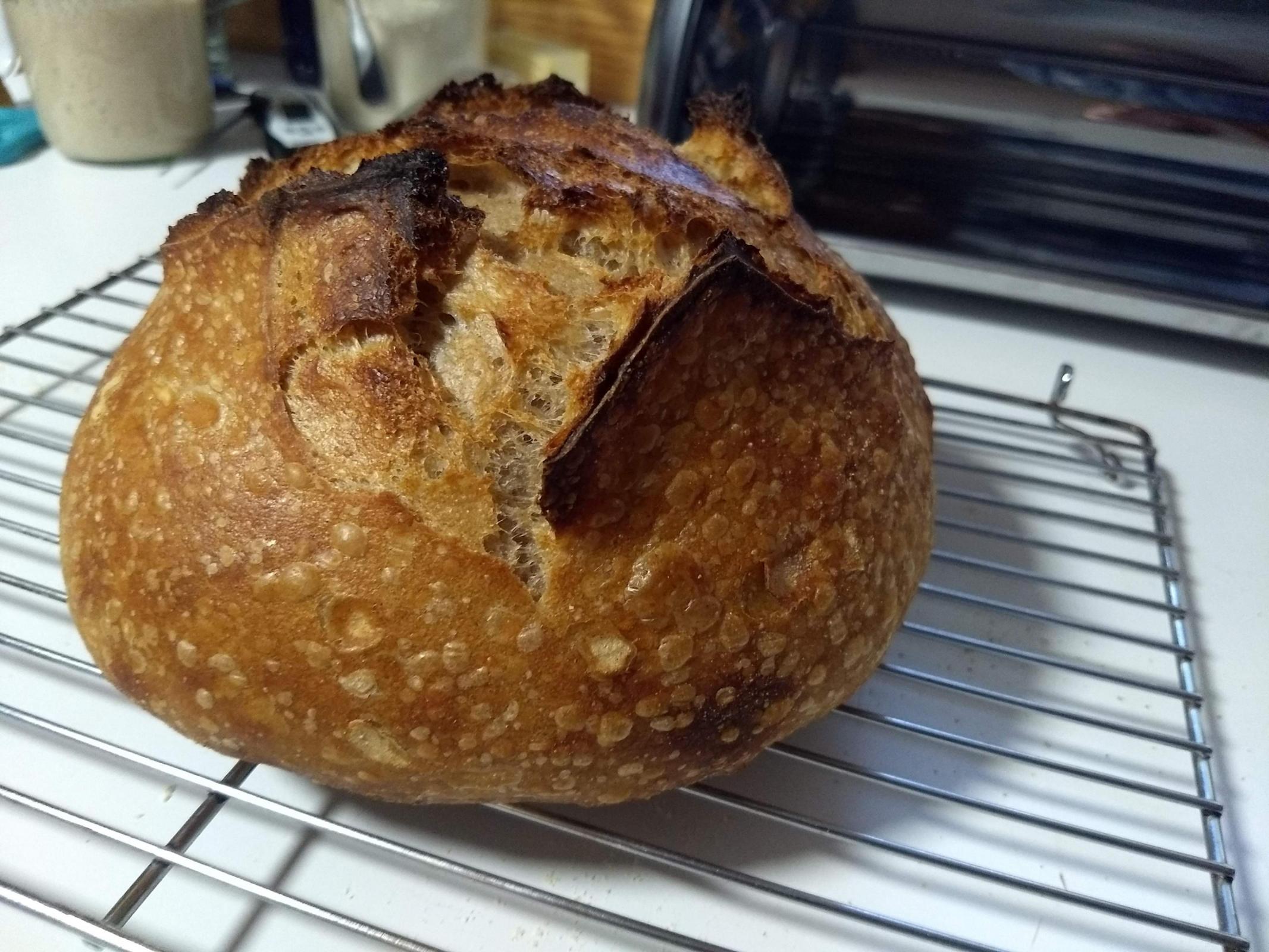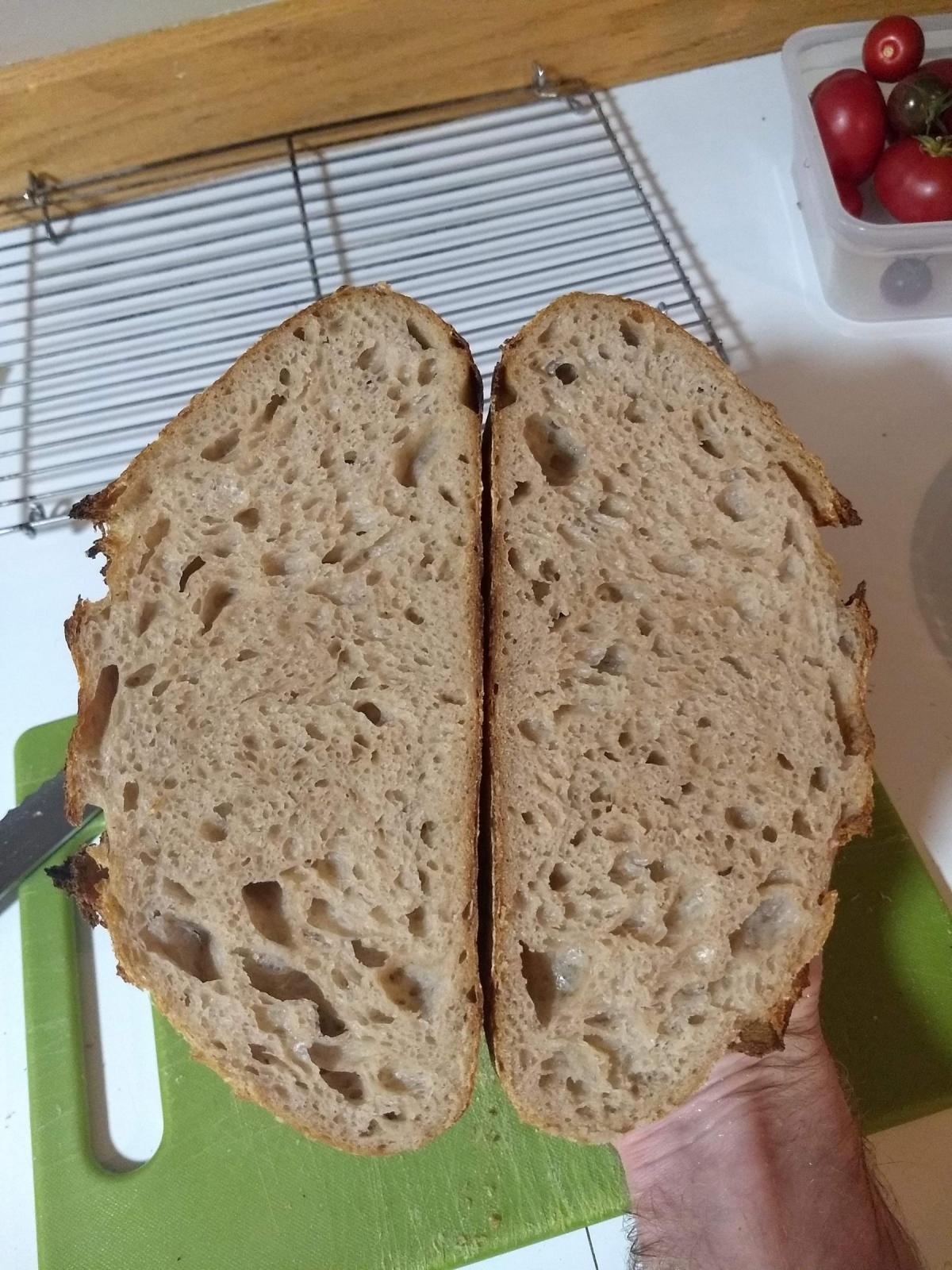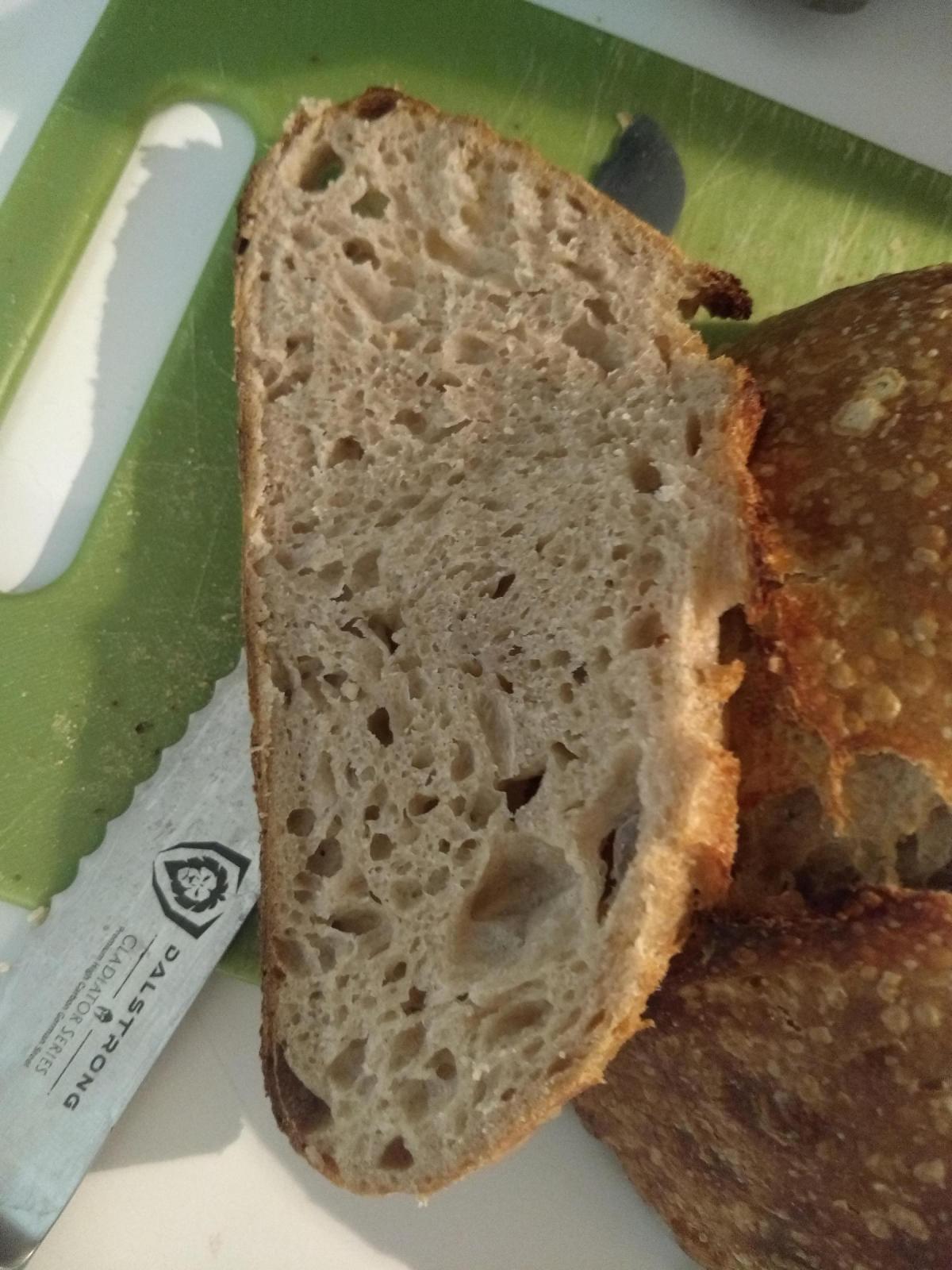 Thanks in advance for any feedback!