Tip - Cleaning Pasta Machine
I was making pasta for Lasagna today and thought this post might interest others. If you remove all of the cover guards from the machine, cleaning will become a breeze.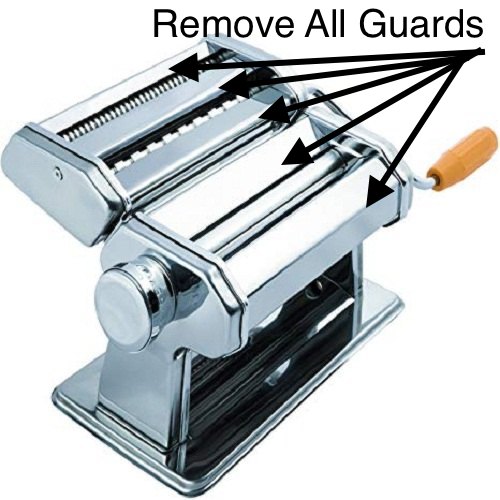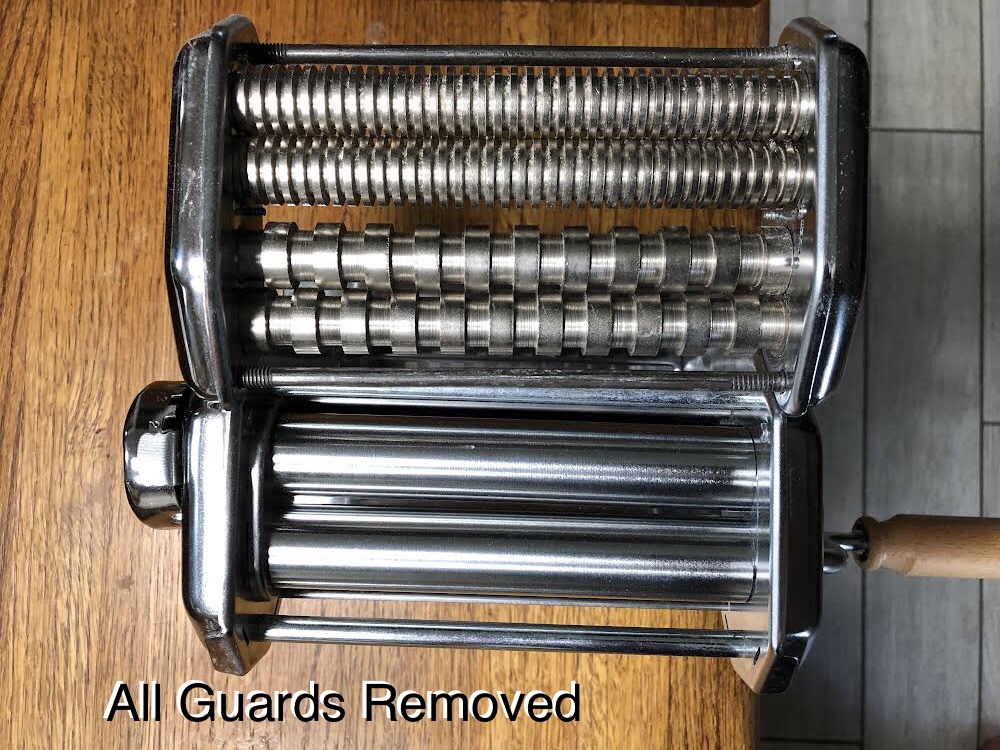 In the past I have had a miserable time rolling out and cutting pasta in my hand operated machine. The pasta was sticky and made cleanup a chore.
3 suggestions
This is the most important - mix your pasta dough dry. It should never be sticky in the least.
Sprinkle sheets (front and back), and also sprinkle flour on cut pasta to keep from sticking.
I disassembled my machine and removed all unnecessary shields. This made cleanup much easier.
When pasta is made properly, cleaning the machine is very simple and generally requires only a light brushing to remove flour dust.
Here is an inexpensive pasta rack that works super and folds up very compact.
My rack in action.