Golden Crust On Baguettes - Techniques Please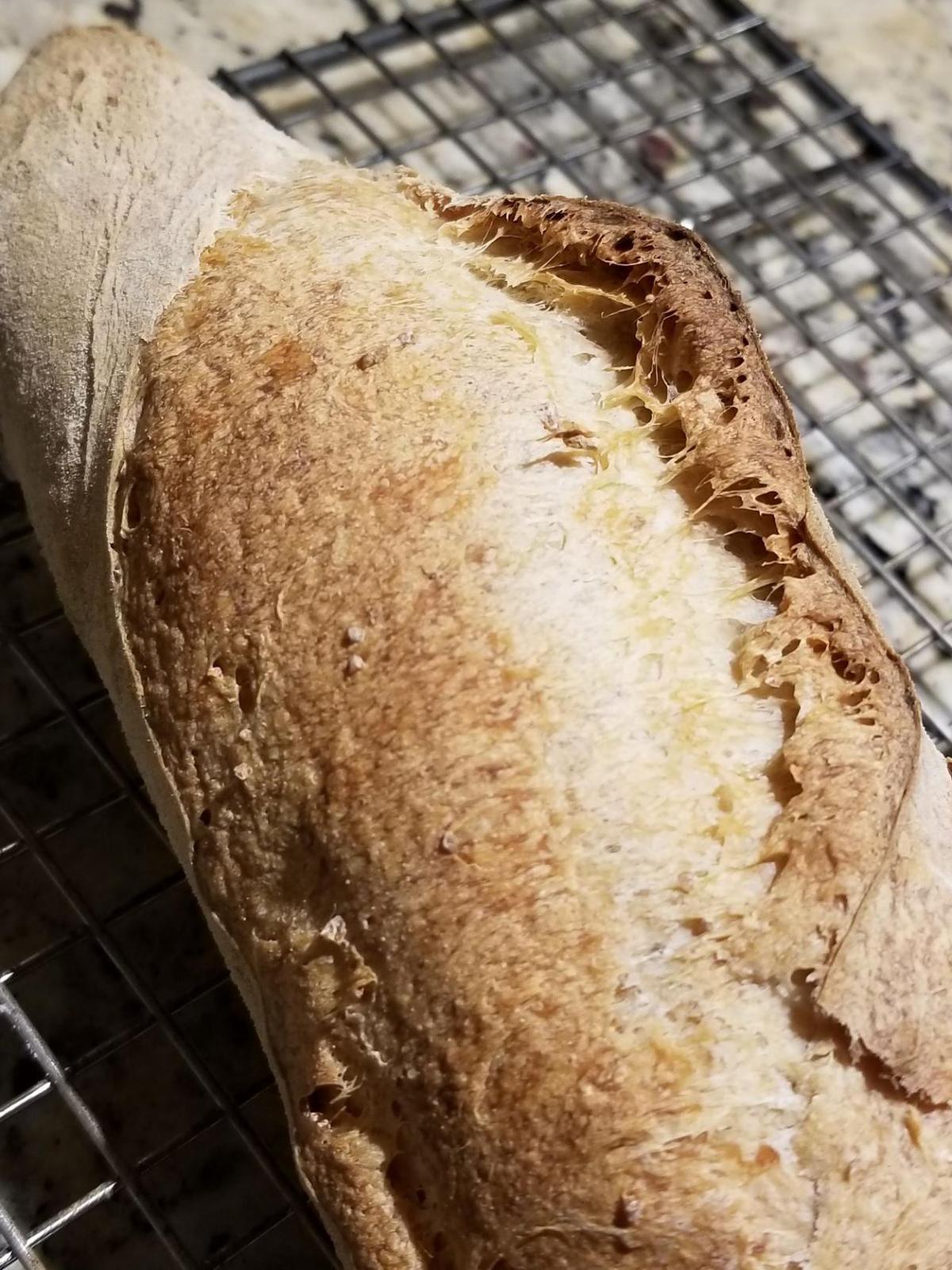 As you can see in the picture, my baguette has nice ears but does not have a golden crust.
Pretty standard recipe of 68% with hi gluten flour, biga, starter, a little malt.
Baking at 475 in a gas oven with a finish of convection to brown it up.
Turns brown but never golden.
Thoughts?