Low Calorie Sugar Substitutes for Bread Baking
Made Del's Hawaiian Sweet Bread today using Monk Fruit No Calorie Sweetener for baked goods. I decided to give the Monk Fruit a try since it worked so well with the Bran Muffins and Banana Bread. It was a complete flop! I think the bran muffins baked up so sweet and well because baking soda and baking powder was used instead of commercial yeast or sourdough. The Hawaiian Bread used commercial yeast.
I ran a comparative test to prove the theory. The procedure is outlined HERE. Both glasses were identical with the exception of 1 teaspoon sugar in one and 1 teaspoon Monk Fruit in the other. 
NOTE - SAF Gold (osmotolerant yeast) was used for the test.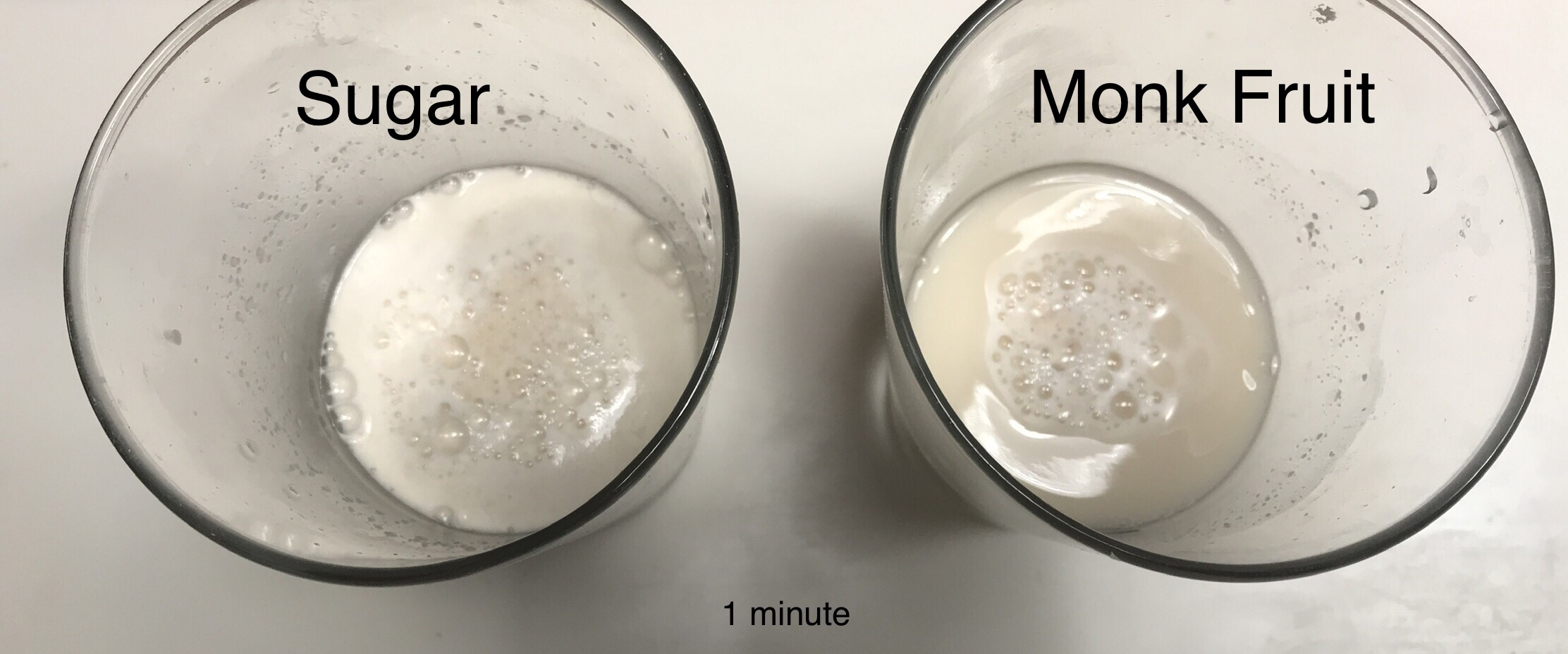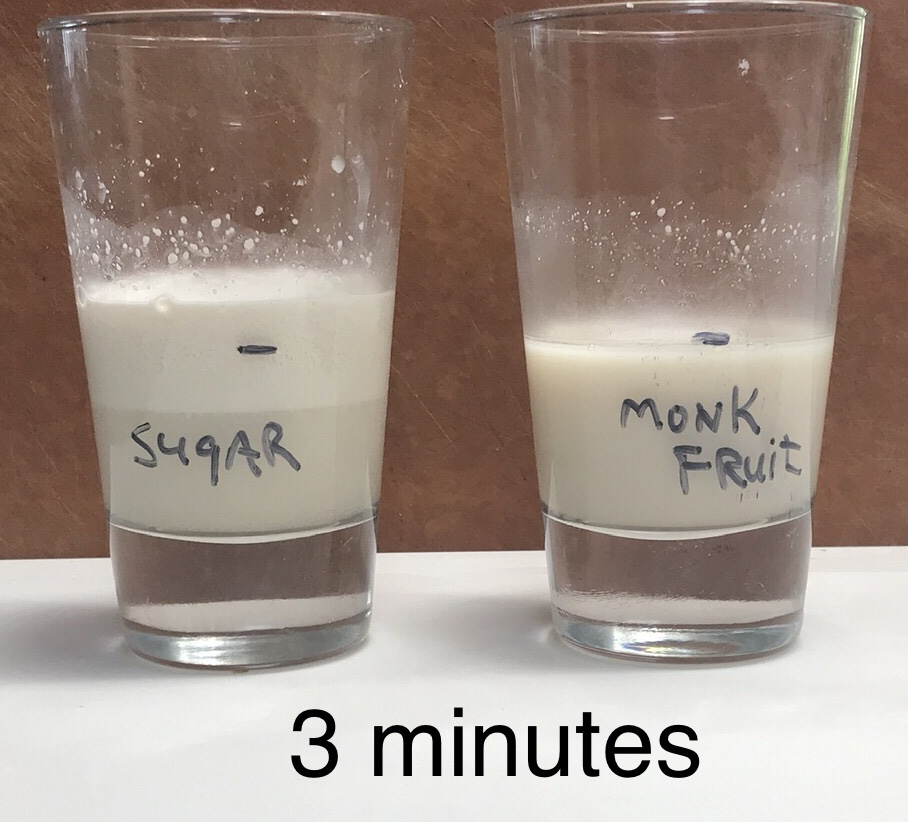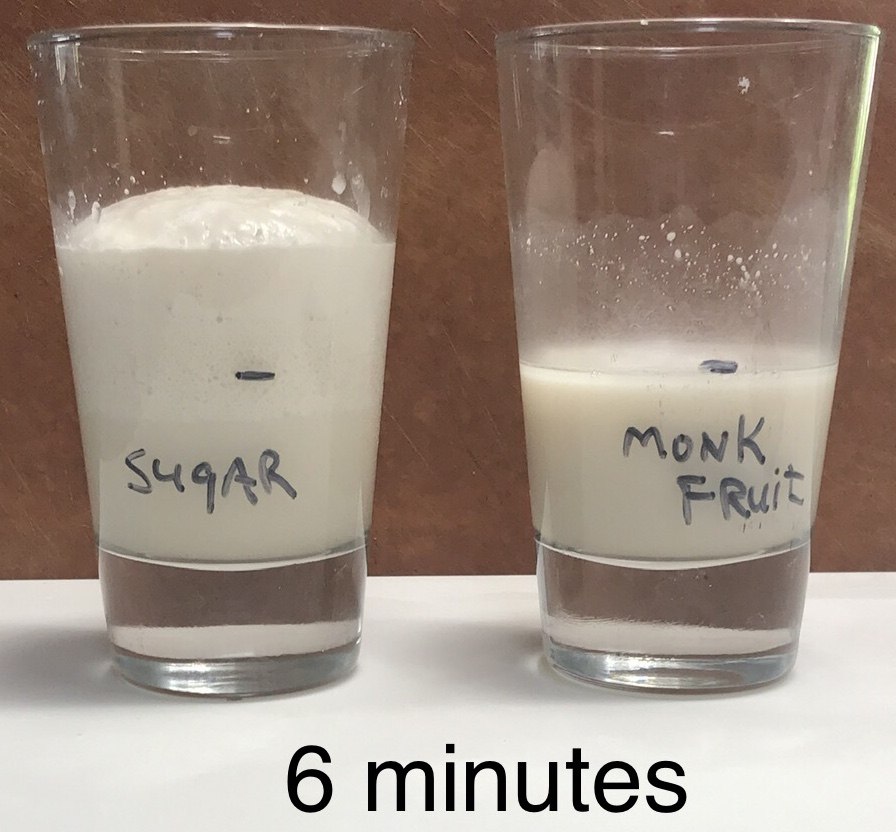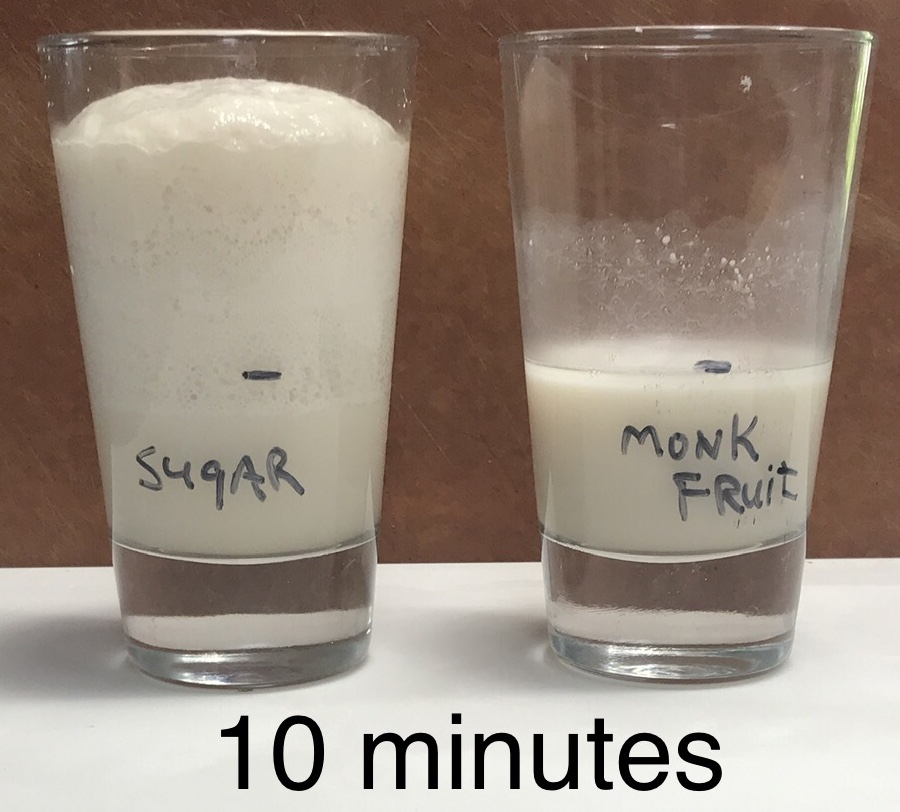 Now I KNOW why I got bricks.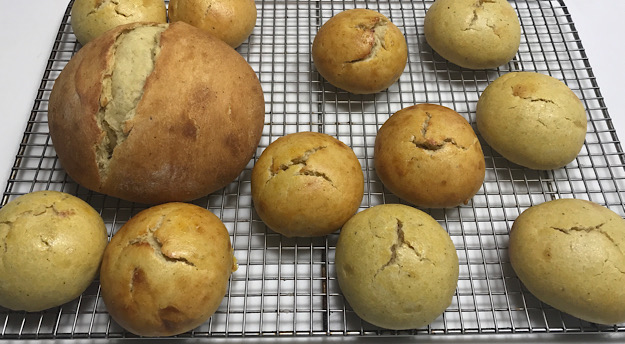 Bottom Line -
For those bakers that are calorie conscious, No Calorie Sweeteners are outstanding for muffins, Banana Breads, or anyother baked goods that rely on baking soda and baking powder, but awful for commercially yeasted breads.