Oven spring deforming loaf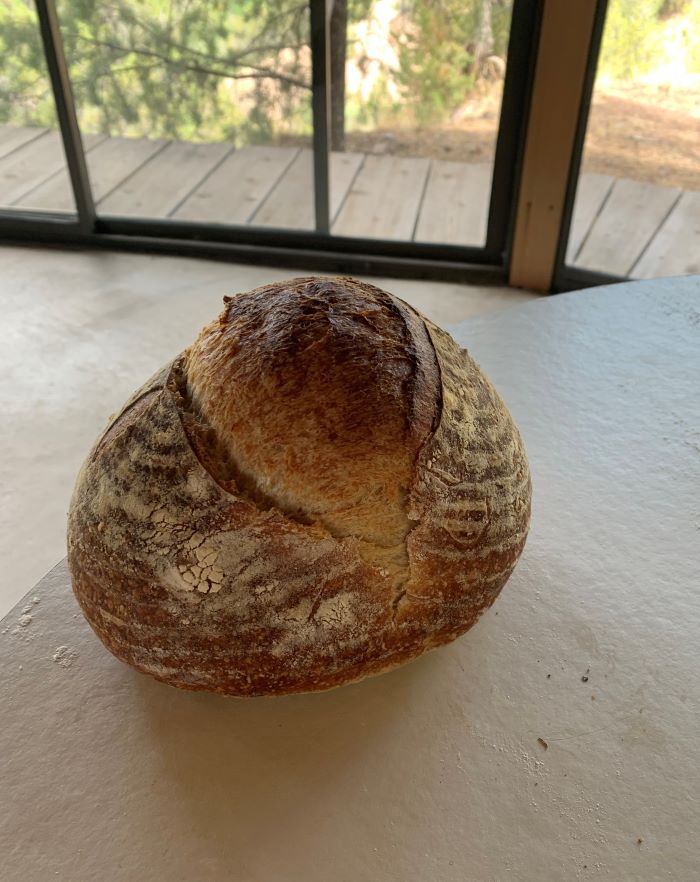 I just made a tartine-style boule
450g Bread
50 WW
100g Leaven
375g water
13g salt

Autolyse 1hr
Bulk with 5 S&F 4 hrs
Overnight final proof in 37 F Fridge
Baked dutch oven style in conventional oven 

The crumb was fine, crust delicious. I didn't have any trouble shaping my boule, but the spring in the center deformed the rest of the loaf. I've been using this oven for a while and have not noticed 'hot spots' before. The center has no large holes, and the crumb is fine throughout the loaf. Does anyone have any suggestions? My oven's heating element in on the top- could it have been too close to my loaf? Did I shape it too tightly?

Thank you!