Temperature profile during bake
Was intrigued by Dan's experiments with steam.  After sending a couple DM's to him on how he captured the data, I decided to try it in my set-up.  
I don't have a Dutch Oven, but instead, I use a turkey roaster pan that's big enough for the bread loaf and a 9x5 loaf pan, which I use for steam (wet towel method).  I have a GE electric oven with upper and lower element.  I can't turn off the upper element, so I shield it with a large cookie sheet on the top rack.  The roaster is tall enough that I have to put it on the second to bottom rack position.  Because I don't like my crust super dark, I put a cookie sheet on the bottom rack to shield the bottom element too.  Finally, because the roaster pan doesn't hold much heat like a DO, I have a pizza stone that it sits on.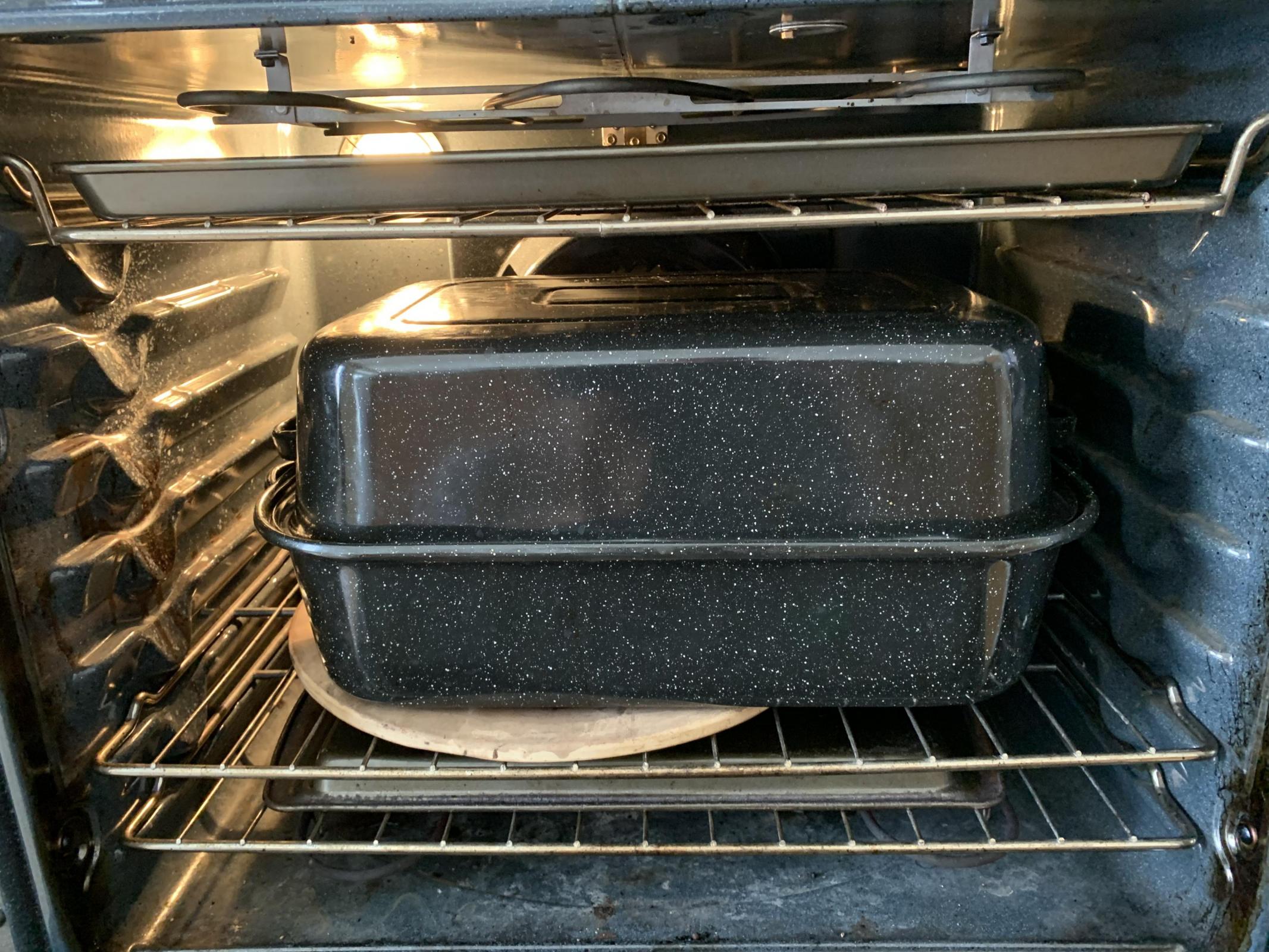 For this bake, I used probes with my Weber iGrill that I use for smoking.  One probe was attached to the rack next to the pizza stone, and the other probe was placed inside the roaster so that it wasn't touching any metal.  I was curious what the temperature did inside the roaster with the steam from the towels.  You can see the details of the bake here.  Unfortunately, I misread the dough and it was well underproofed, so I can't draw any conclusions from the oven spring, but the crust is well blistered and has nice color.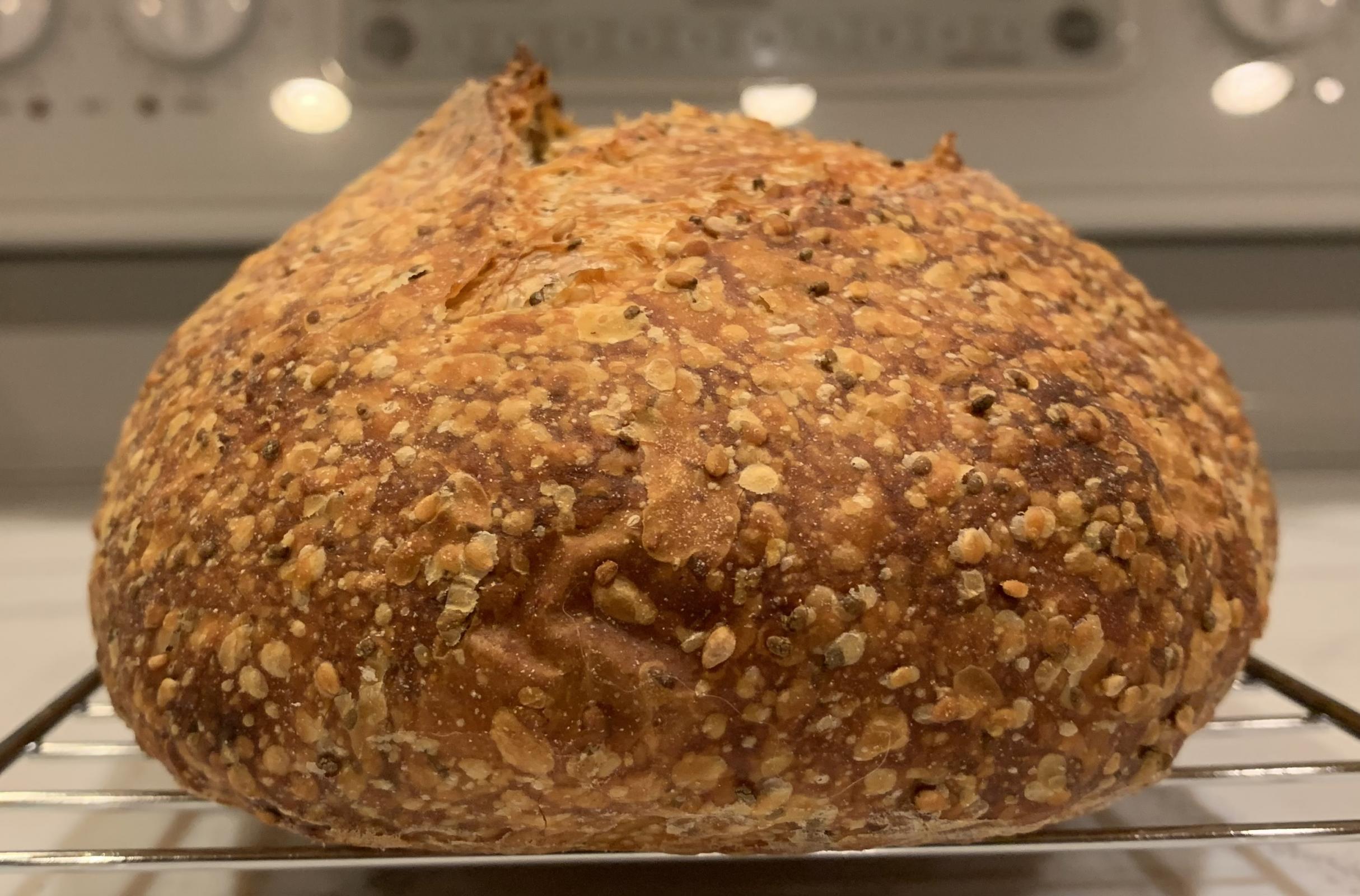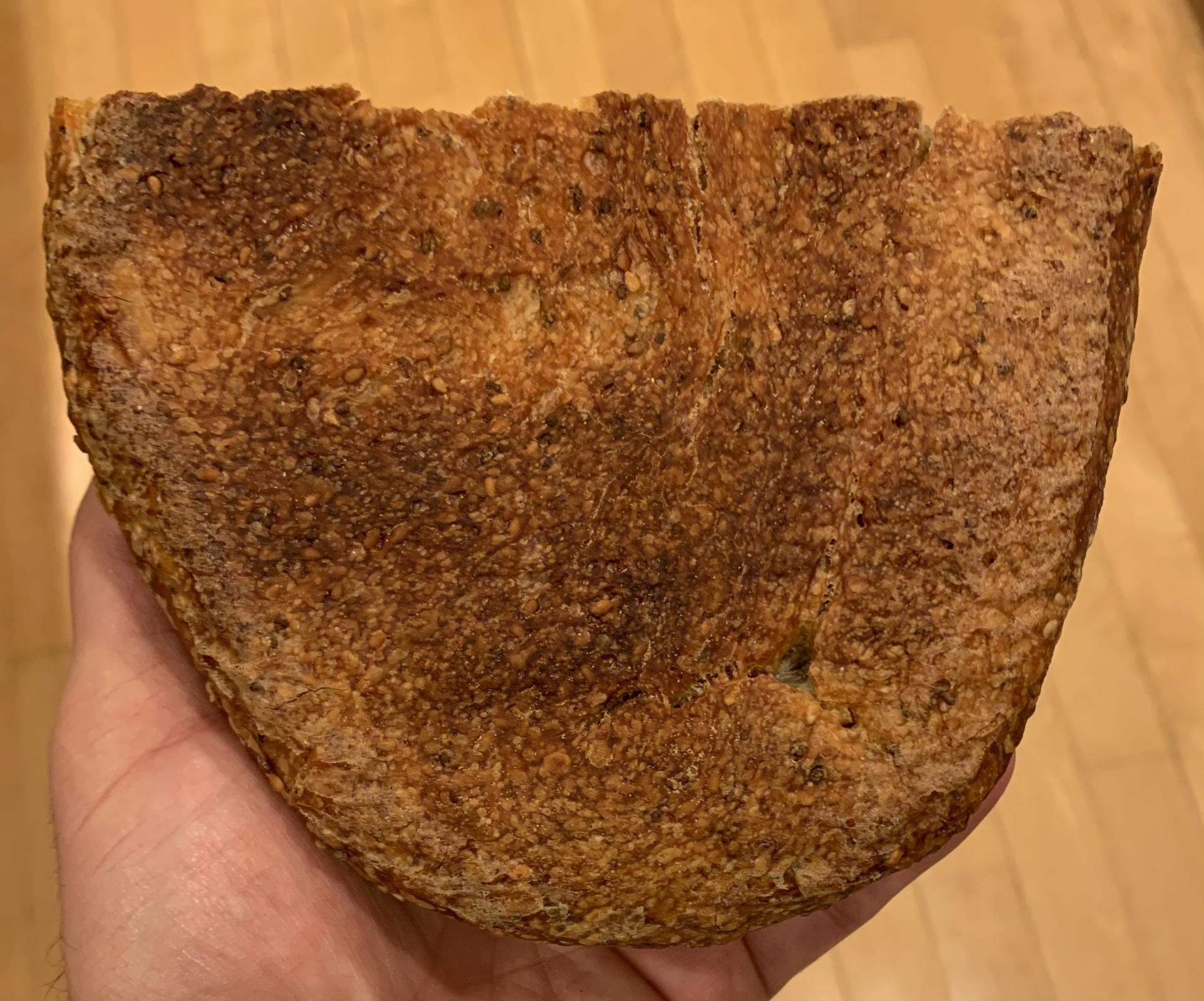 Preheated the oven to 470 degrees for about 1 hour.  The probe next to the stone finally got there, but inside the roaster (no steam yet), it never did get to 470 deg.  Bread was loaded and boiling water with towels was added to the 9x5 loaf pan inside the roaster.  Once back in the oven, the temp was dropped to 450 deg for 10 minutes and then 425 degrees for 10 minutes.  Remove the lid and 9x5 pan.  425 degrees for 10 minutes, 400 degrees for 10 minutes, 375 degrees for 10 minutes.  I rotate the loaf 180 degrees every time the temperature is dropped to make sure it cooks evenly.
Here's a chart of the bake.  With the steam and lid, the temperature inside the roaster plateaued at about 327 degrees.  After the lid was taken off, the temp next to the bread loaf (laying on the bottom of the roaster now) never really did come back up to the oven set point.  I think the stone helps me with getting the initial heat into loaf, but then it cools with the 327 degree pan sitting on it and the oven can't heat it back up.  However, I am getting the color I want in the bottom of the loaf, so not sure I should change it at this point.  Will have to give it some thought.