Cold bulk experiment - any tips and thoughts? Bread Ahead method
Hi, I have been baking sourdough for almost a year and am still learning so much!  Apologies for the length of this post but I know you guys need detail when you deal with questions!
I normally follow a Maurizio best sourdough style approach of young levain, warm bulk then overnight cold retard but recently I found a book of recipes from London based bakery Bread Ahead which outlined a pretty much 100% cold fermentation process which takes place over 3 days. 
I thought 'this can't possibly work' but the results were pretty tasty, although the crumb was a little dense (although that could be the hydration levels.  The advantage primarily is that it's a whole lot more flexible than warm bulk - the dough seems to sit happily in the fridge for ages and still gives a decent rise.
Below: Cold bulked loaf profile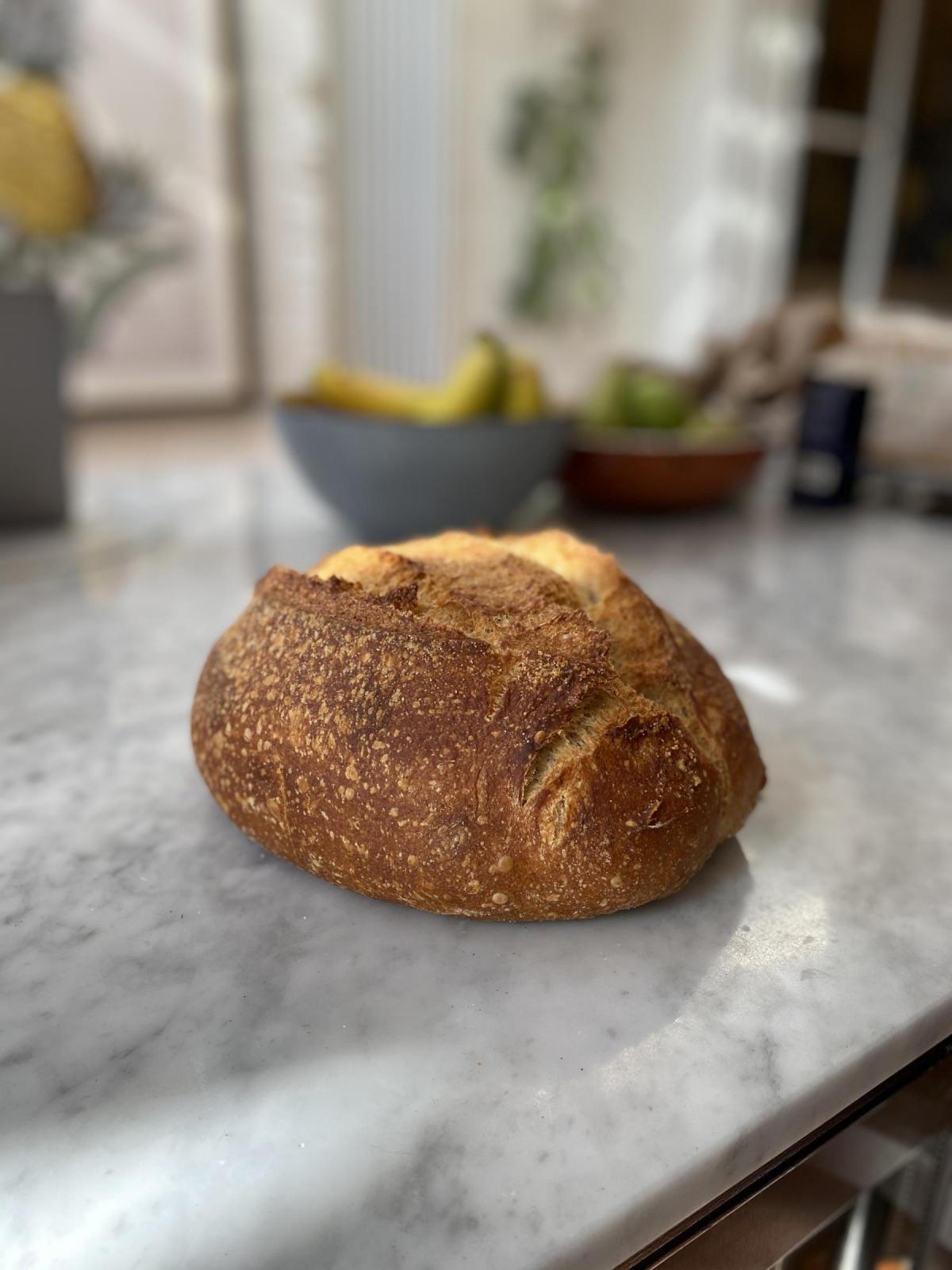 Below: Cold bulked loaf crumb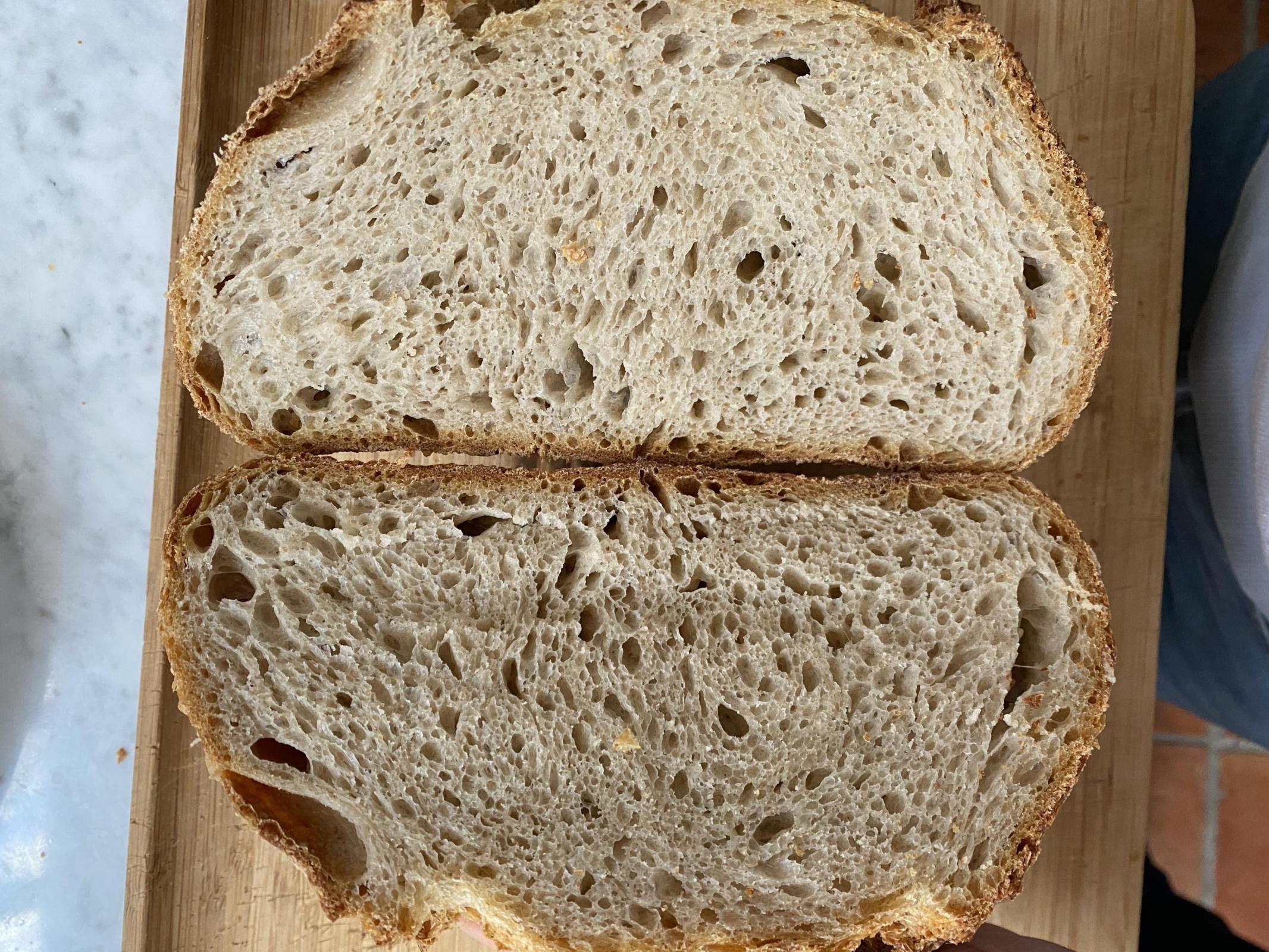 Below: warm bulked loaf crumb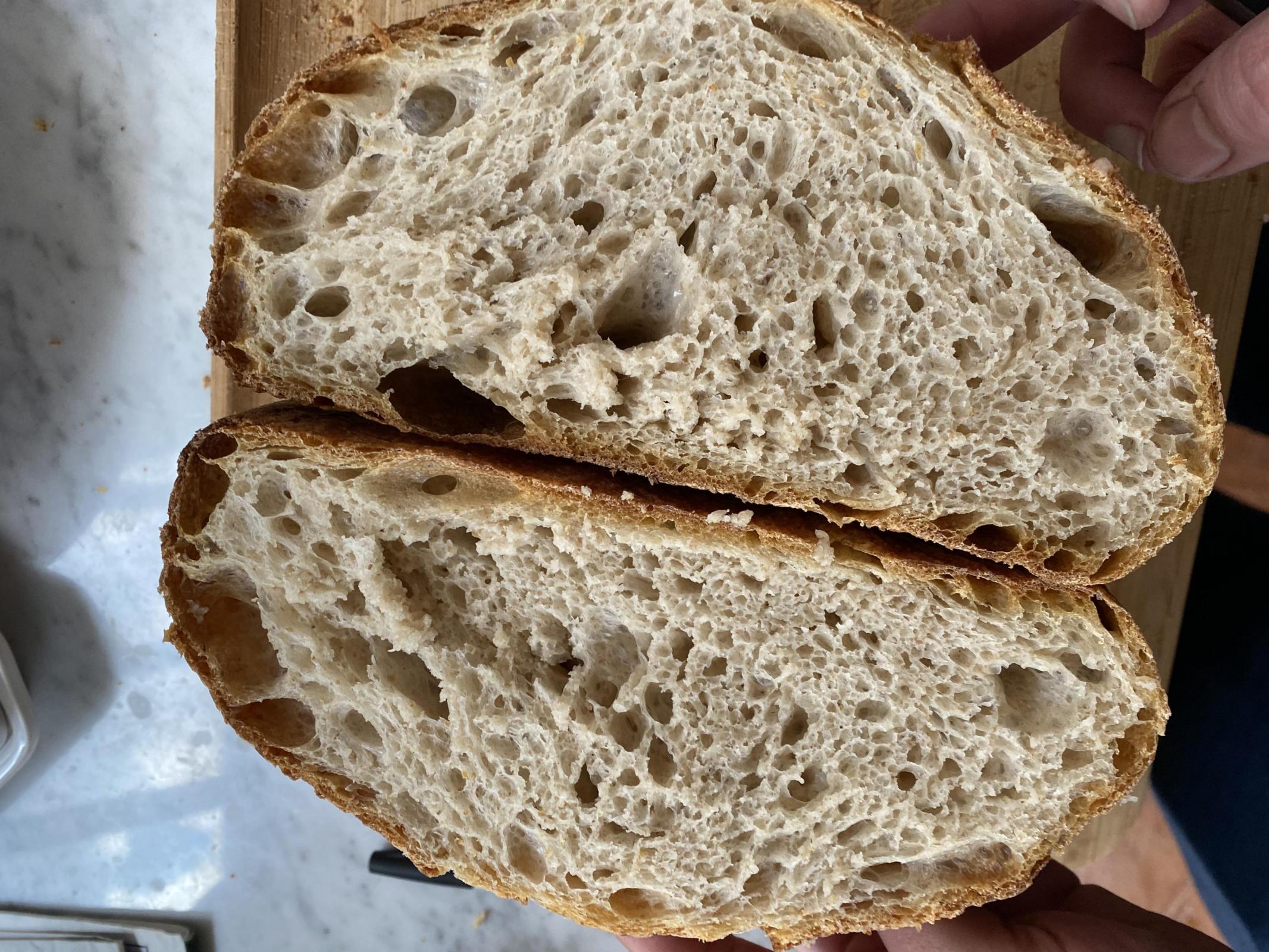 Ingredients (both loaves, per loaf)
450g extra strong Canadian flour (organic, Marriage's)
30g whole organic rye flour
336g water
9g salt
170g stiff starter, made 24 hours prior from 80g plain flour, 20g water 59g liquid starter (cold bulked loaf)
50g liquid starter - wholegrain + plain flour 100% hydration (warm bulked loaf)
Cold bulk method used
1. Day 1 - Mix flours & salt, water and starter.  Knead 8 mn then refrigerate for 24 hrs.
2. Day 2 - Next day, take out and fold - 30 min bench time , then fold again.  Pre shape, rest 10 mins then shape and refrigerate again for 15 hrs.
3. Day 3 - Bake in 220C in dutch oven (spritzed with steam) with lid (20mn), then 180C with lid (10mn), then 35 mn at 180C without lid
Warm bulk method used
1. Levain - approx 6 hours at 25C
2.  Autolyse 20 mn
3. Mix with levain - rest 10 mn
4.  Mix with salt and slap & fold 5 mn
5.  5 stretch & folds - 3 at 15 min intervals then 2 at 30.  Total bulk time 4 hrs 30 in Brod & Taylor @ 25C.
6.  Pre shape, 20 min bench rest, then shape and cold retard for 14 hrs.
7.  Bake same as above.
I have included pics of the two loaves for comparison.  I forgot to take one of the warm bulked loaf's profile but it hadn't risen as much and spread more.
My questions to the forum - anyone else had success with this cold bulk method vs the warm bulk and are there any tweaks you can suggest to me to help me improve the crumb?
Also, any ideas from the method above why my warm bulked loaf hadn't risen as much?  Is it a touch overproofed?  
Thank you,  Alex.