"Ciabatta are like geodes, their true beauty is hidden until you slice them.".  Don, our superb baker MTloaf, provided this wise comment recently.  
Lately I've been on a ciabatta reign of baking terror, starting last month with the Kingdom Bakery version a pair of times.  Then returned to my levain version of Scott MeGee's ciabatta.  Most recently moved back to my biga version of same.  With 40% PFF at 66% hydration, I've had good results with these.
However, tinker I must and decided to double the PFF to 80% for the biga while maintaining the same 66% hydration.  Only once before had I used such a high percentage of PFF - a few years ago with Abel Sierra's 90% PFF very very stiff biga (think Piergiorgio Giorilli's ciabatta), but that was for his boule formula.  The major differences in those two bigas vs. this 66% hydration biga are the simpler initial biga mixing, shorter maturation time and ultimately a much much easier handling preferment and incorporation into the final dough.  This biga triples in about 12 hours, so the growth is easy to judge.
And I have to say that the dough felt better at every step of the way.  The first change noticed was a big one - during the mixing phase. 
Once all are incorporated I mix on high speed until I get a strong gluten development that slaps the sides of my 35 year old Kitchen Aid J-hook mixer's bowl.  This action may take somewhere about 15-17 minutes total with both the levain and biga versions, total time including the multiple stops to clear the sides of the bowl and the hook. With this 80% PFF mix, the entire phase including starts and stops, took just under 7 minutes.  Almost immediately I could see the gluten develop and when I emptied the mixer the dough strength was quite apparent.
All three folds in the tub indicated a stronger dough, as did the divide and shape.  The resultant bake showed a greater loft, few large holes, and a more delicate lighter sweeter crumb.  My taste-testing neighbor, an Italy born and raised gal, declared this version my best yet.  I might find it hard to disagree.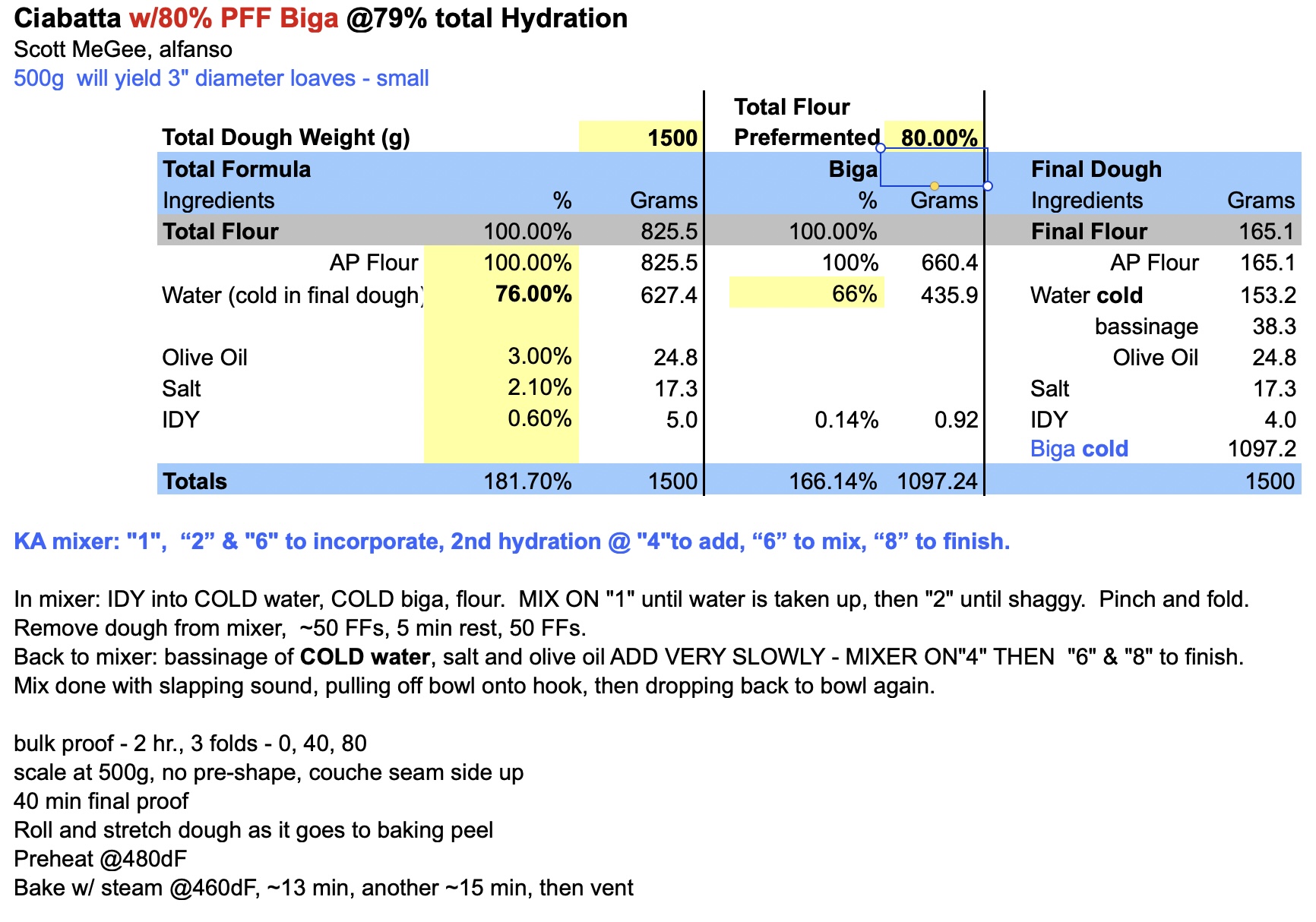 *With this 80% PFF version, the biga does not have to be chilled as the mixing friction is reduced greatly by the faster gluten development.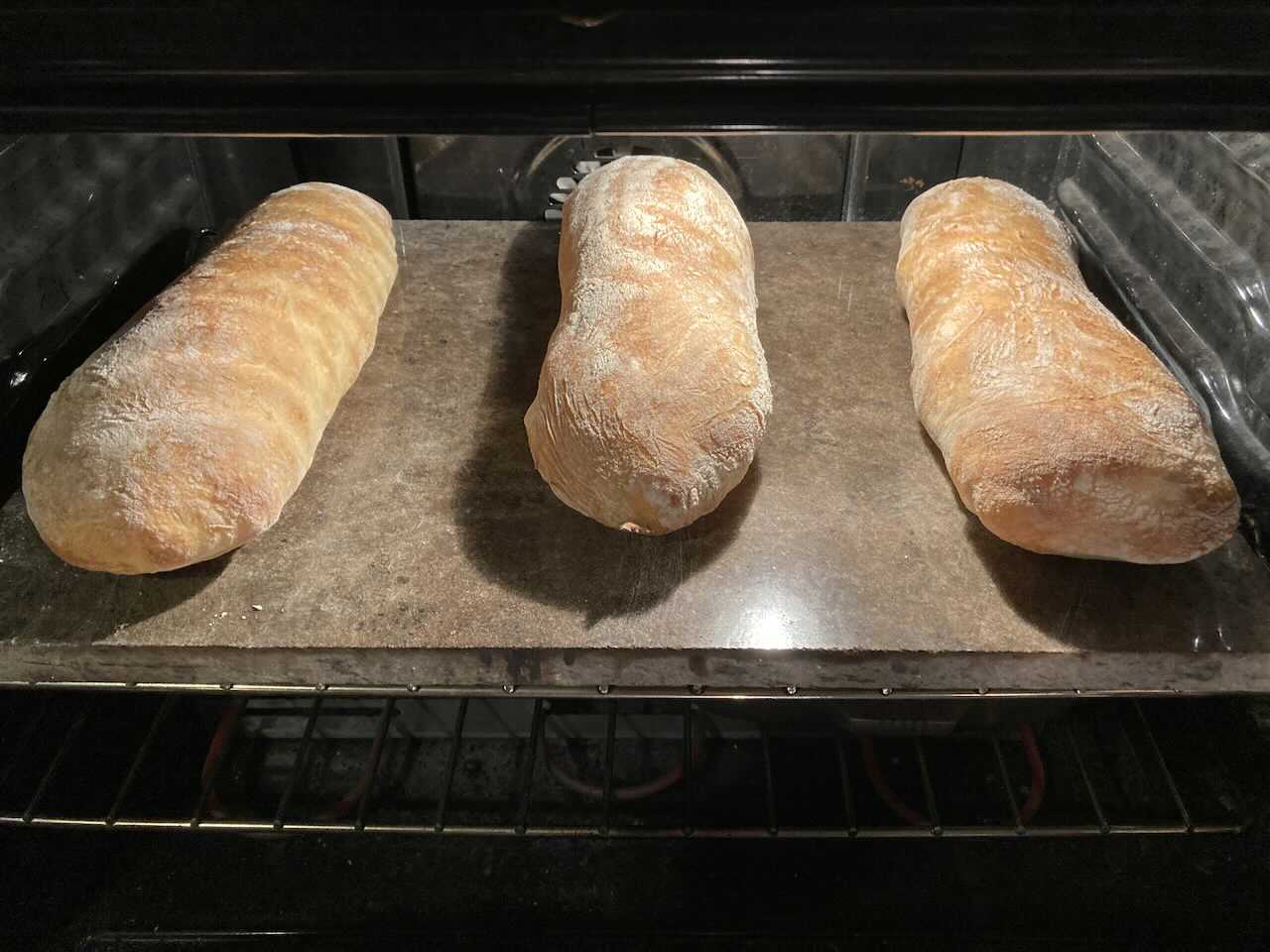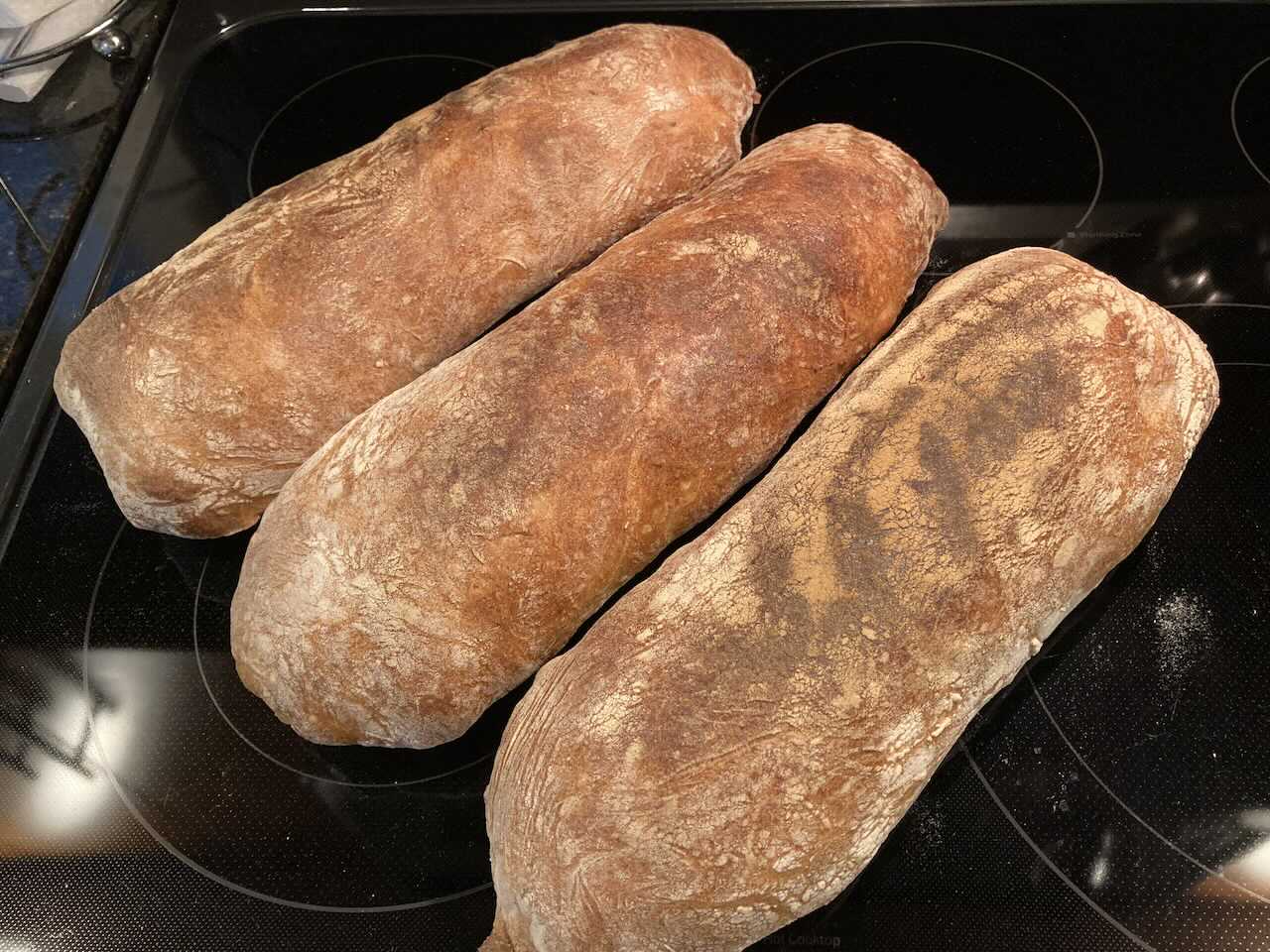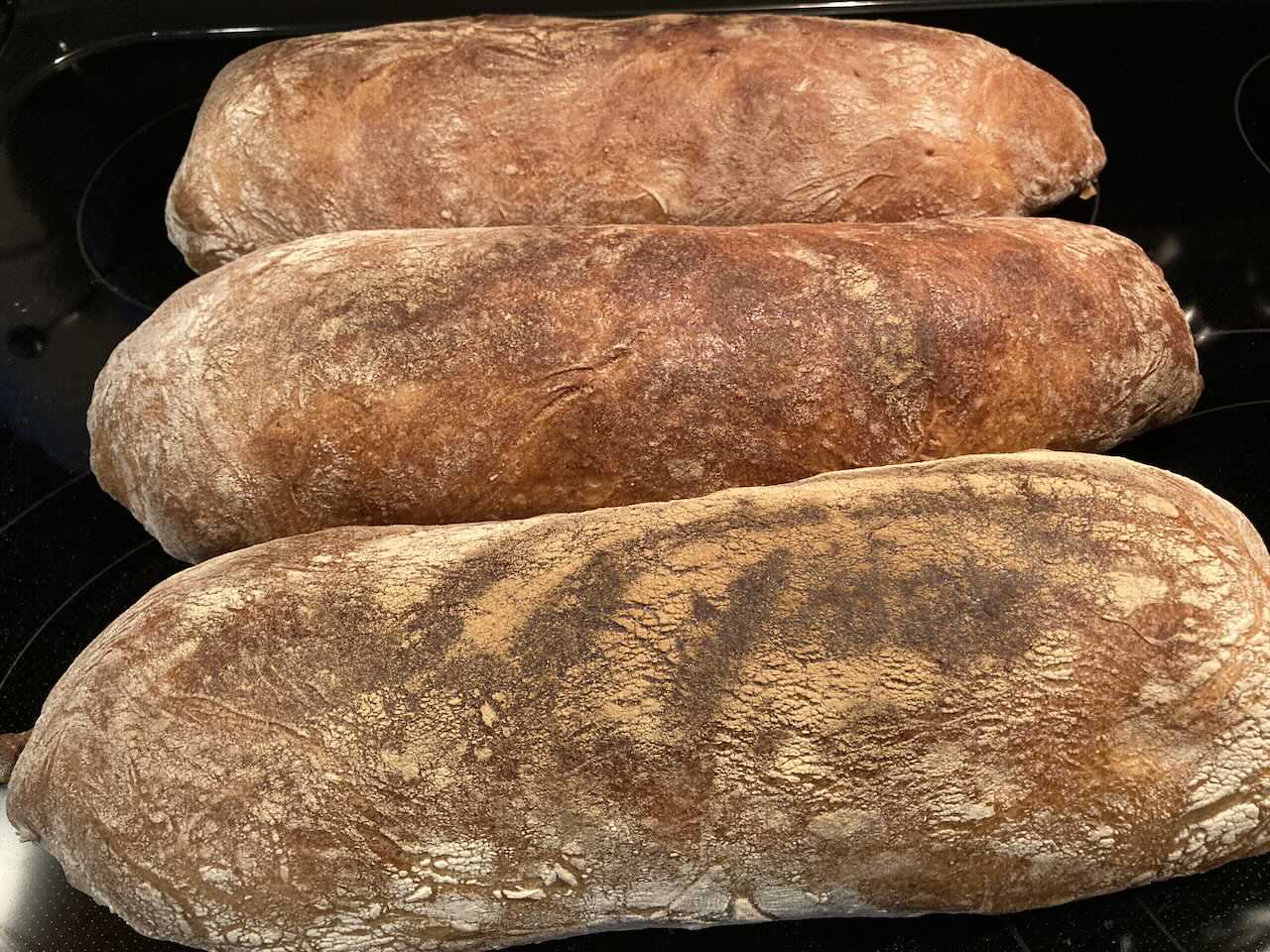 The lighting on this last picture is off, as the true color is more accurate on the previous pictures.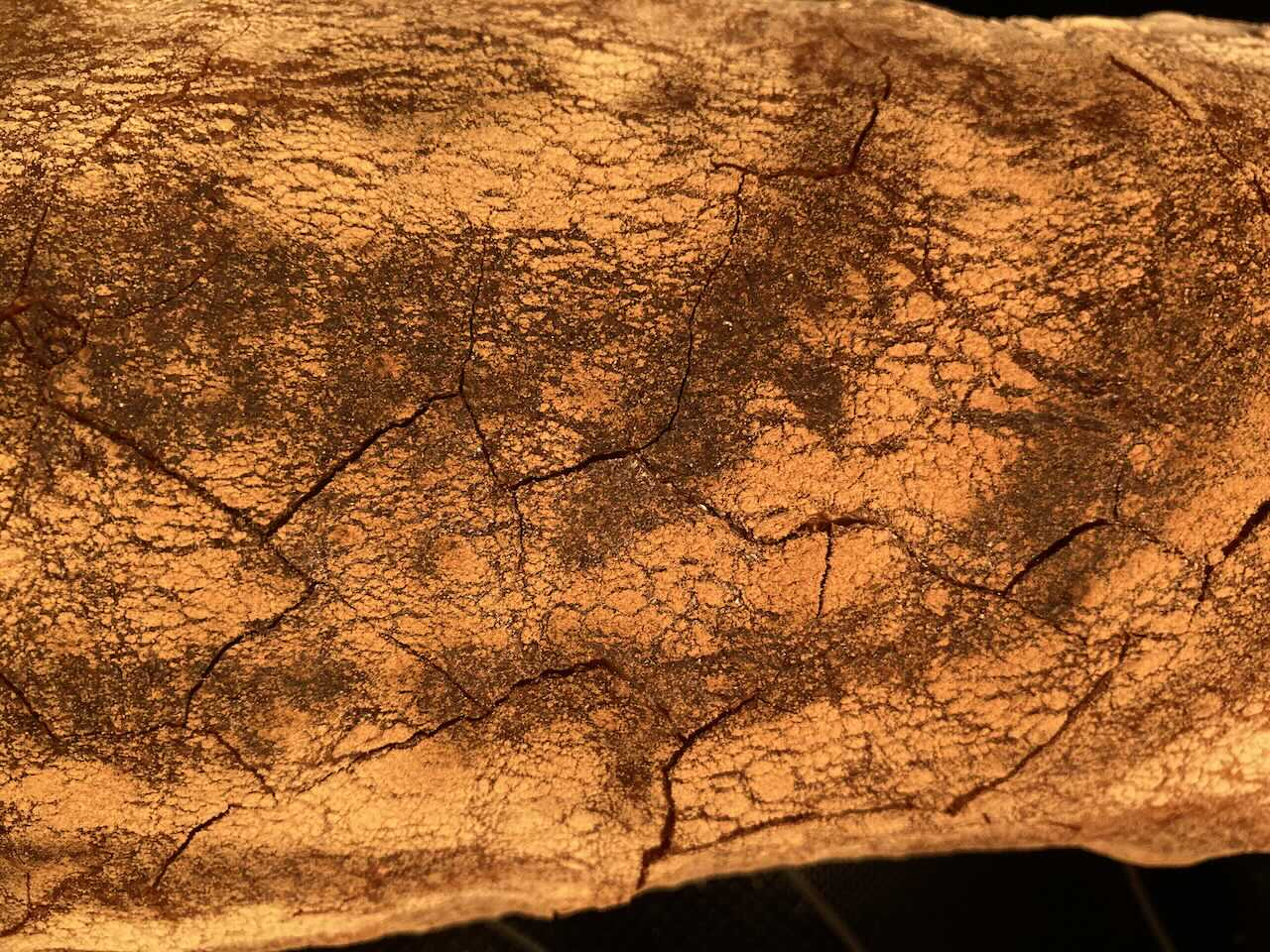 ~500g x 3 ciabatta loaves