December 13, 2017 - 3:27pm
90% biga loaf (Italian method)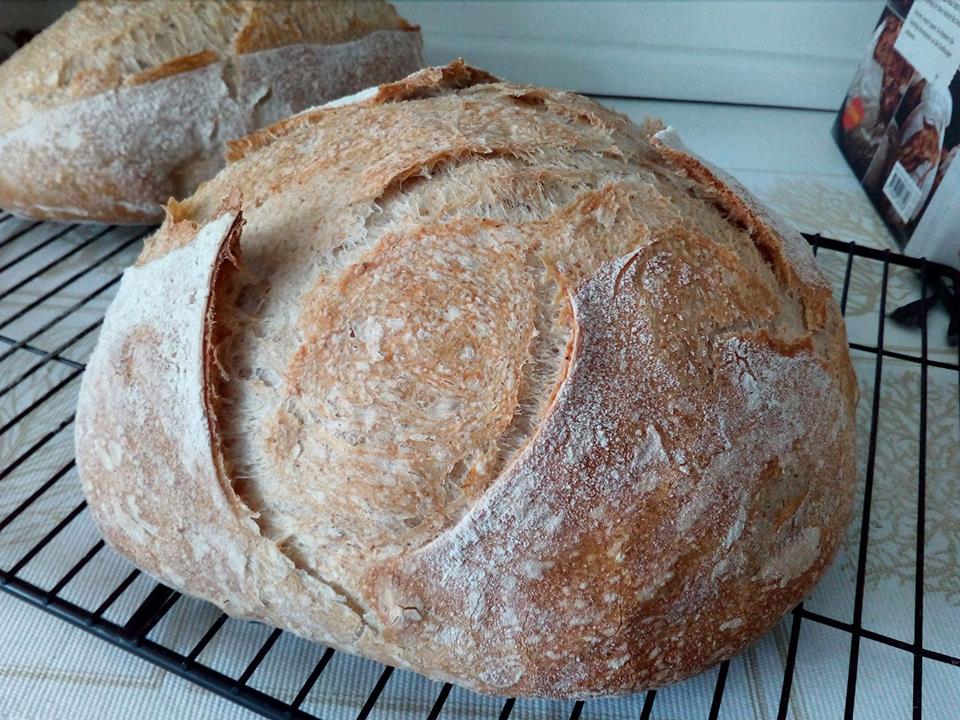 90% biga loaf, as I learned from italian maestro Ezio Marinato.
This means when you mix the dough, 90% of the flour is already prefermented. As a result we have a very digestive bread, also a lot of aroma and character.
Method:
Biga: 900 grams of bread flour + 405 ml water + 3 grams of instant yeast or 90 gr sourdough. Disolve the yeast in water. Add flour. Mix 1 minute at slow speed, just until you get wet flour threads. We don't want to develope gluten in this stage. Let the biga mature 14-16 hours at 14-16 degrees celsius inside the same mixer bowl, covered with kitchen rag.
Final dough: All the biga + 100 grams stoneground flour + 300 ml warm water + 20 gr salt.
Bulk fermentation: around 1 hour.
Divide and preshape. Let rest 30 minutes.
Shape. Final proof, 1 hour.