Vermont Sourdough bulk ferment times. What am I missing?
I've tried this recipe numerous times, and I'm quickly approaching the definition of insanity:  I keep expecting a different result, but no matter what I try, I have very long bulk ferments.  Made 10% of the levain flour whole rye this time to try and give it a little extra oomph.  Bake details here.
I build the levain per the method (1:5 ratio on starter to flour).  It calls for 12-16 hours at 70 deg.  It's about 73 deg in my basement.  This morning when I got up (8 hours into the build), my levain was already at least doubled.  It continued to rise a very small amount until the 9.5 hour mark.  At 10 hours, it was starting to recede, so I moved to mixing.
So, if my whole rye starter can make a levain over double in 8 hours at 1:5 and 73 deg, I can't for the life of me understand why it takes almost 12 hours for the dough to double when I have a 1:1.7 ratio in the final mix and BF at 76 deg.  The method calls for 2-2.5 hours BF and 2-2.5 hours final proof (both at 76 deg).
I took pictures of the levain this morning at each stage.  Am I waiting too long to go to final mix?  Should I have started at 8 or 9 hours?
The bread turns out good, so I'm not complaining about that.  It's just not working when you make plans for the day and expect to have the bake done mid - late afternoon, and then you're still waiting for it to rise well after dinner.
8 hours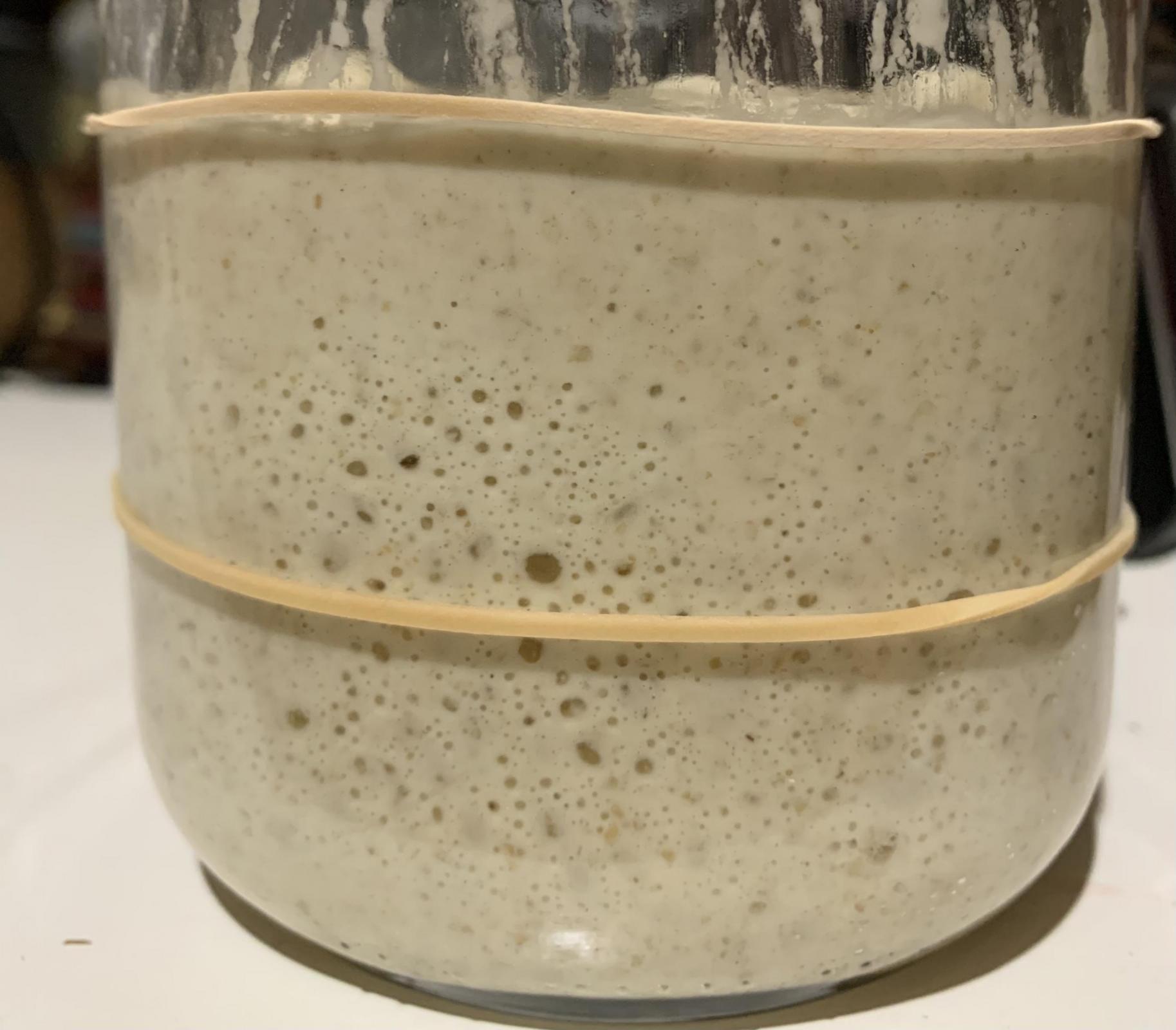 9 hours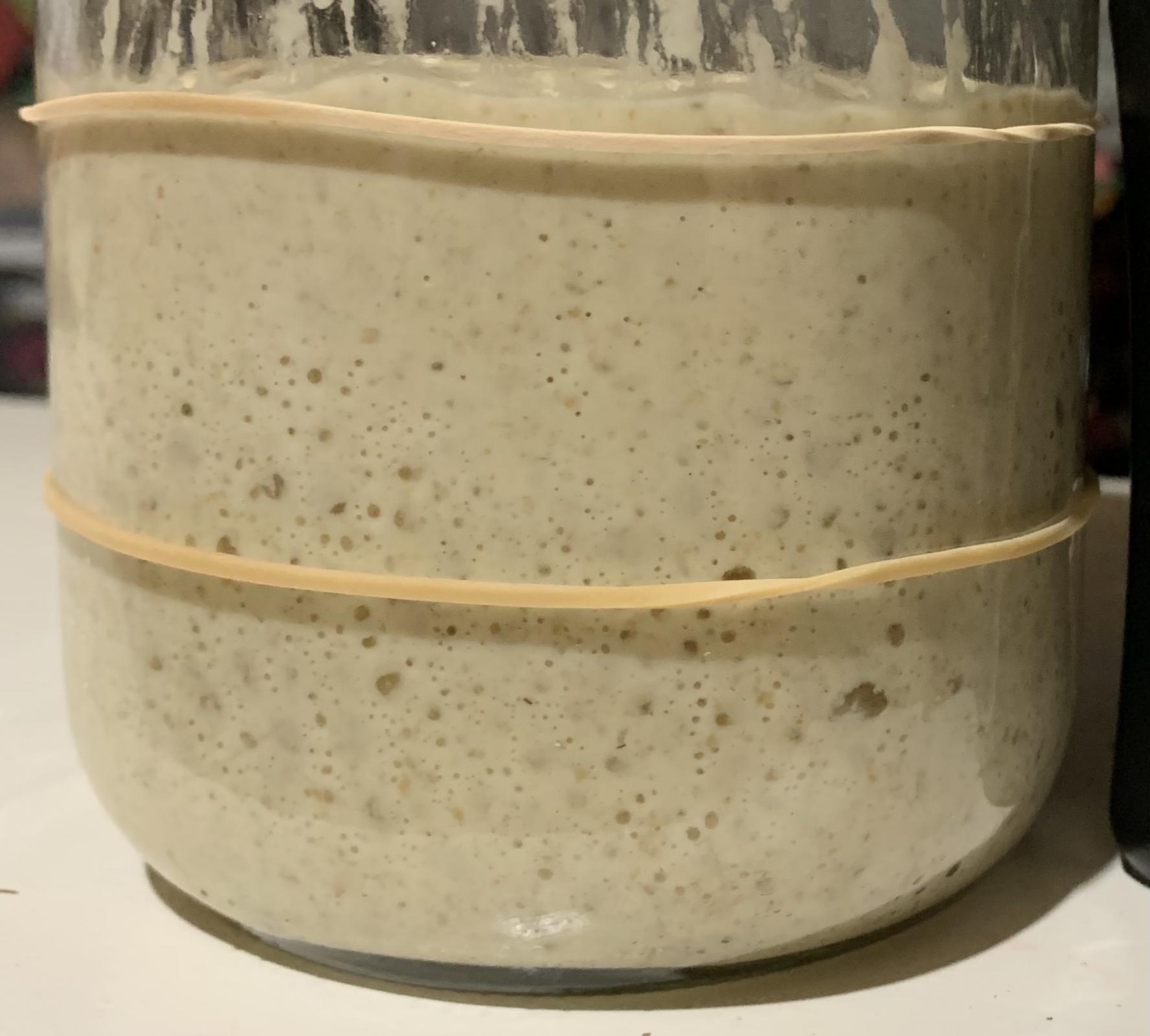 9.5 hours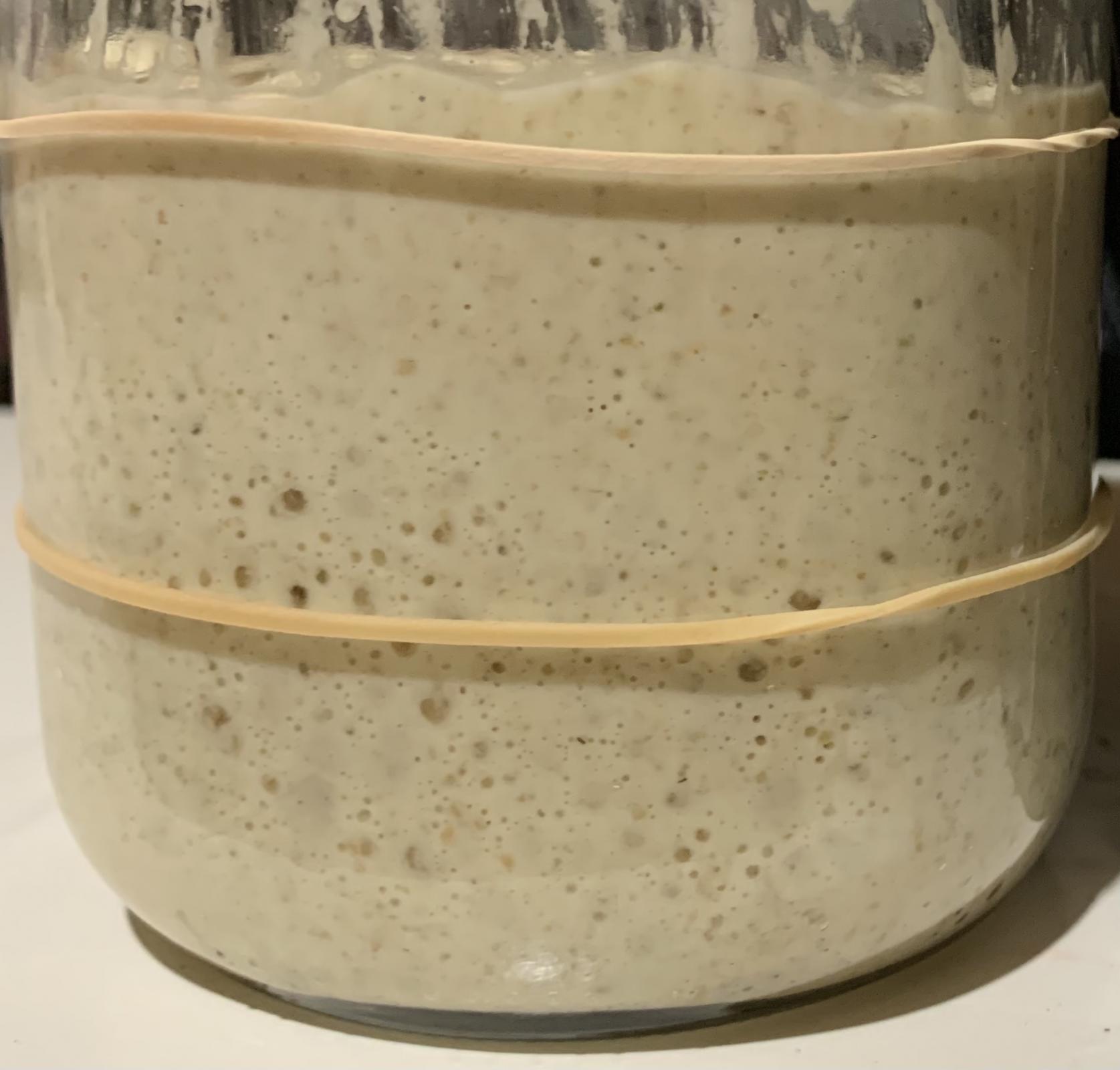 10 hours