Hamelman's Vermont Sourdough
I took another shot at Vermont Sourdough today.  After my attempt a couple weeks ago, I wanted to see if the tweaks I made to my starter maintenance would speed up the bulk ferment.  Ironically, I think it actually went slower.
Overall, can't complain.  Got decent oven spring, a nice color and crispiness to the crust, and the aroma is pleasant with just a bit of tang.  I think it will taste good.  Was shooting for my typical sandwich loaf type crumb, and will see tomorrow if I hit that. 
With the bakes I have planned tomorrow morning and the rest of the day's schedule, I just needed to wrap this bake up today.  I moved to shaping after 7 hours of bulk even though I was only at 60% on the aliquot jar.  Dough was rising and had some jiggle, but not where I wanted it to be.  After 3 hours of final proofing, I was getting close to 90% on the aliquot jar and decided to call it a day. 
I love the flavor I get from this bread, but if I keep making it, I may need to change my schedule for this recipe and make it an overnight BF.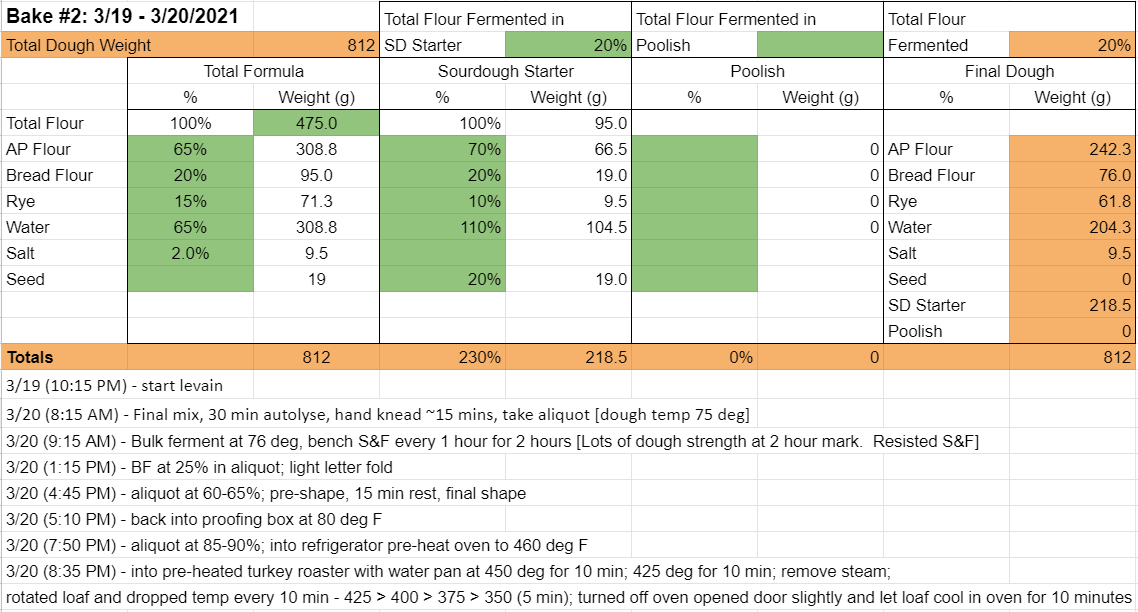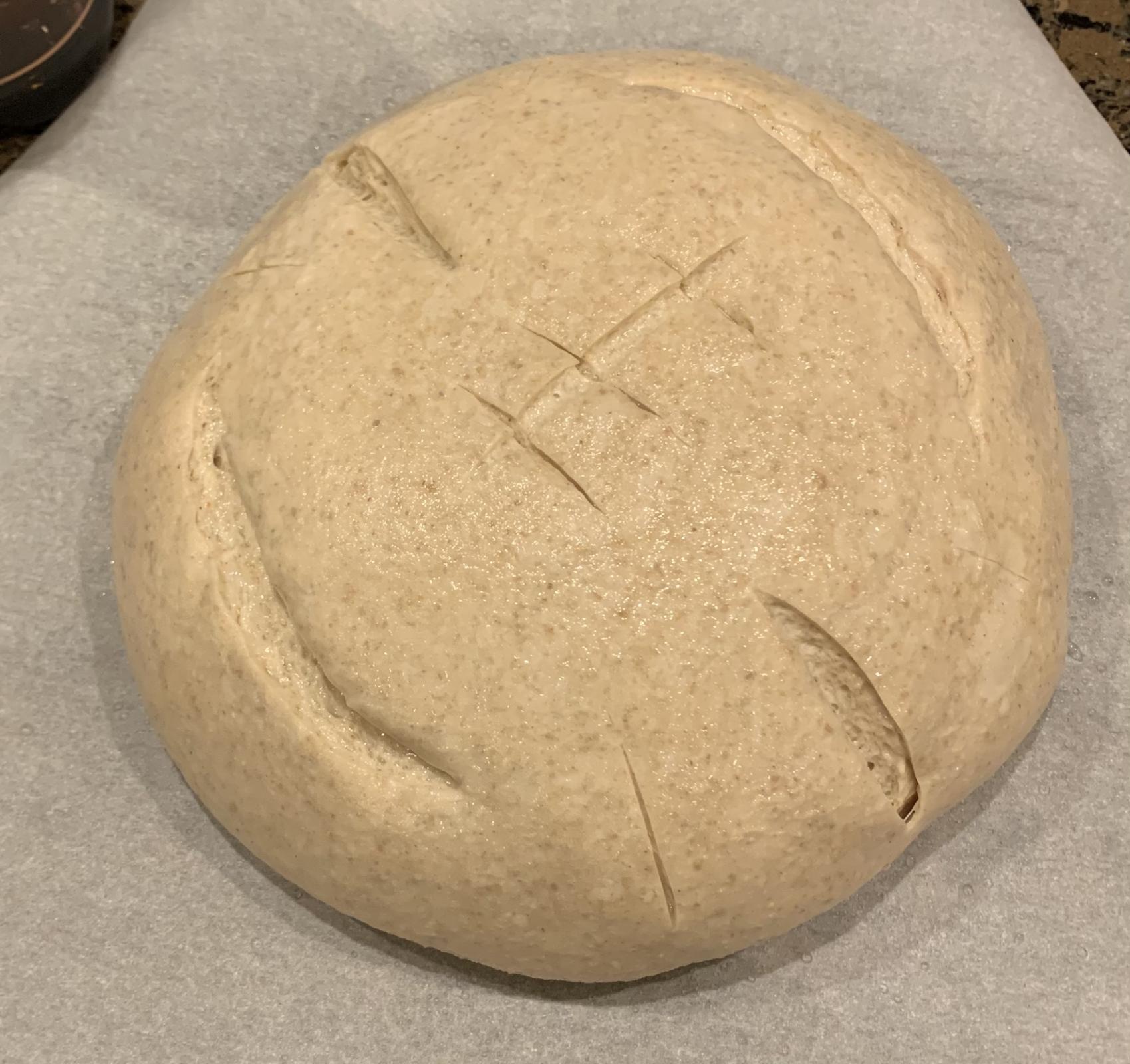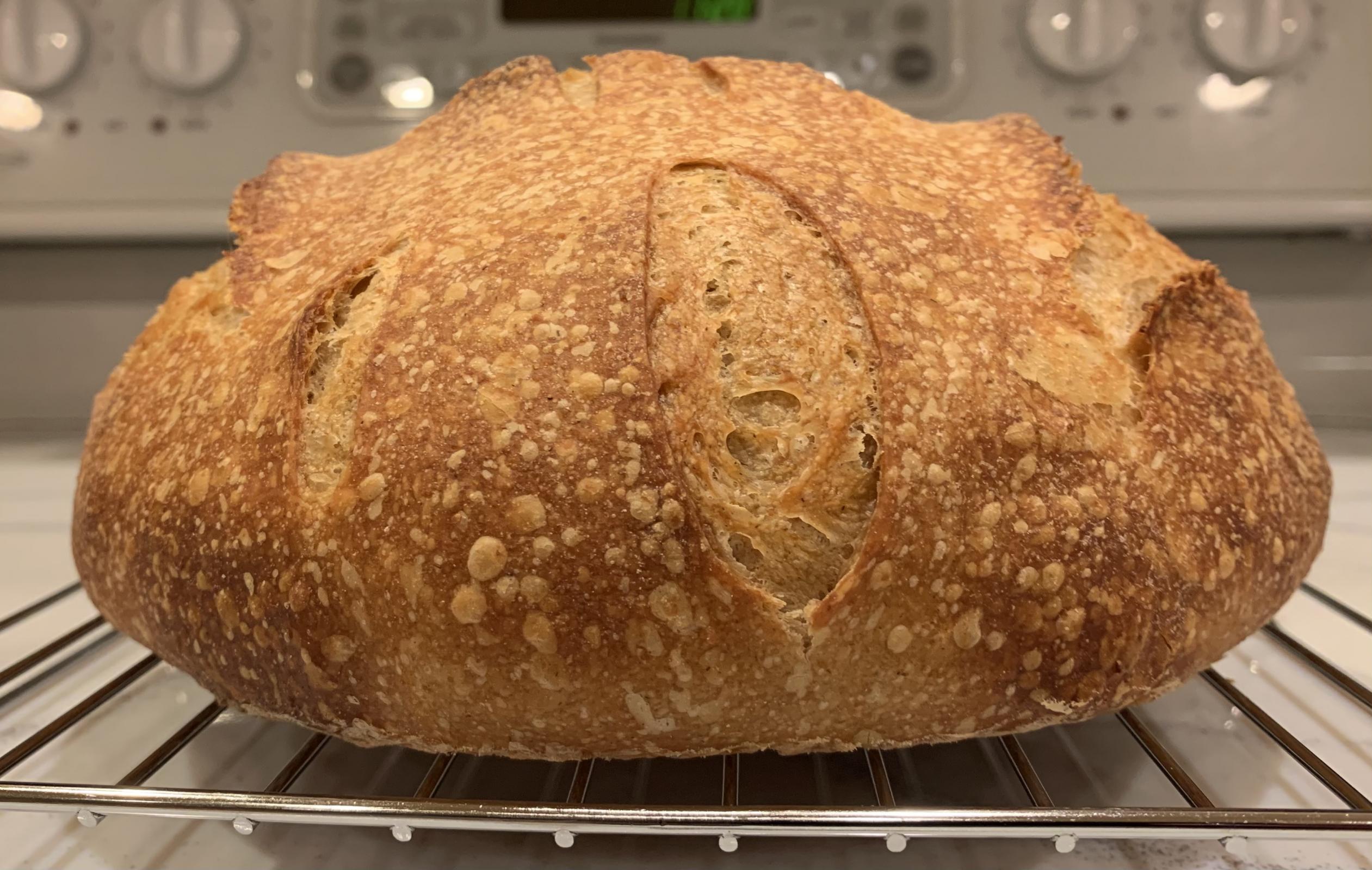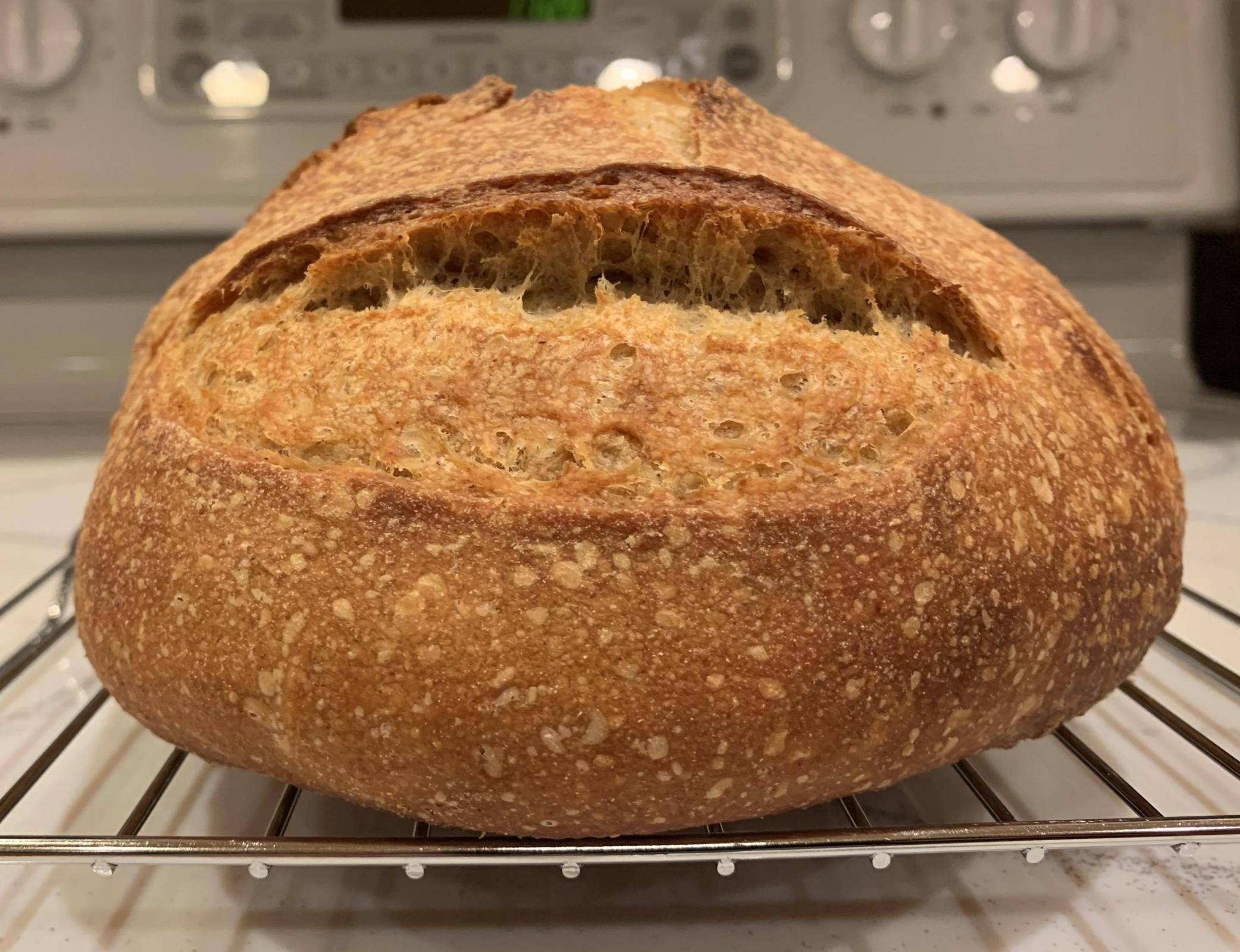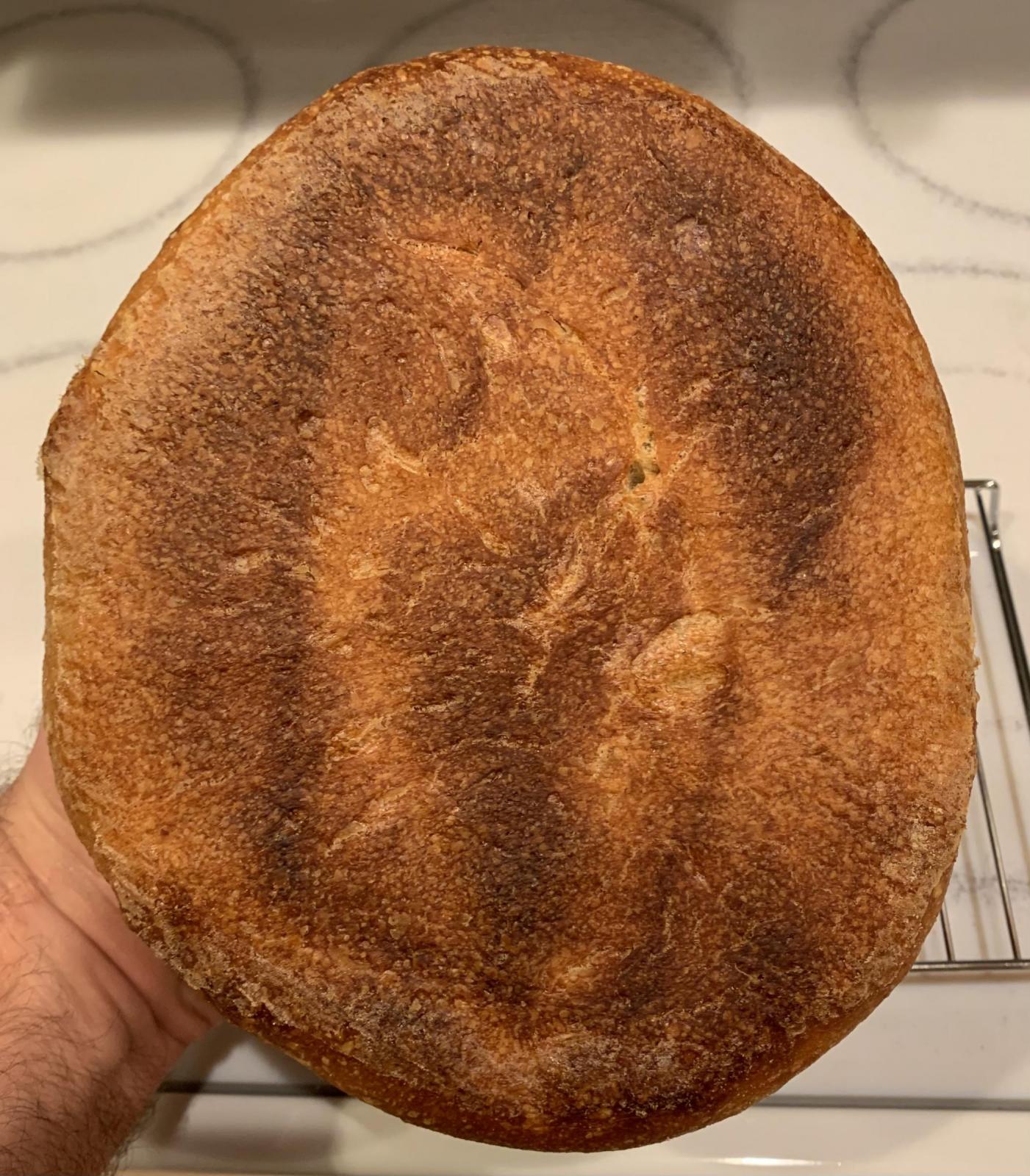 EDIT:  Crumb shot added.  Everyone has their preferences, but for me, this is the ideal crumb!  Makes me rethink my complaints about fermentation time.  Maybe this is one of those recipes where I have to adapt to fit its schedule.  :-)