Sourdough starter rising only 2cm day 8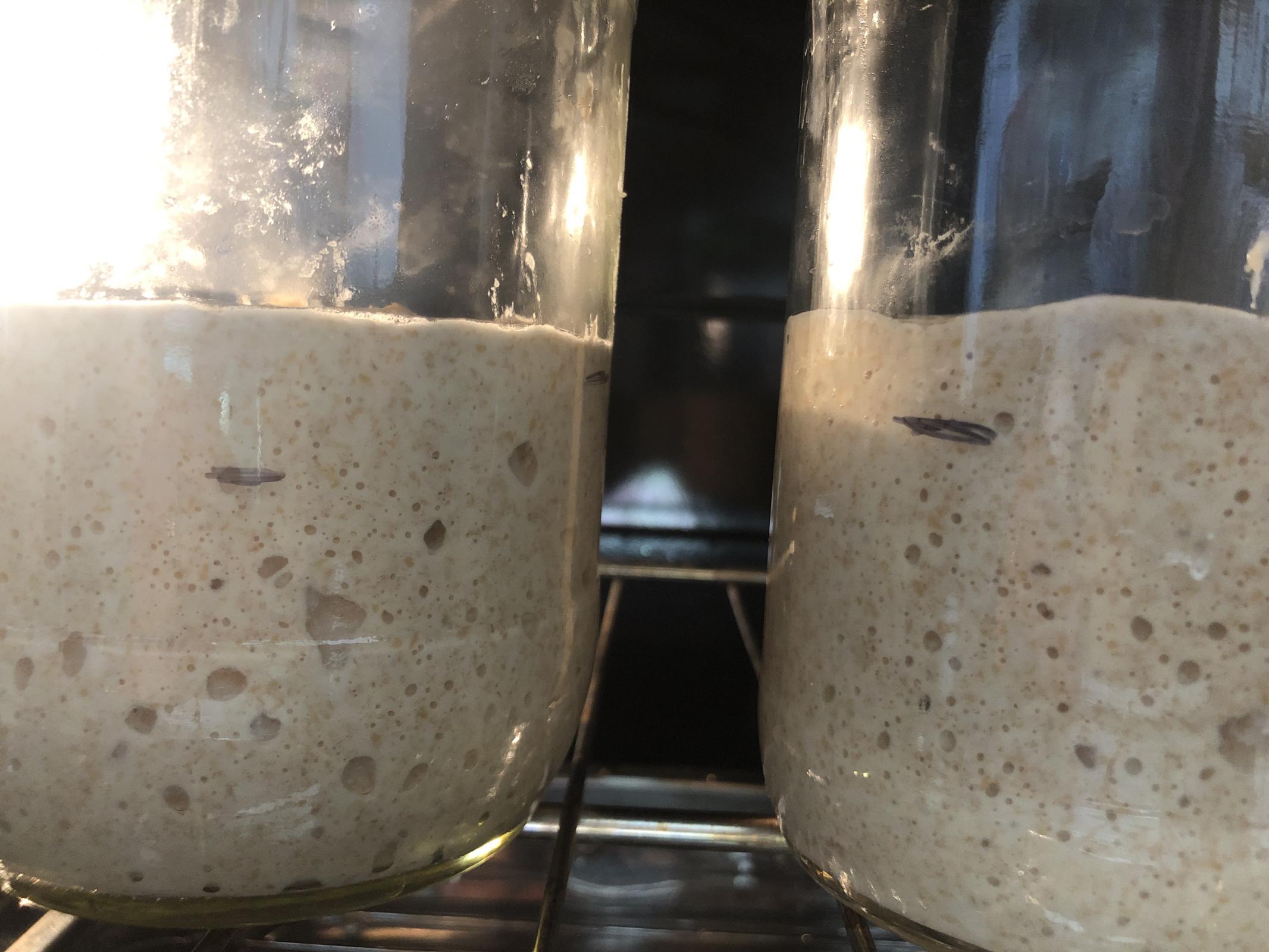 Hello,
It is my first time attempting making a sourdough starter. I have been using half a cup of water (day old tap water) and a cup of whole wheat flour (great plains brand from Costco).
My starter bubbles and rises but except for the second day it never doubled in size. For the past 3 days i have tried feeding it twice and keeping it in the oven with light on as it is cold here in Saskatchewan. 
the temperature in the oven is around 30C.
Am i feeding it too often? Did anyone have a similar experience? 


I appreciate any guidance.