February 25, 2021 - 12:17pm
Breaking all starter 'rules' in the book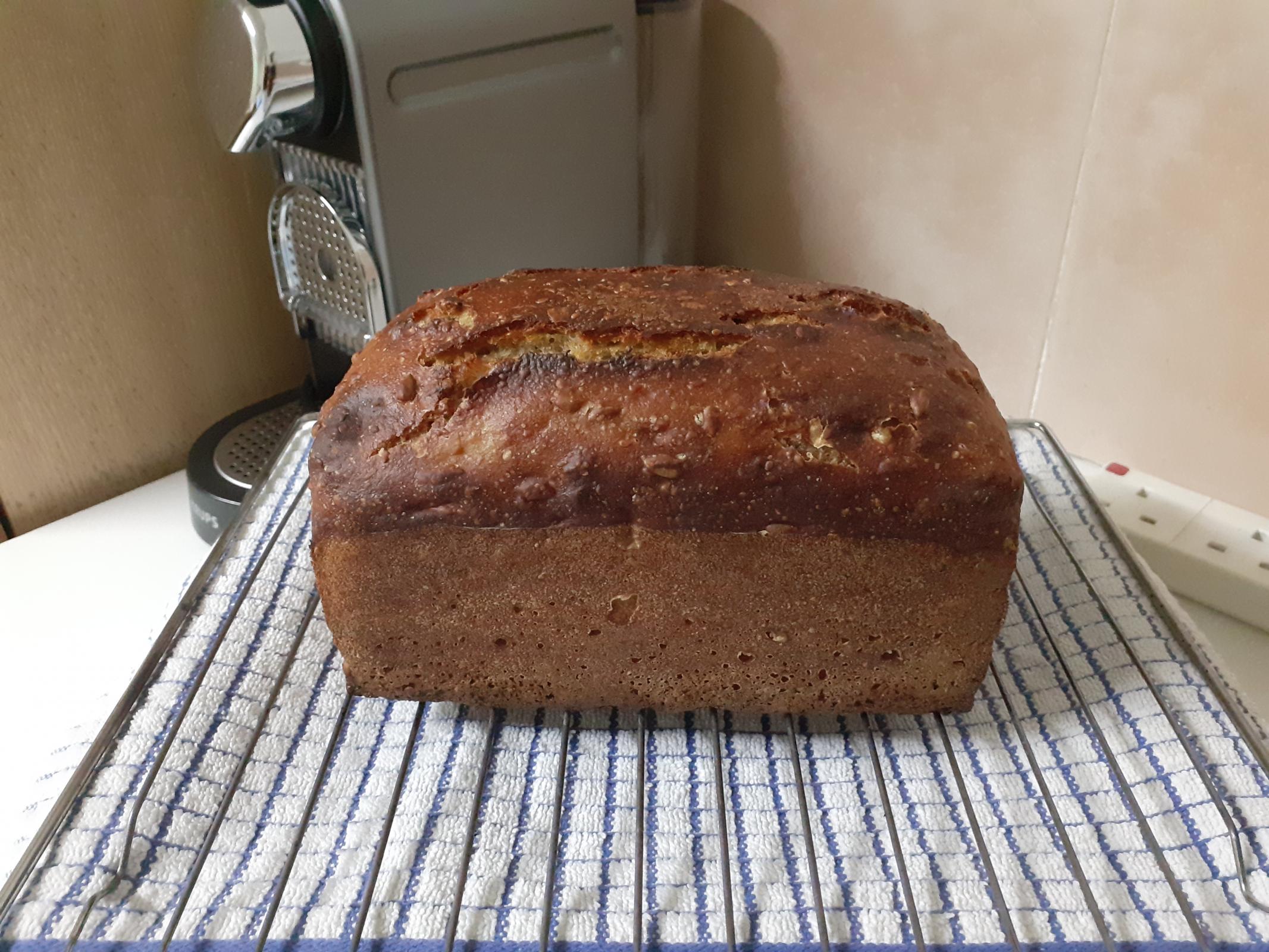 How far i've come from thinking refreshed starter caught at its peak makes the best bread. Sometimes it does one good to throw away the rule book, and recipes for that matter, and just have some fun. Nice to not be constrained by convention. So with some ends of packets and un-refreshed starter I came up with something along these lines...
550g flour (about 250g bread and durum mix, 250g wholegrain kamut and 50g wholegrain rye)
467-495g (85-90% hydration) water 
11g salt
Toasted sunflower seeds
Sesame seeds
3g un-refreshed 120% hydration wholegrain rye starter (been sitting in the fridge for a few weeks)
Everything is a guesstimate with making a few mental notes on the way while pouring flour in the bowl then working out the dough hydration, after going by feel, by working out the difference of the flour and bowl plus add-ins. 
Bulk ferment was 16 hours getting in some folds along the way. The dough developed very well. Sticky but manageable. At the end of the bulk ferment it had risen by about 2.5x. Final proof was 1.5 hours and baked in a pullman. 
Really delicious. Texture for more than 50% wholegrain with kamut and rye to-boot is excellent. Flavour is delicious. With the kamut bringing out some tang but the durum balancing it out. Rye giving a lot of depth of flavour and bread flour lending some lightness. Best of both worlds. Sunflower seeds and sesame seeds are very delicious with the toasting drawing out the oil adding to the texture as well.