February 23, 2021 - 3:24pm
Today I baked a SD loaf that BF for 16hr @ 77F and retarded an additional 6hr @ 39F. Normally a bread like this would bake in 35 min.
I put the dough (that was in a covered pullman) in the preheated oven and set the timer for 20 min. In the mean time I was finishing up a book that was near impossible to put down. Wouldn't you know, the alarm went off and I guess I was so engrossed in the book that it was ignored. After 1 1/2hr I smelled the bread baking and quickly removed it.
To my surprise the bread was not dry at all, although the crust was a tiny bit tough (which I liked). The slices are actually great tasting. It seems the covered pullman saved the day...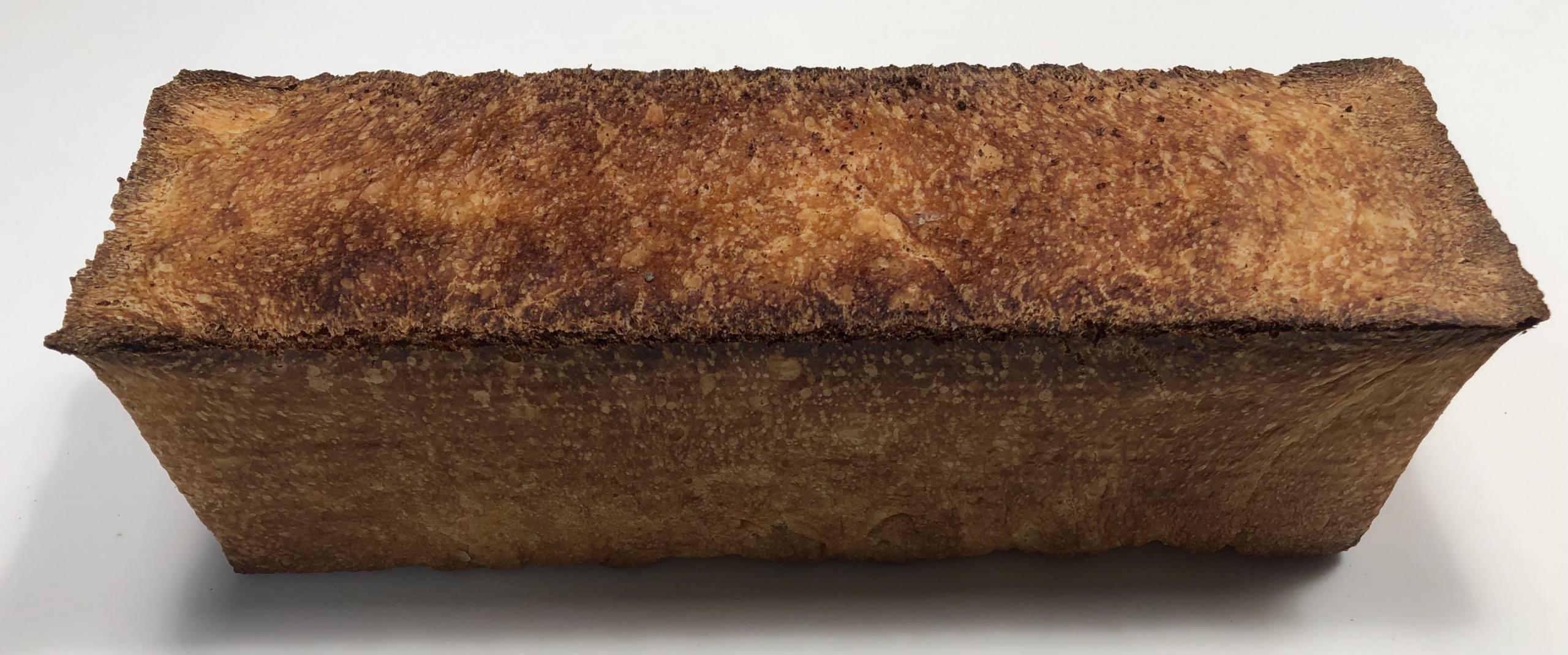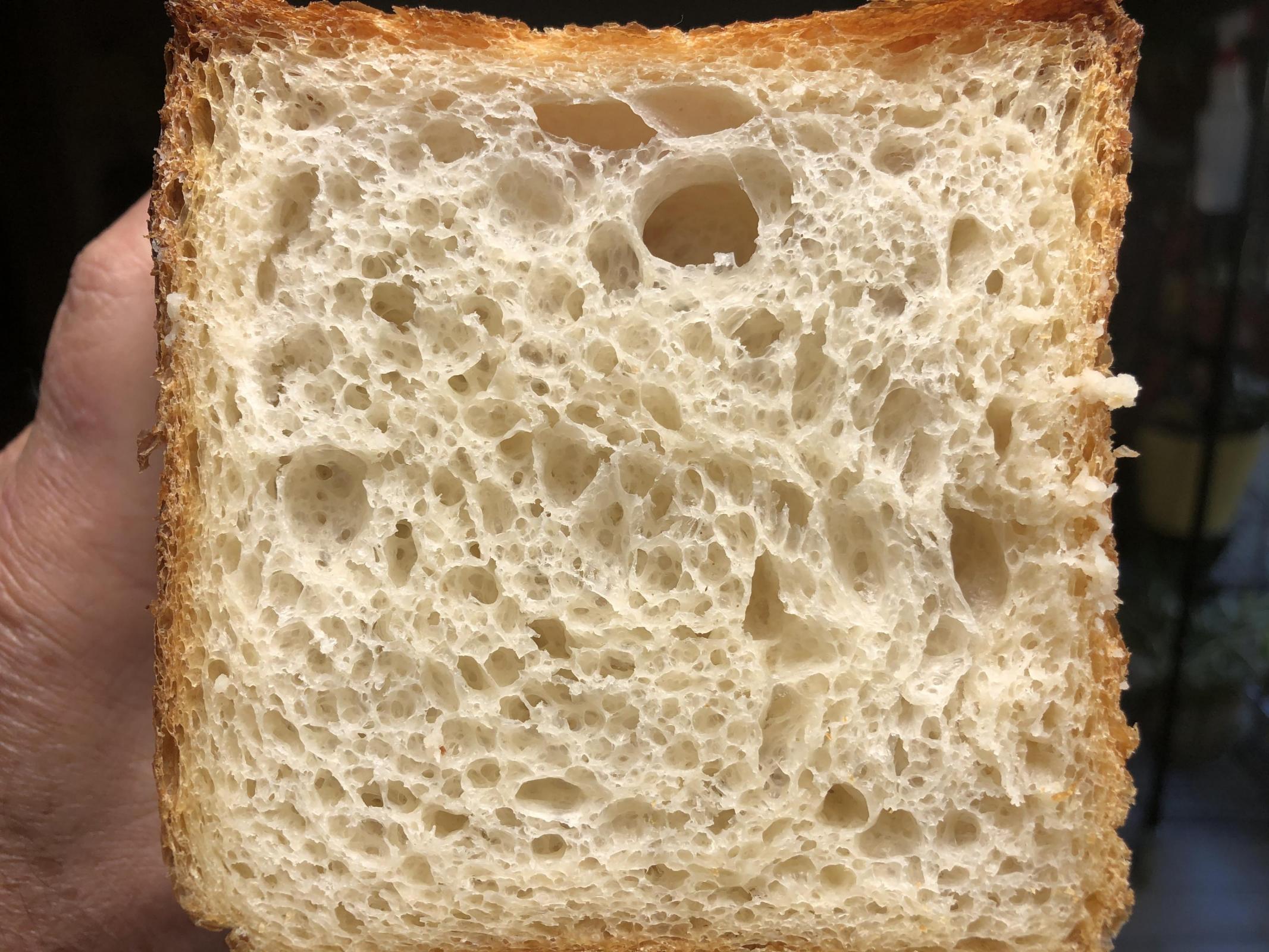 I estimate that about 150-200g of too much dough (TDW 1350g) for the large USA Pullman. I worried that as the dough expanded in the oven that the top and possibly the sides of my favorite bread pan would become distorted. But thankfully, that was not the case.
Notice below how the dough squeezed out of the sides at the cover.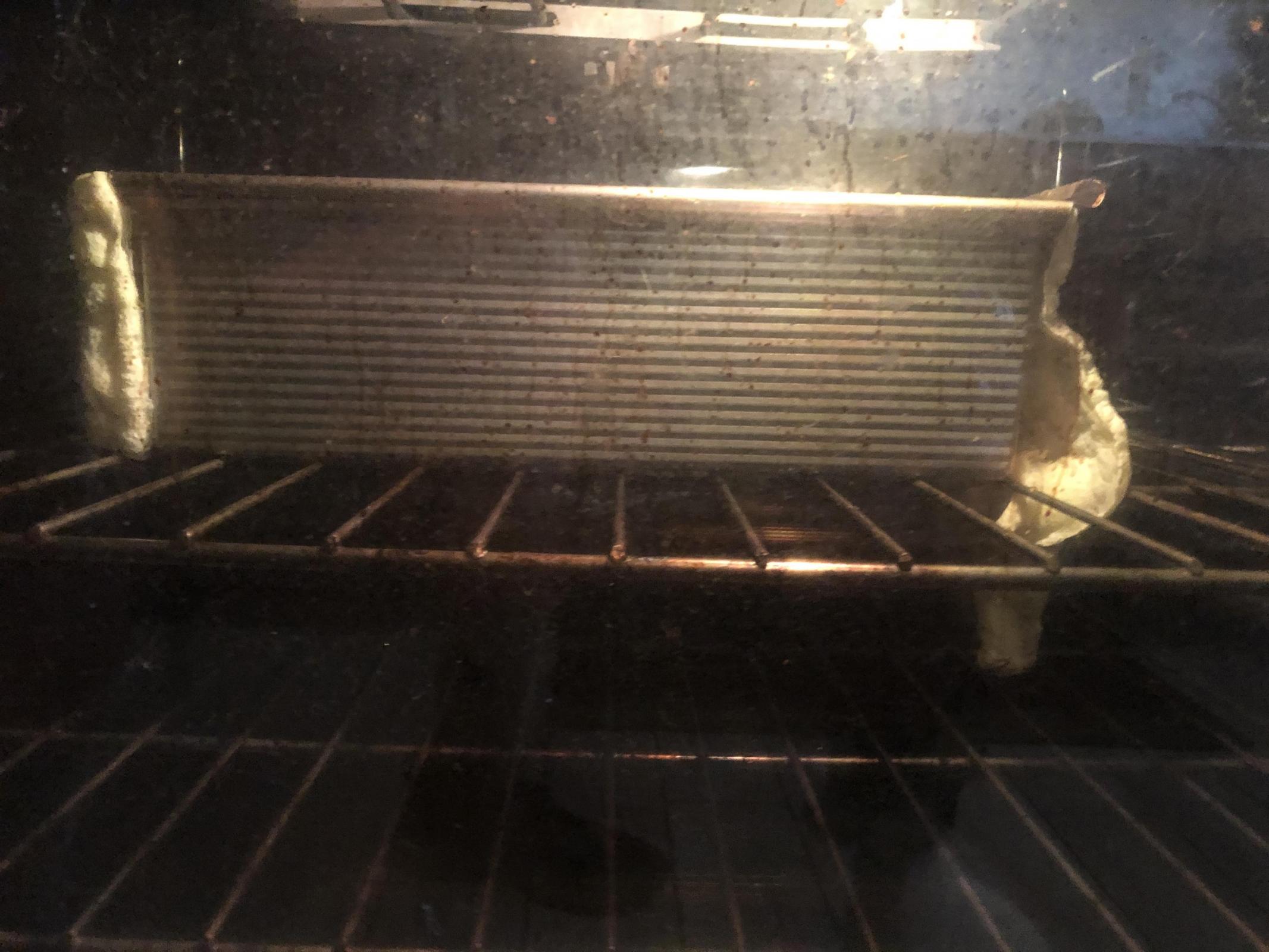 Learning never ceases. Ain't it great...