February 8, 2021 - 1:12pm
Slowly finding my way with my sourdough bakes since I started in September. This one I was quite satisfied with the rise, though no real ear - it's 675g white canadian flour, 125g local (UK midlands) wholemeal, 50g wholemeal rye, 50 g wholemeal spelt. 72% hydration.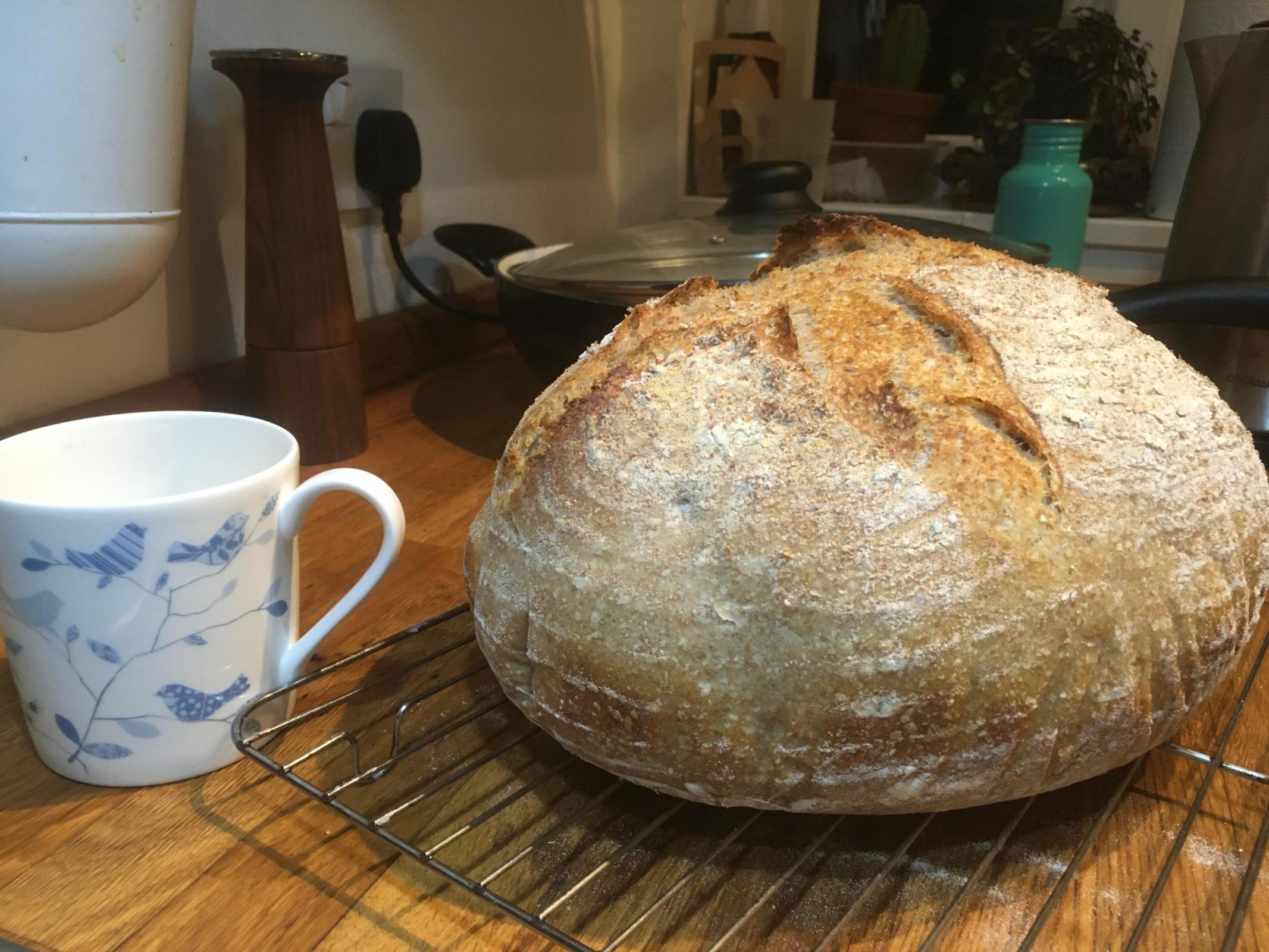 I've been tweaking this recipe since I started - but as you can see here the crumb tends to be a little gummy (due to the rye?) unless I keep it in for longer than 40 mins and keep the heat on max after uncovering dutch oven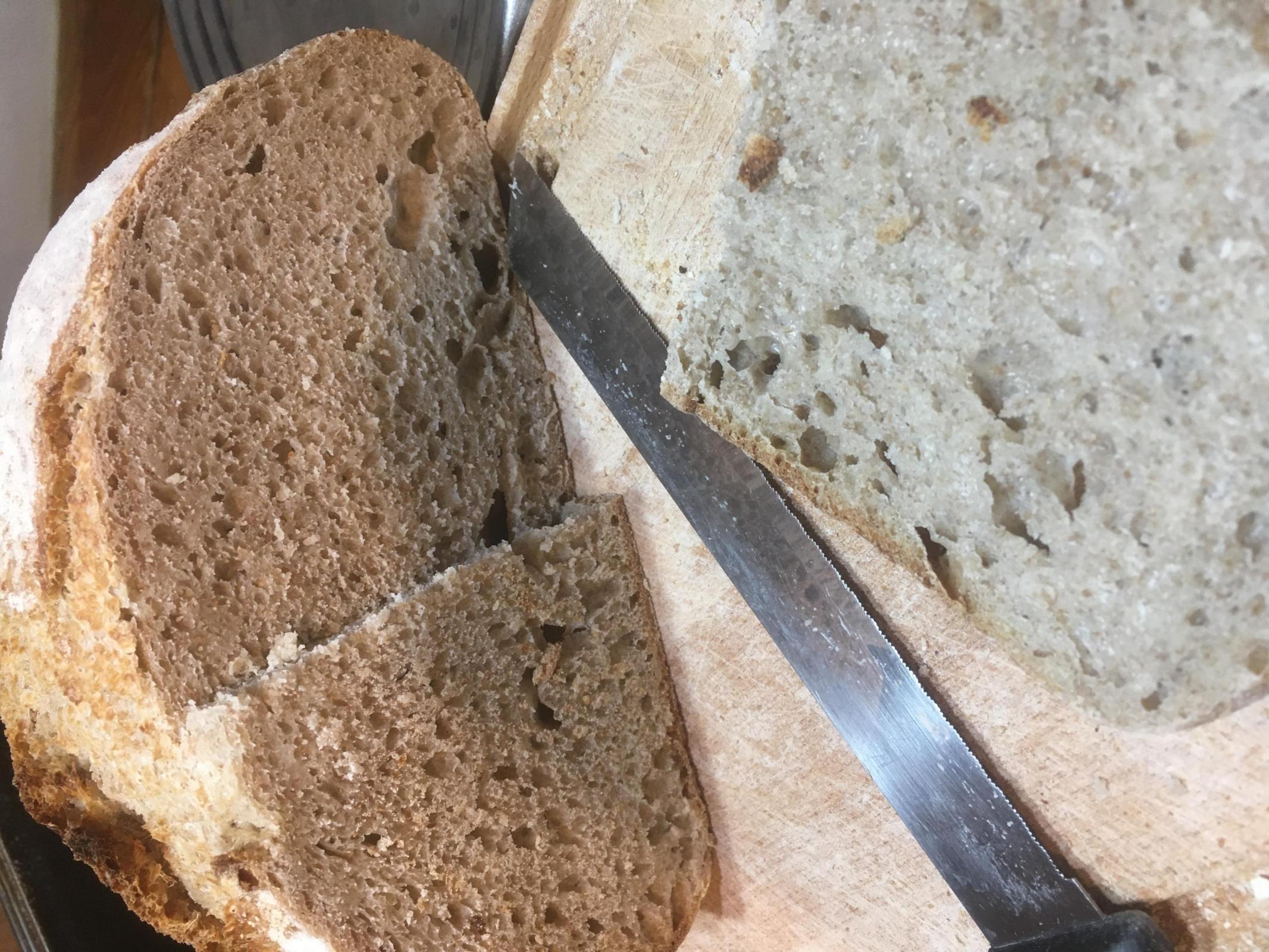 This time I only cold-proofed for 7 hrs instead of my usual 9 -12. Got fed up of splitting into 2 loaves , as my oven is too small to fit 2 dutch ovens/casseroles- so I made 1 big 1kg in my big staub casserole.
Next time maybe I'll finally try without rye to fix that gumminess - but I love the rustic flavour it gives. The short 7 hr cold proof doesn't seem to have done any harm - it's less noticeably sour than with a longer proof, but my famly prefers it like that.