February 6, 2021 - 8:42am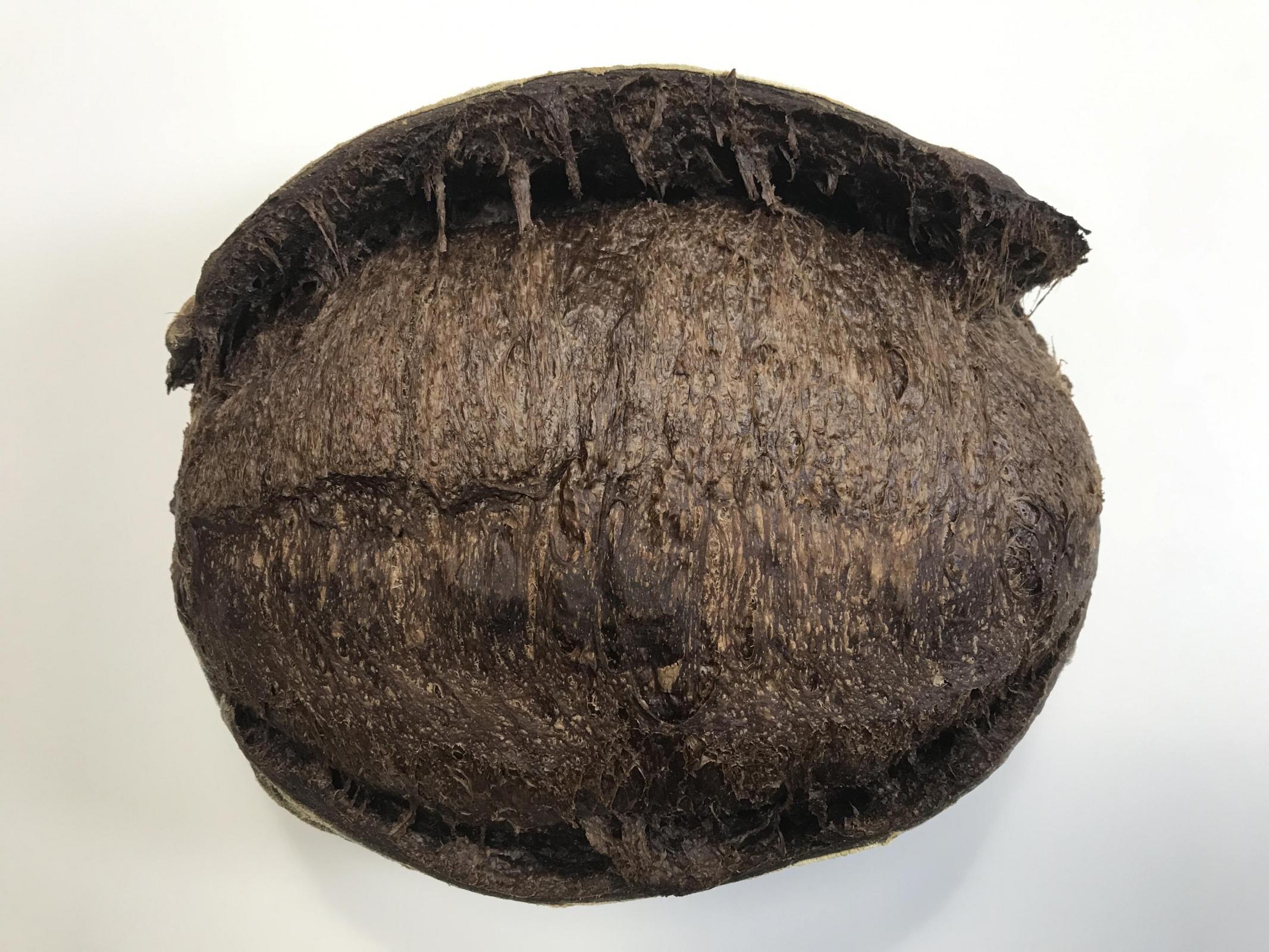 JR posted his Chocolate Sourdough bread and it inspired me to give it a try. Two changes were made. The salt was reduced to 1.8% and 3% honey was added.
The chocolate paste tasted very bitter, so just enough honey was added to offset the bitter. But not enough to make the bread noticeably sweet. 
The hydration (counting the water in the chocolate paste) was 93.8%. In spite of this the dough was quite easy to handle and shape. The chocolate paste offset the high hydration. The color, crumb, and oven spring were nice.
BUT - the flavor did not thrill my taste buds. Even though the starter was not highly acidic, IMO the sourdough didn't pair well with the chocolate. Should this bread be attempted again either commercial yeast or Yeast Water would be used to leaven instead of SD.
A beautiful bread with a super soft texture. Too bad the flavor was off.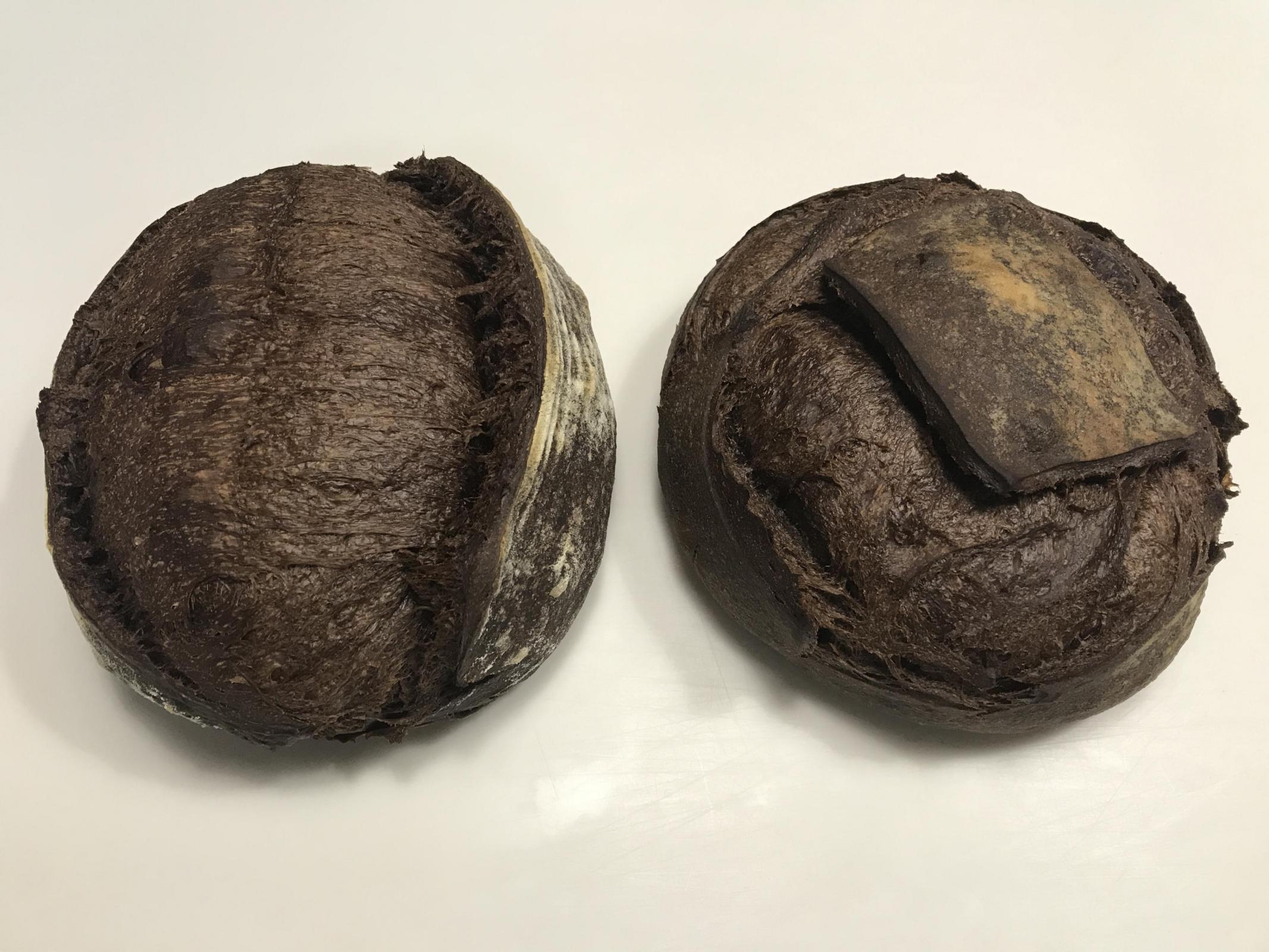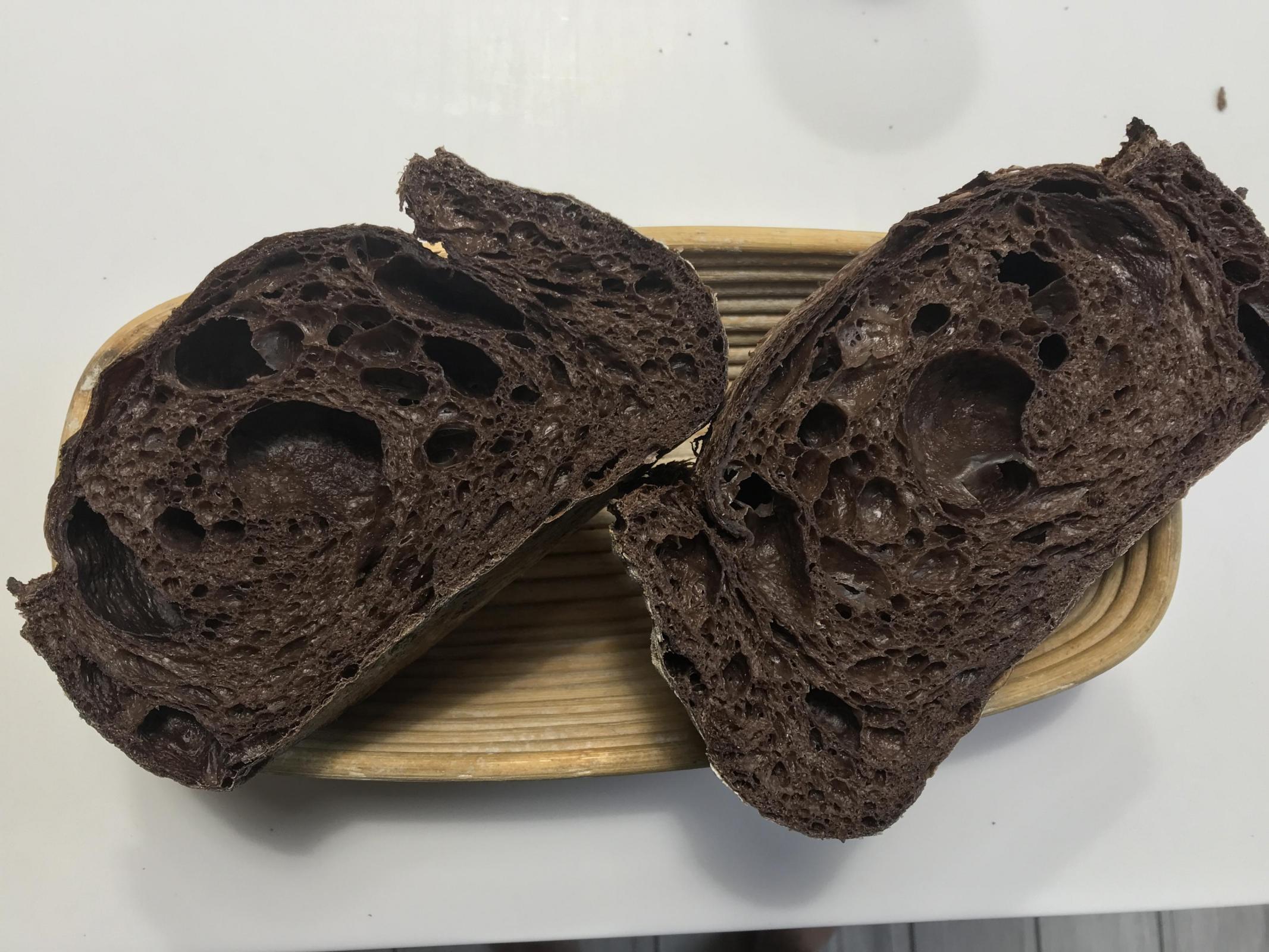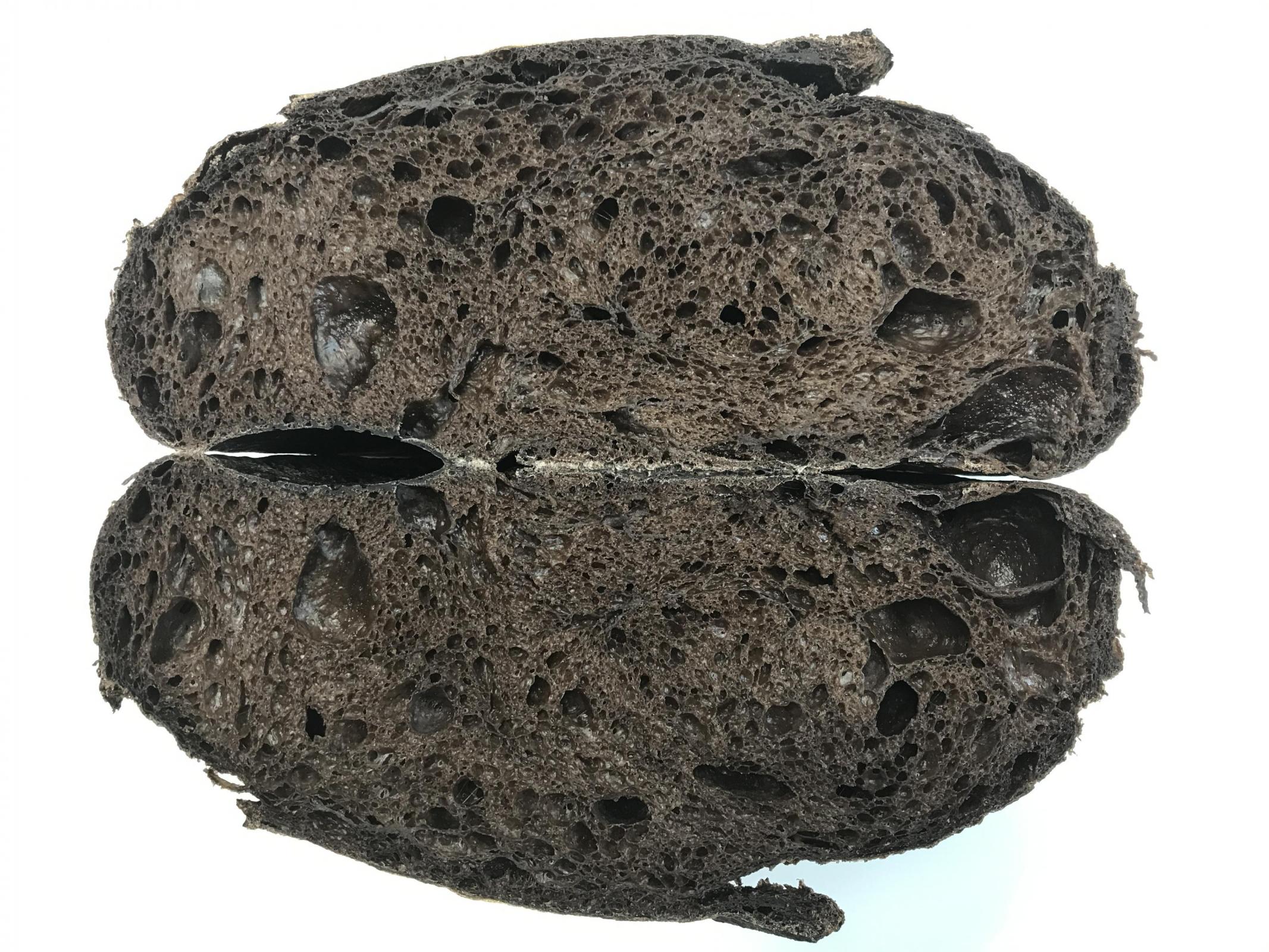 A Thought
How about a  Chocolate - Chocolate Babka?
Mix this dough with CY and use Nutella for the filling. Maybe reduce the percentage of chocolate powder and increase the honey?