February 4, 2021 - 1:11am
Sourdough Bread - Improved... I think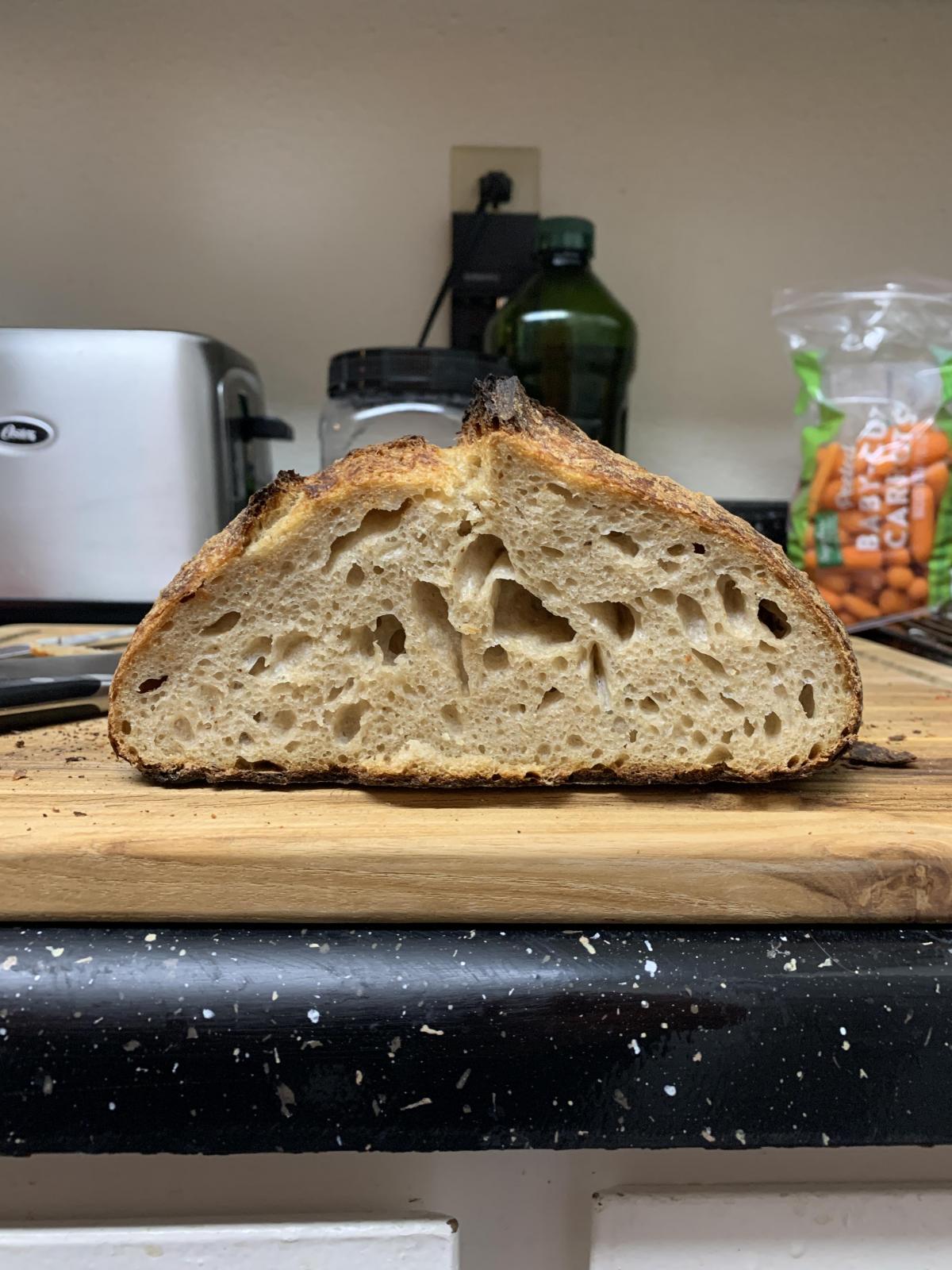 Okay, so after a number of issues I think I made some progress based on feedback from these forums so appreciate that.
I have been trying to make the same recipe over and over 
330 grams bread flour
110 grams stone ground whole wheat
295 grams water
88 grams levain 100% hydration
10 grams salt
so for this round I used rye flour and stone ground flour for my starter.  I did change out my AP flour for bread flour.
i fermented for around 7 hours, starter doubled
Auto leased for 2 hours
Bulk fermented for around 7 hours.  I would say dough increased in size 25-50%.  I did three stretch and folds and then let proof for around 16 hours.  I think I got a better crumb than the last few loaves, but would like to hear from people.  The dough is slightly glossy and spongy.  Maybe that's just how it is with sourdough, but I feel like it shouldn't be.  So would appreciate any thoughts there.
thanks...