100% Whole Grain Rye Sourdough Bread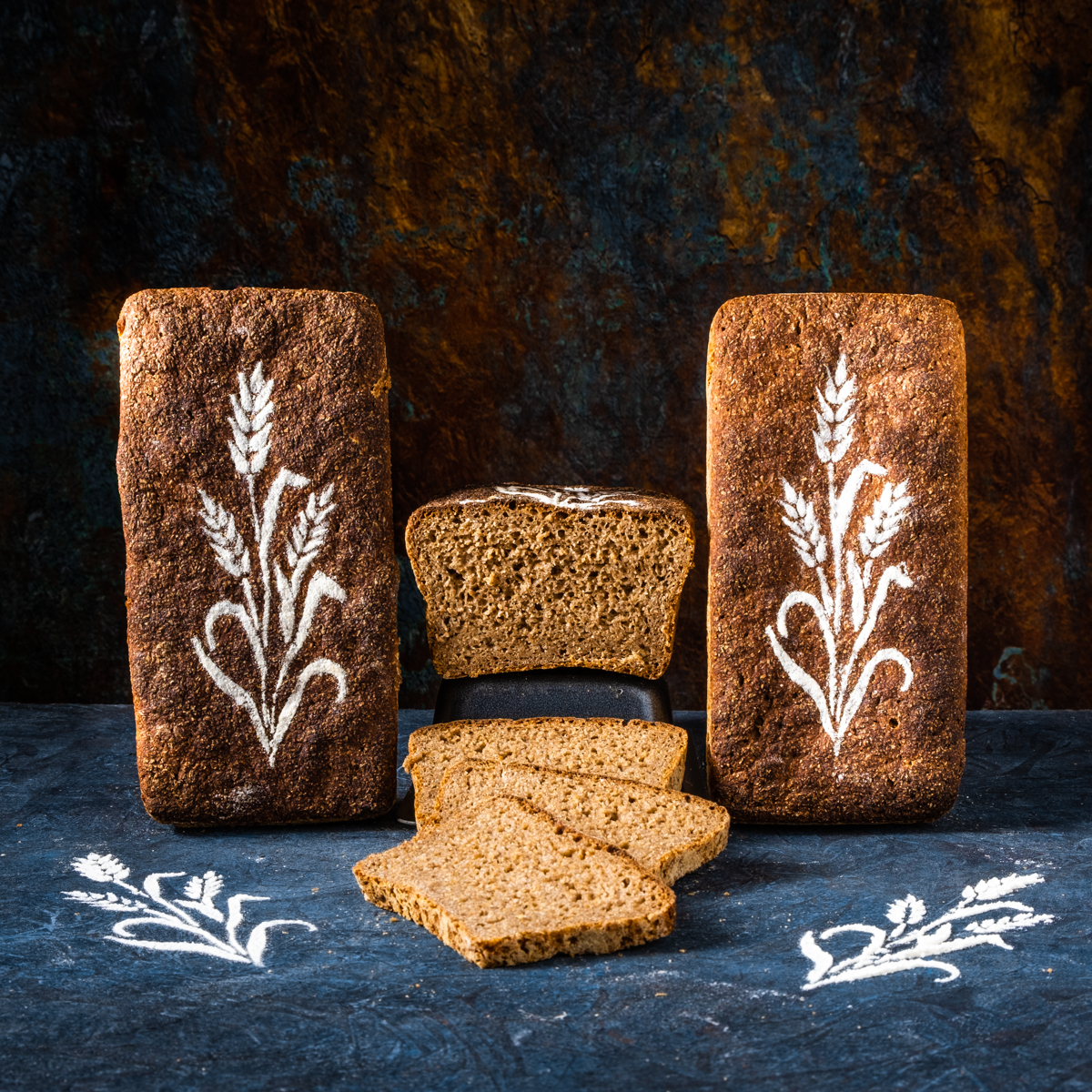 I tried this bread several times to be sure I was doing it the right way. On this journey, I learned that:
- mixing this dough with a standing mixer has no benefit comparing to a simple stir with a spatula
- this bread is a "Speedy Gonzales" of all the sourdough bread loaves I ever made
- in the oven it has a little oven spring then it is retracting itself, no matter if you proof it longer or shorter
- it looks like a stone / brick when taken out of the oven, but wrapped in towels will recover its moisture on the crust.
But in the end, all my experiments were perfectly good to eat and I ended up with delicious, healthy and nutritious bread. I do not know why, but when I see this bread I think of some cheese spread on it.
The recipe is:
Ingredients:

Preferment:

50g rye sourdough 100% hydration
420g water
420g whole grain rye flour
Dough:
825 whole grain rye flour
725g lukewarm water
15g salt
50g barley malt (optional)
I made a video that gathers all my findings and lessons learned with such a high rye content bread.
Although I have done some tests with different proofing times, I am still impressed to see that the bread retracts in the oven after the initial small oven spring. I have tried to cut the fermentation shorter and I've got a little bump on the top but the crumb was denser. On the other side, when I let it longer, I got the classical big cave under the crust. The version presented has the optimal timing for this bread.
I have to mention that I didn't take the recipe from a specific source and I created it respecting some well-known principles and adapting it until I liked it.
Did you have similar experience in baking 100% whole grain rye or am I missing something here?
Denisa.