January 30, 2020 - 10:25am
Tip - Frozen Bread, Individual Slices
My practice for many years has been to wait until the next day to slice the bread, then place those slices into a ziplock bag and freeze. It is nice to remove a slice or two and pop in the micro for 30 seconds or so and have warm, fresh bread.
But the only issue I had was that the slices stuck together. 
The Fix -
Take the slices and spread out on a baking sheet or a cooling rack and place the rack in the freezer for an hour or so. Remove and place individual slices in a ziplock. Now when you want a slice they will all be separate and ready to thrill the palate.
The images below show how beautiful frozen bread can be. Gifting pre-frozen bread to neighbors can be a beautiful thing.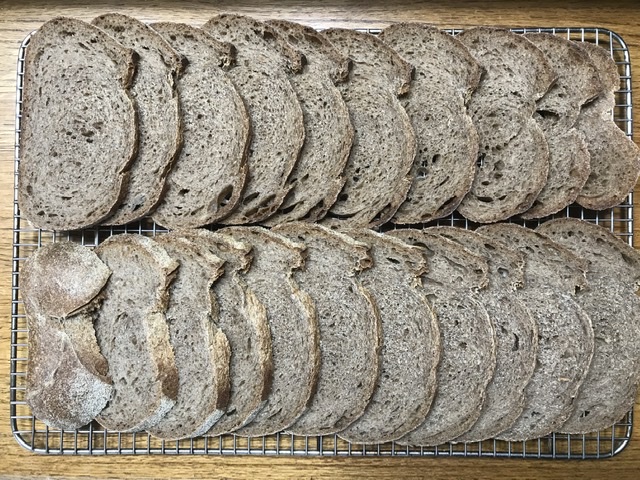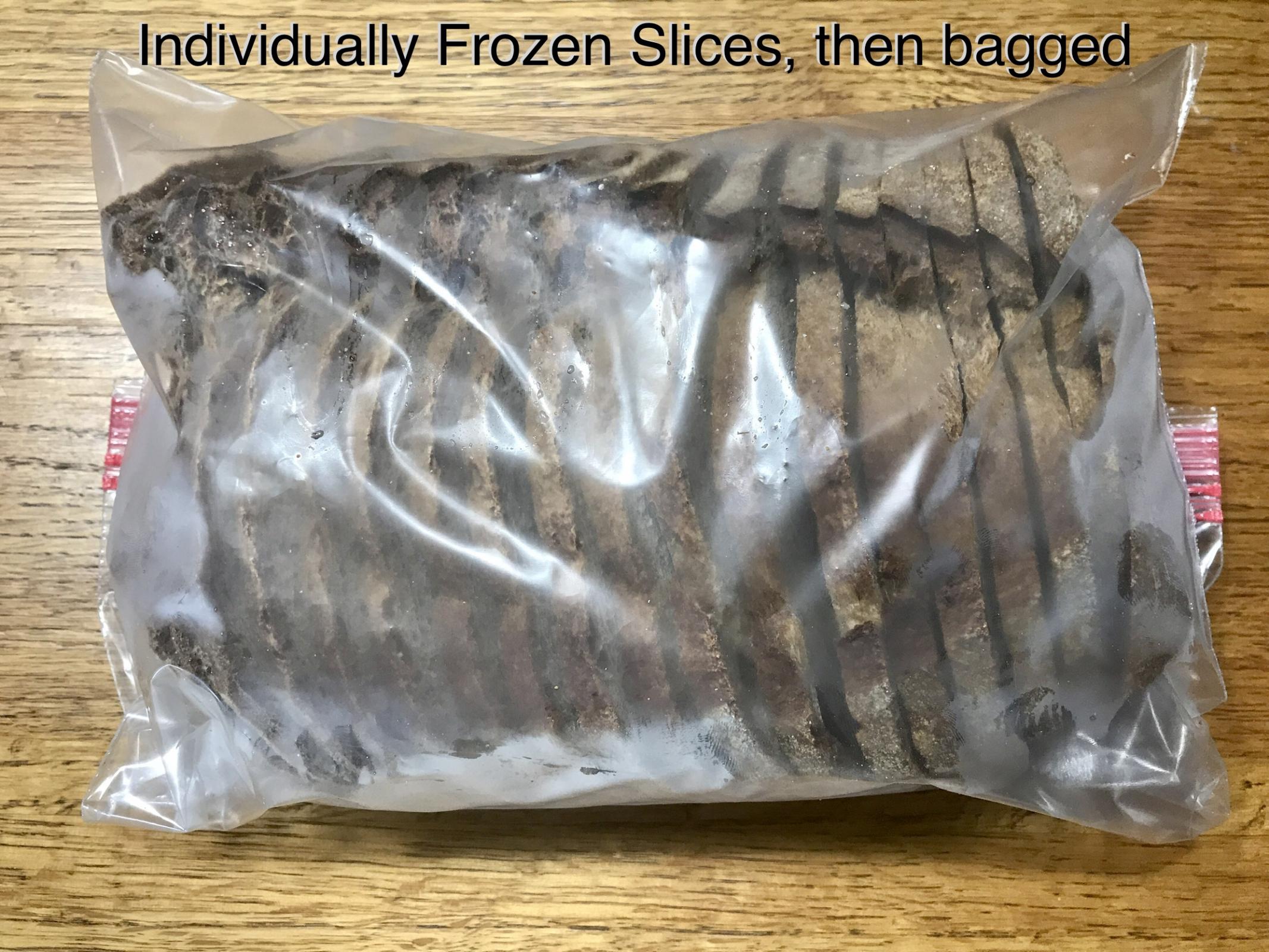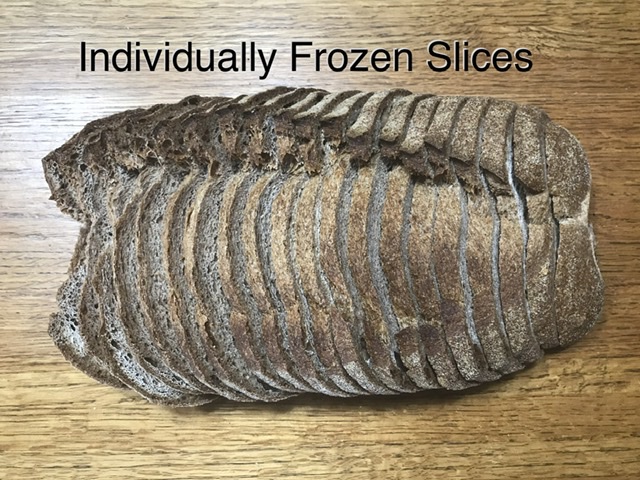 Dan