December 31, 2020 - 5:44pm
My starter has become very strong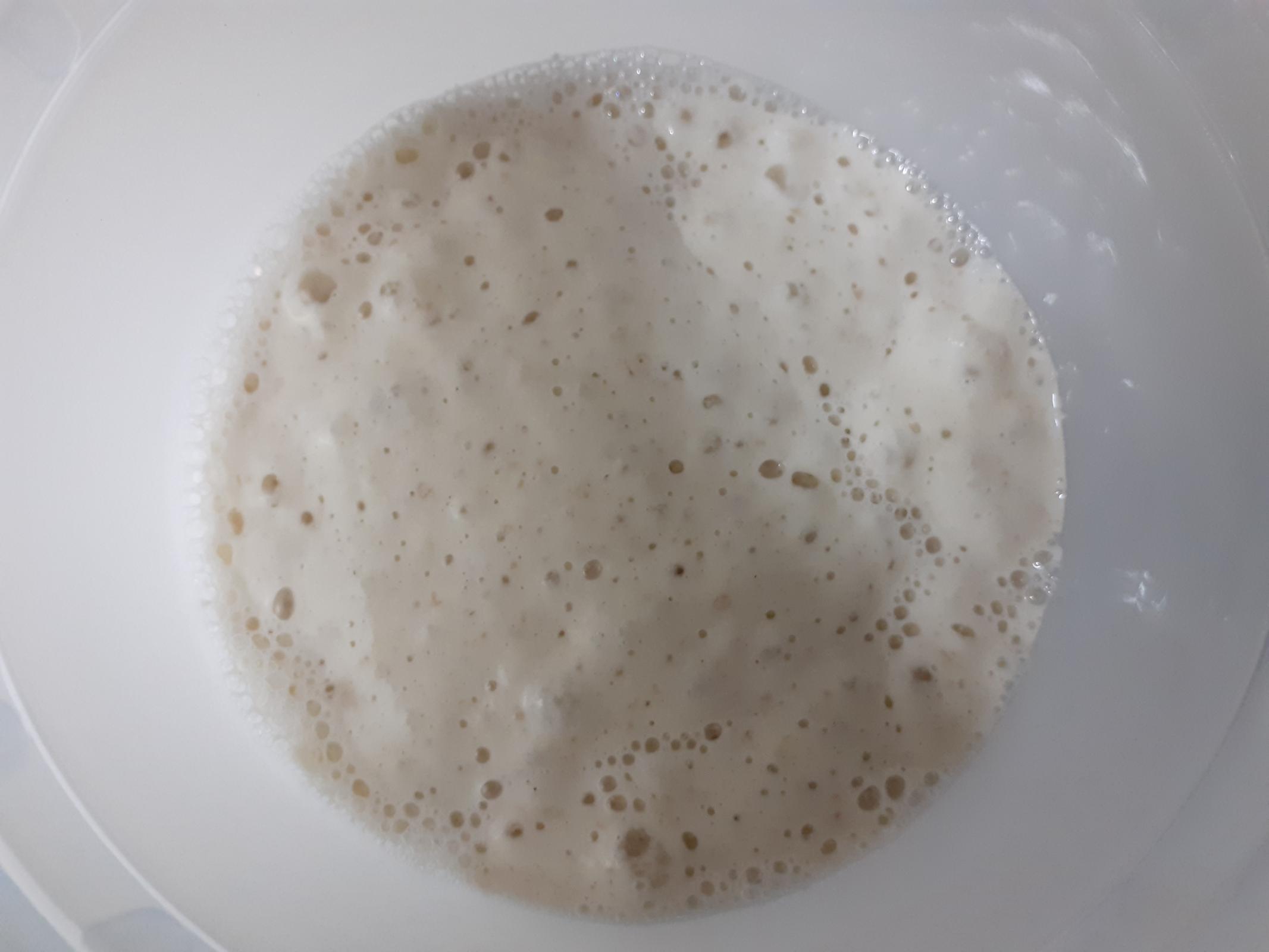 Put together a Hamelman levain at 8pm
100% bread flour 
125% water
20% starter
Recommended time is 12-16 hours. 
Within 4 hours it was very active. 6 hours and it's peaked, with bubbles bursting through the surface and has a lovely aroma (almost sherbet like). 
Question is should I just leave it and go to bed. It will sink and I'm thinking continue to bubble away albeit at a lower level. Is this normal, do you think it can over ferment and run out of food? Or will I just get a more tangy levain? 
Another question just occurred to me. People talk of over fermenting a levain but what do we mean by this? Surely it's just a line on the maturity scale and as long as there's food left it's fine. But a dough is often not fermented as long as a levain, and will be considered over fermented in a shorter period of time even when the inoculation is of a similar percentage. We often ferment levains a lot longer than the final dough but they're still good with food left. So just what do we mean when we say an over fermented levain? For instance 20% levain in a final dough will never be fermented at room temperature for 12-16 hours but this is exactly what is called for in this Hamelman levain. 
I'm thinking we do often 'over ferment' a levain. At least when referring to what we consider over fermented in a dough! In reality there's a lot more food left and life in both. Perhaps not for a tall loaf but enough for a levain at least when we're not aiming for a loaf yet. With the levain we're looking for it to activate and catch it along the maturity for an outcome in taste. It's ok for it to peak, sink and continue to mature till we've achieved the desired level of acidity. So my next question, if I'm right, with the above levain build what is the timescale for when all the food is used up and it's actually spent. Either too acidic and not tasty or good for the final dough or totally out of food. 
Happy New Year.