November 26, 2020 - 12:26pm
Starter gets weaker over time
We read that as a starter that is well maintained and as it matures, that the raising power of that starter will increase. It should rise higher in the vessel as it reaches maturity.
That has not been my experience. After making many many sourdough starters, including Lievito Madre, the rise obtained within the first week is always higher than after having fed it for the second or third week. I can't recall a single exception. See THIS POST for a documented account of this. The starter quadrupled after only a few days,  but soon thereafter it started tripling and no more.
For the last month I have been working diligently to build a strong Lievito Madre. 2 of these starters are being maintained on a continuous basis as this is written. One was built from my typical sd starter and the other was built from scratch using Apple Water. It seems no matter what I do, the starters refuse to solidly triple in the required 4 hr ferment @ ~82F. Both starters are fed 3 or more times a day..,
Any knowledgeable insight into this matter is seriously appreciated.
This is what my Lievito Madre used to do, now it only doubles.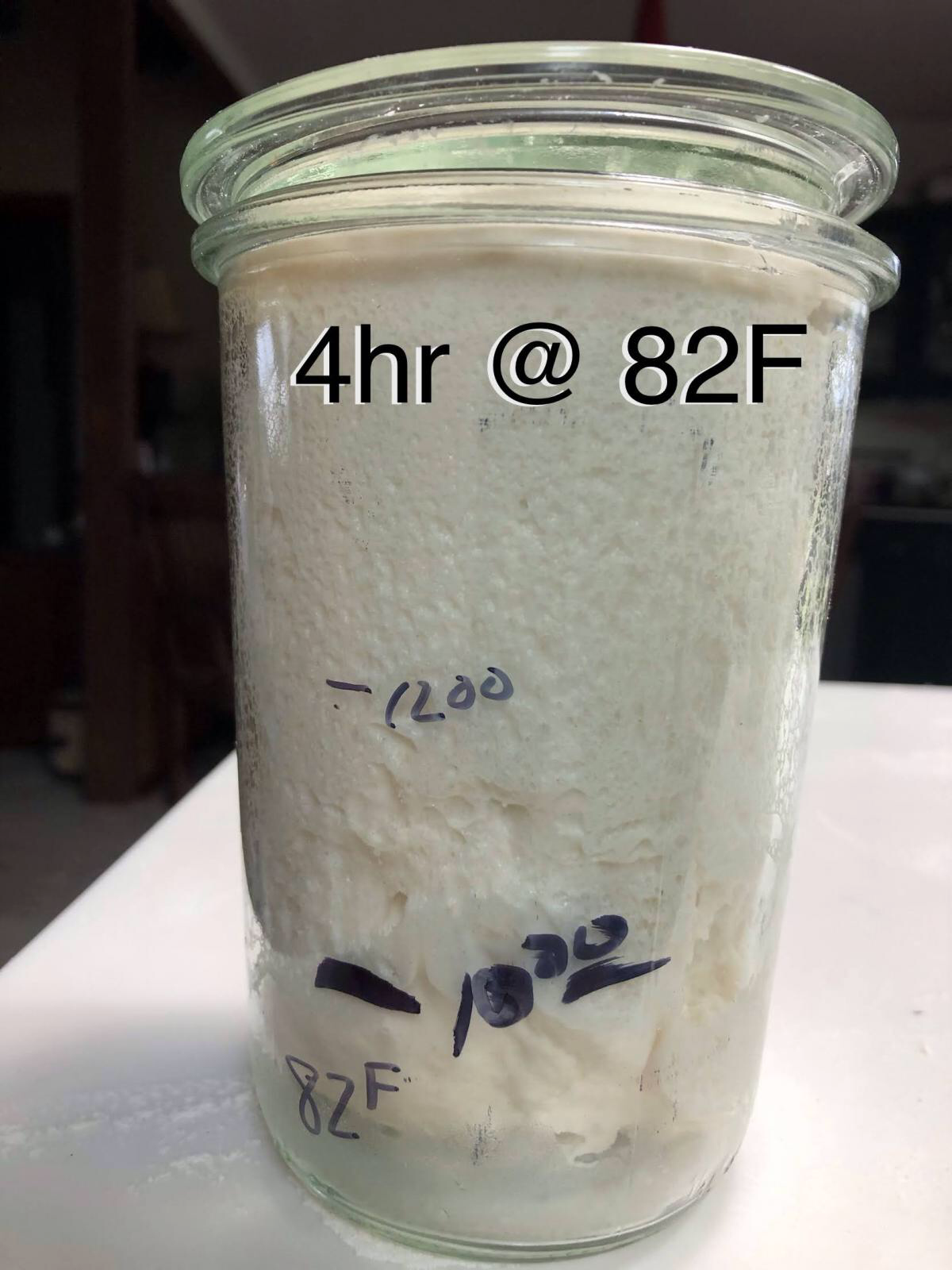 Danny