Tartine bricks, hockey pucks, and frankenloafs
After ~3 years of trying, I have made so many Tartine bricks, hockey pucks and frankenloafs that I doubt I can ever make the beautiful perfect Tartine Country Loaf. Case in point, here's my loafs from last week: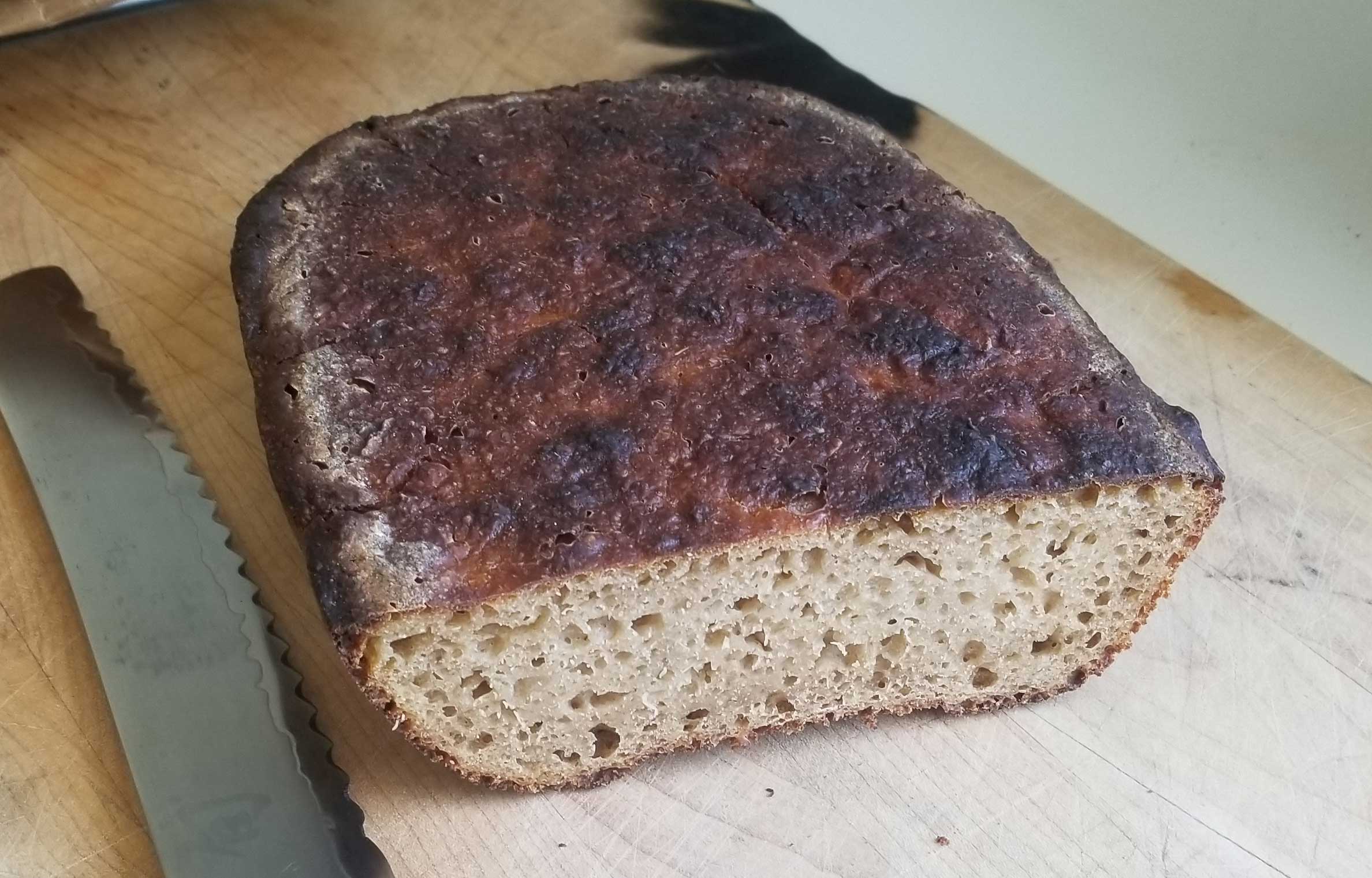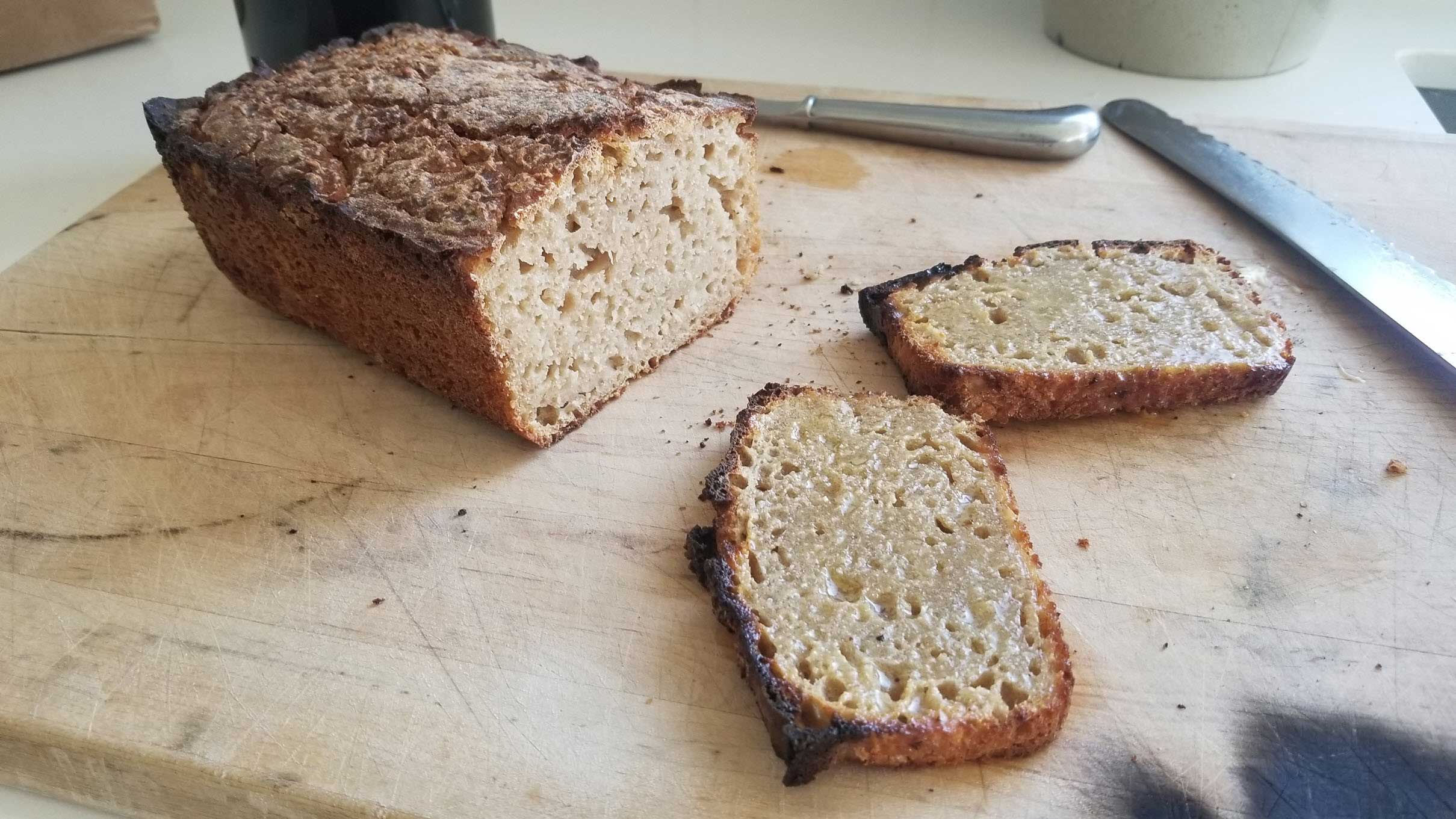 Last week's loafs looked decent going through bulk fermentation, but when I got to shaping, it was a disaster as you can see below: No elasticity, crumbly, flat, runny... it broke off as I pulled the bottom out for shaping. I just scooped up this disaster in a pyrex and baked it.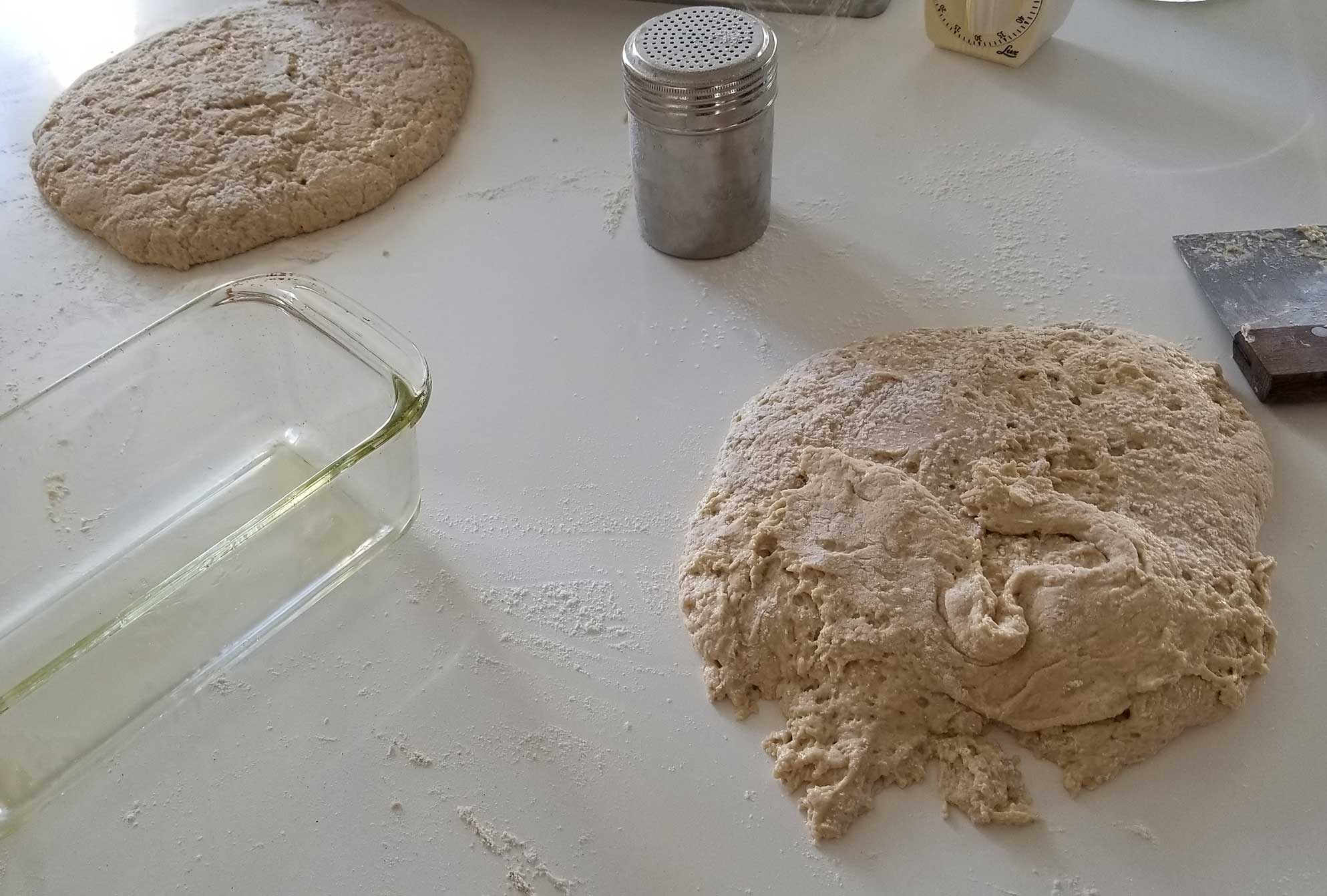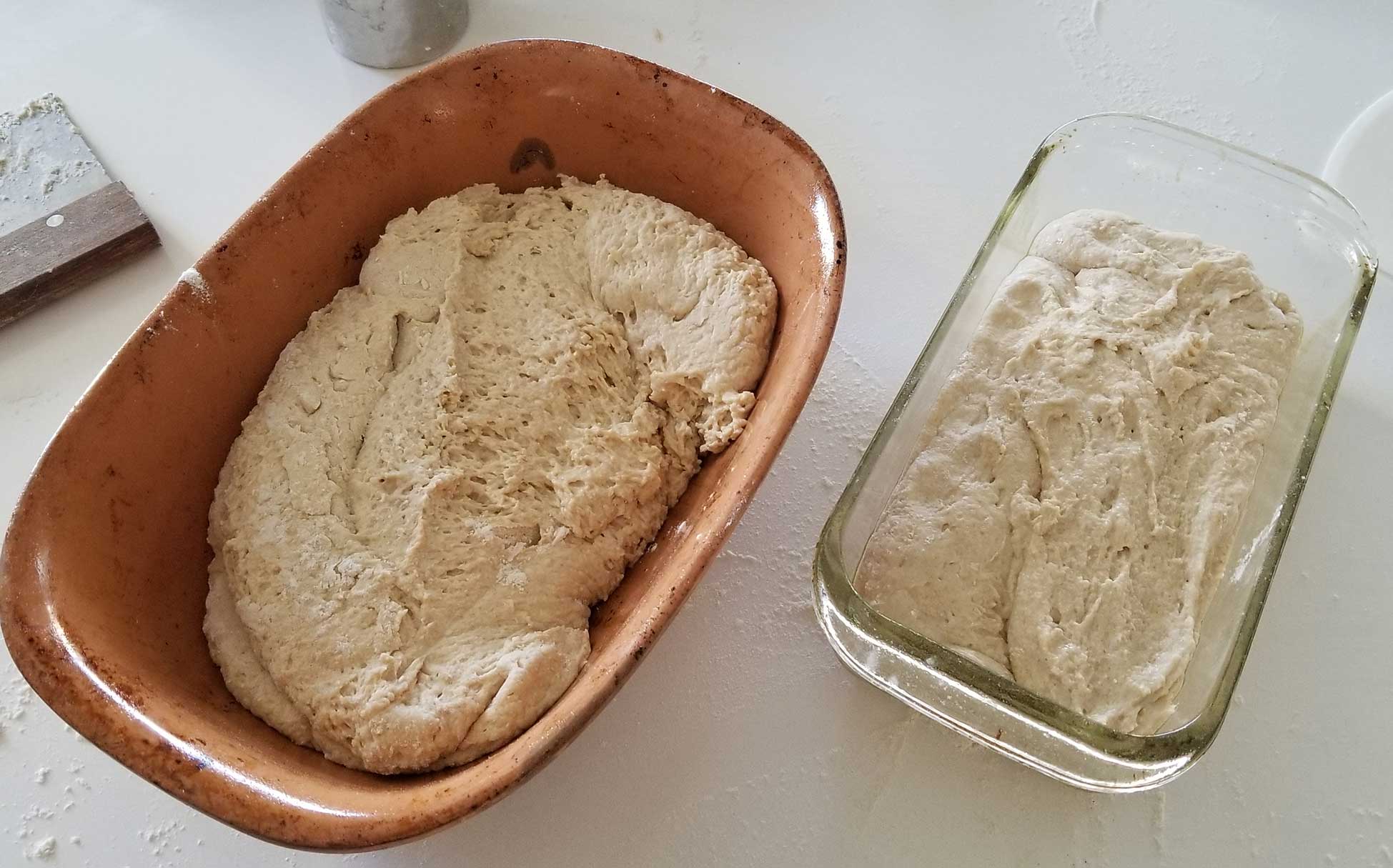 My loaf the week before last (shown below) was also a disaster. Same sort of issues: flat, runny, no elasticity, couldn't shape.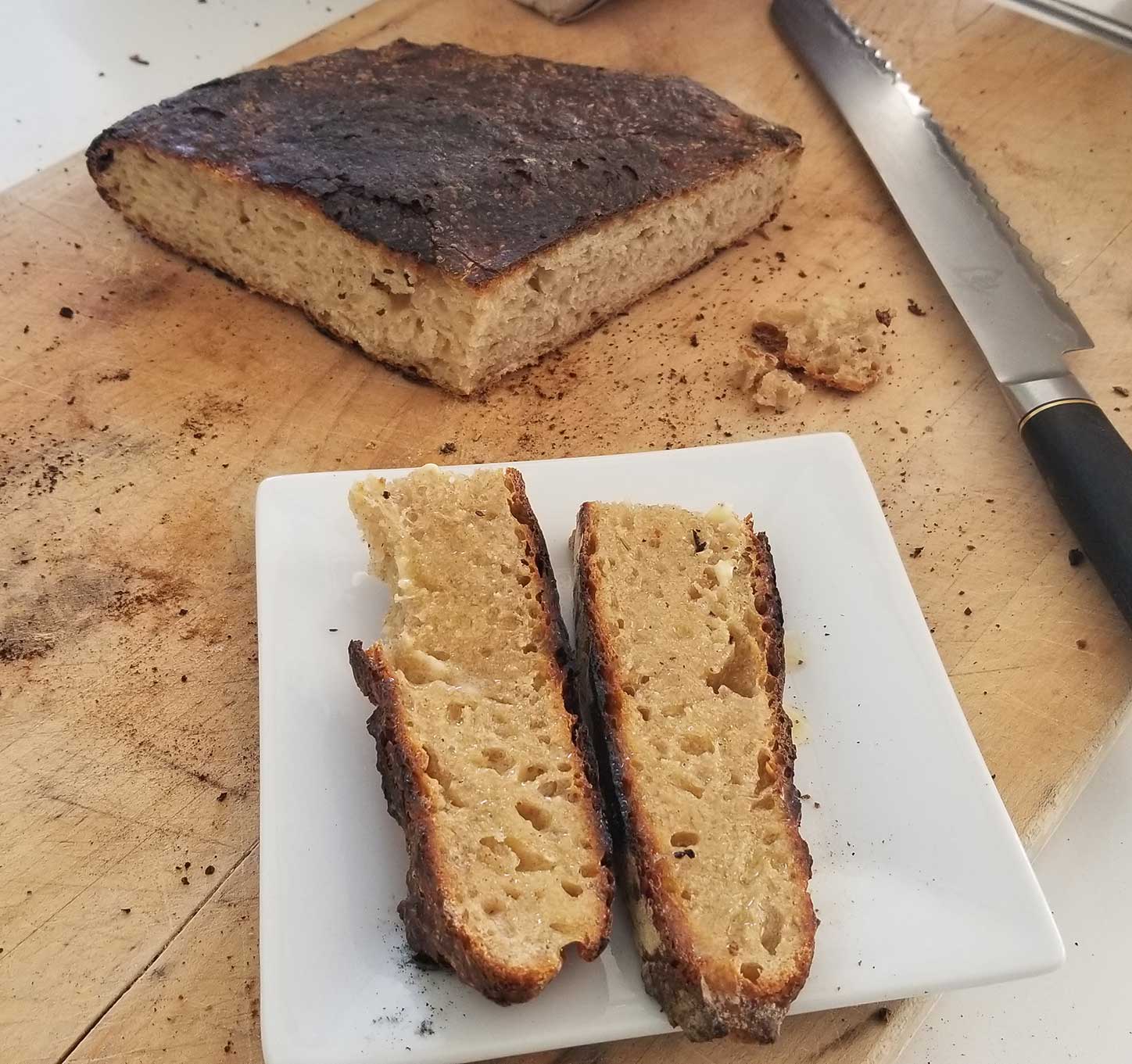 A couple of weeks before this, I actually made a couple of hockey sticks to go with this big old hockey puck above. You can see those below. For the hockey sticks I deviated from the classic Tartine recipe I used to make the hockey pucks and bricks above and used a classic french bread baguette recipe (i.e., used bakers yeast and not my starter). Still, due to poor shaping or something else, they were sort of flat and ... well, you can see below...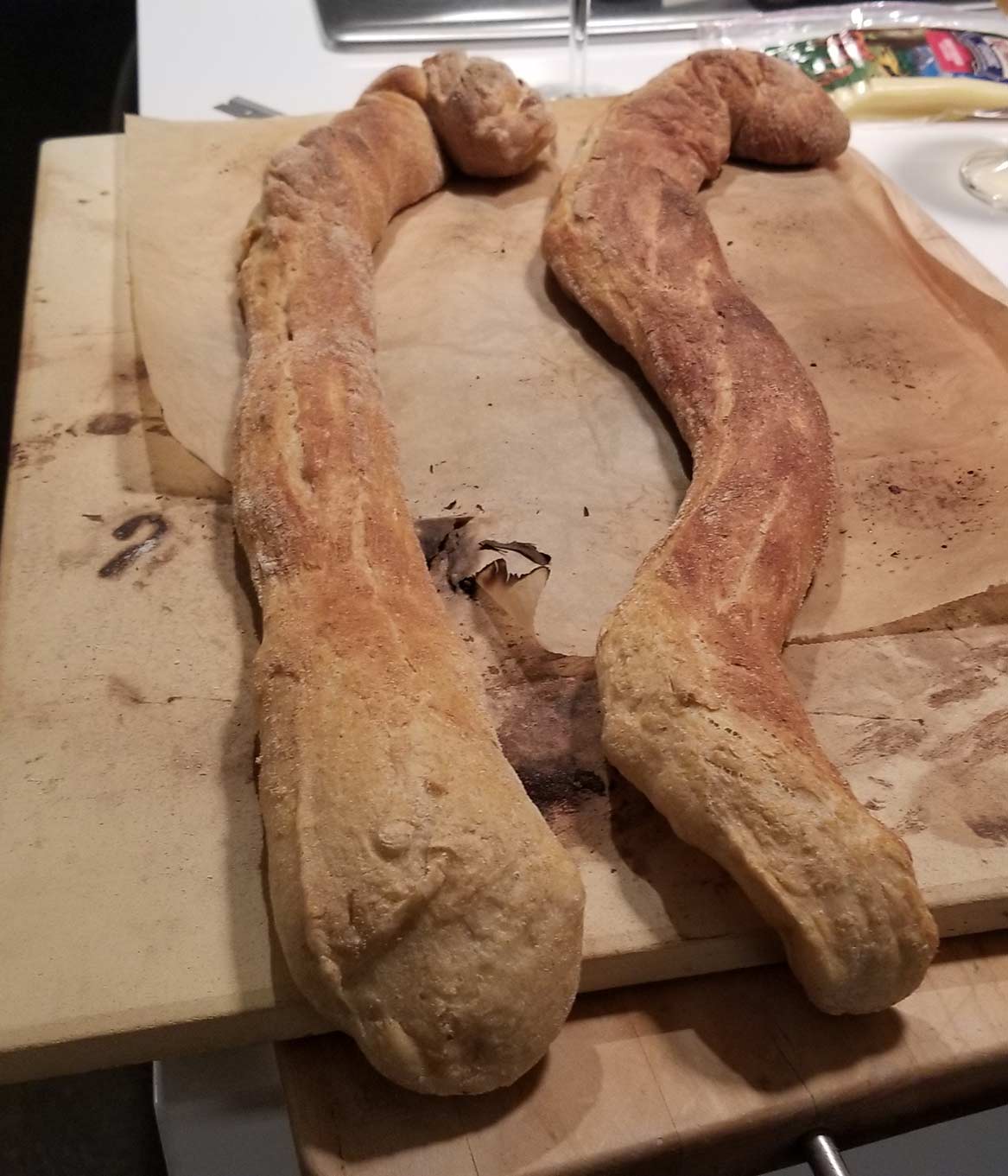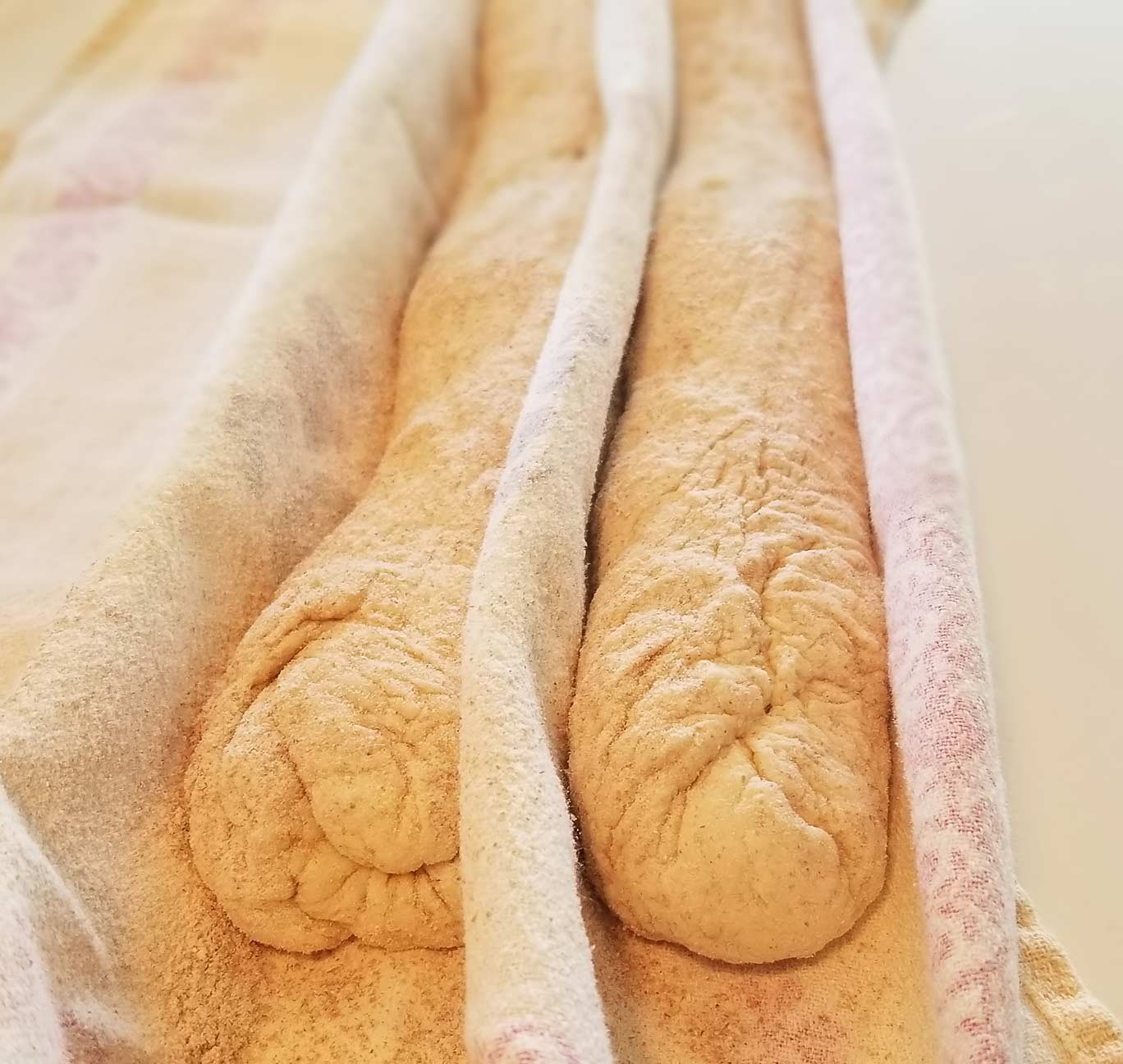 Actually my butcher-every-loaf-I-make is not quite true. A couple of months ago while we were still early in shelter-in-place I made (apparently quite by accident) this beauty: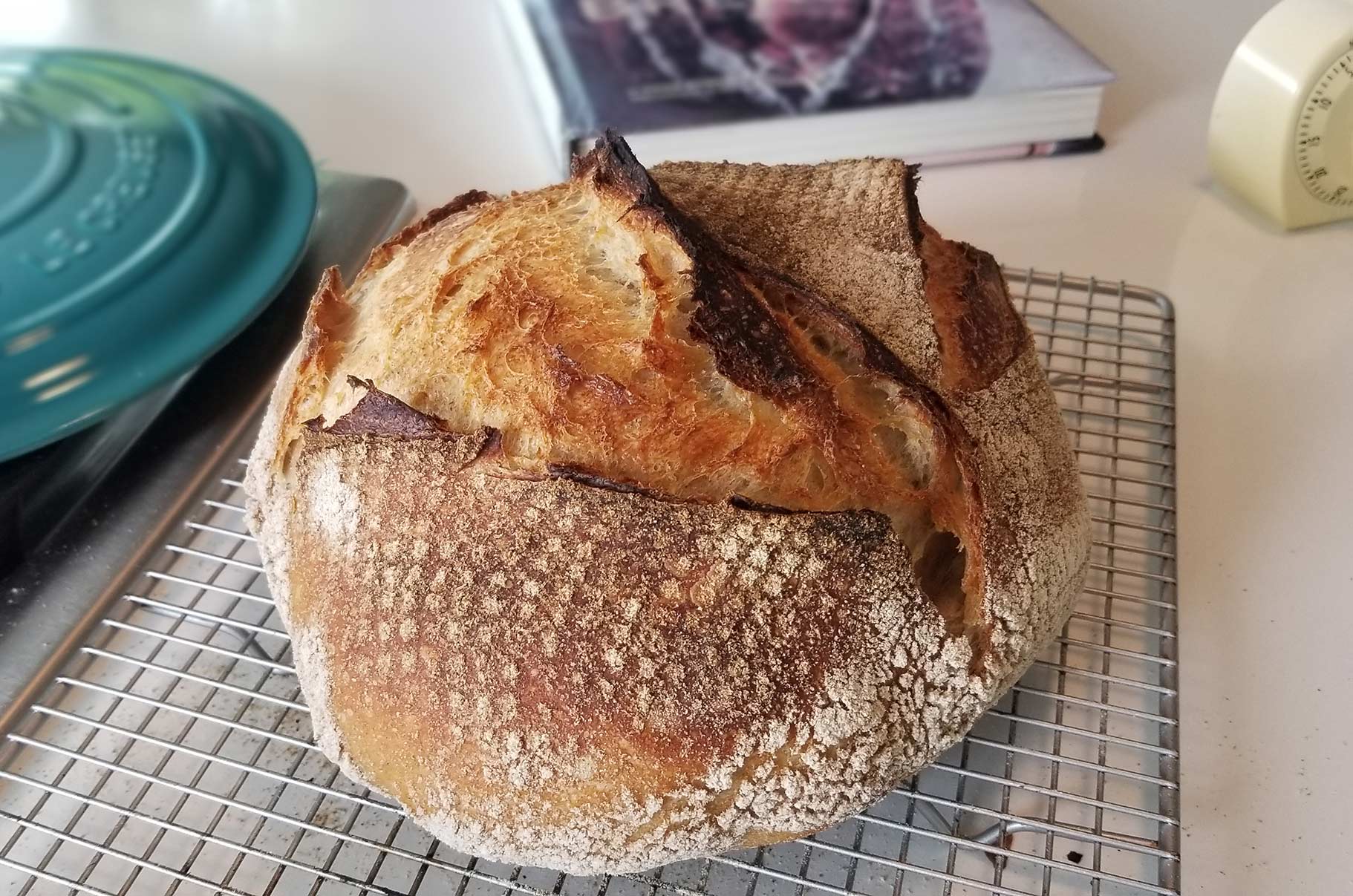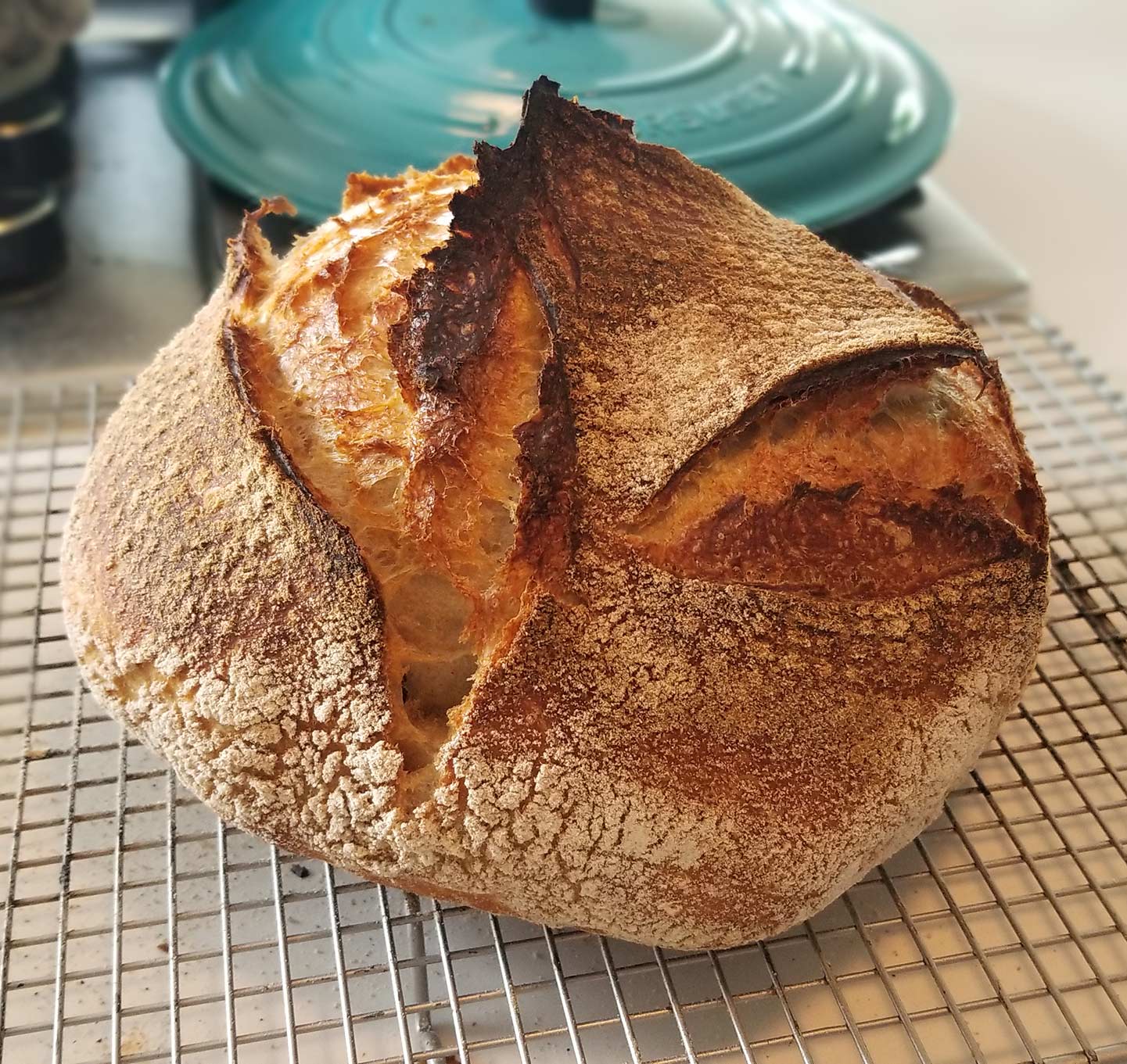 That was probably the problem. That loaf was a fluke. Bricks, hockey pucks and frankenloafs have been par for the course since then. So, I'm trying to use this post to chronicle my future breadmaking and get some advice for what I'm doing wrong ... or dedicate a thread on how exactly to screw up 1000grams of flour.
Unless otherwise noted, my recipe is the Tartine Country Loaf. I follow the recipe directly from the book ... pages 45-65 of my Tartine book are so crusty you can probably bake them into an edible loaf ;-) ... I.e., 75% hydration, 450g bread flour, 450g AP flour, 100 whole wheat flour, 25g salt that goes in with 50g water after 30min autolyse rest. My starter rises and falls predictably. I feed it once per day. My levians look great ... light, young fresh smell, easily pass the float test. My autolyse and bulk fermentation seem to go great. I fold the dough (3 or 4 turns in my deep glass vessel) every 30min for the first three hours then either lightly turn or skip turns every 30min after that.
Then disaster usually strikes when it comes to shaping as you can see from the loafs at the top. Here is what I think my problem was in the top 3 flat loafs: didn't have bread and AP flour (usually use King Arthur) so I substituted Capay Mills flour instead (Big Bug in the loafs last week and Chiddam Blanc de Mars the big flat hockey puck). I think that, plus me letting bulk fermentation run 5 or 6 hours was my downfall.
Will correct this and let you know how it goes next time. In the meantime, comments/tips/other areas to explore welcome.