Our neighbor's daughter-in-law Yumi returned from her annual trip to Japan where she lived until a few years ago, and was thoughtful and kind enough to bring me back two 1K bags of different Japanese AP flours.  I'd make a set of baguettes with her 11.5% protein flour before and they came out just dandy.
I'd once before posted Abel's 75% hydration almost all AP pain au levain as baguettes.  And I also posted my version of Abel's "Ziggy" scoring a few times.  So why not combine all three?
My prior notes on the pain au levain were that it was a very slack and extensible dough throughout the entire mixing, folding, shaping and even as it lay on the baking peel.  And that it just about shaped itself.  And that was just as true for this second bake with that formula.
I hadn't done a Ziggy for a while, and this was a learning moment for me.  Ziggy does not like slack or high hydration doughs.  As I placed the batard onto the oven peel, it, as well as the two baguettes, just settled in and started to sag in place.  More so with the batard than the baguettes.
The scoring on the baguettes was initially just fine, but as they remained on the peel for that extra minute or two while I scored Ziggy, they too decided to continue sagging and flattening to the score lines.  Scoring Ziggy, even with a ceramic knife, was a challenge as you can see.  Nothing too dishonorable, but not much to write home about either.  OTOH, the baguettes plumped up nicely and the scoring mostly decided to do what they were built to do.
I've been fortunate enough to have a fair store of differing flours in my pantry, so I am not under duress to seek out any right now, as some of you have reported being.
Conclusions: Ziggy need a stiffer dough to be effective.  Also, this dough as baguettes will recover nicely in the oven during the bake.
Yumi's flour bag.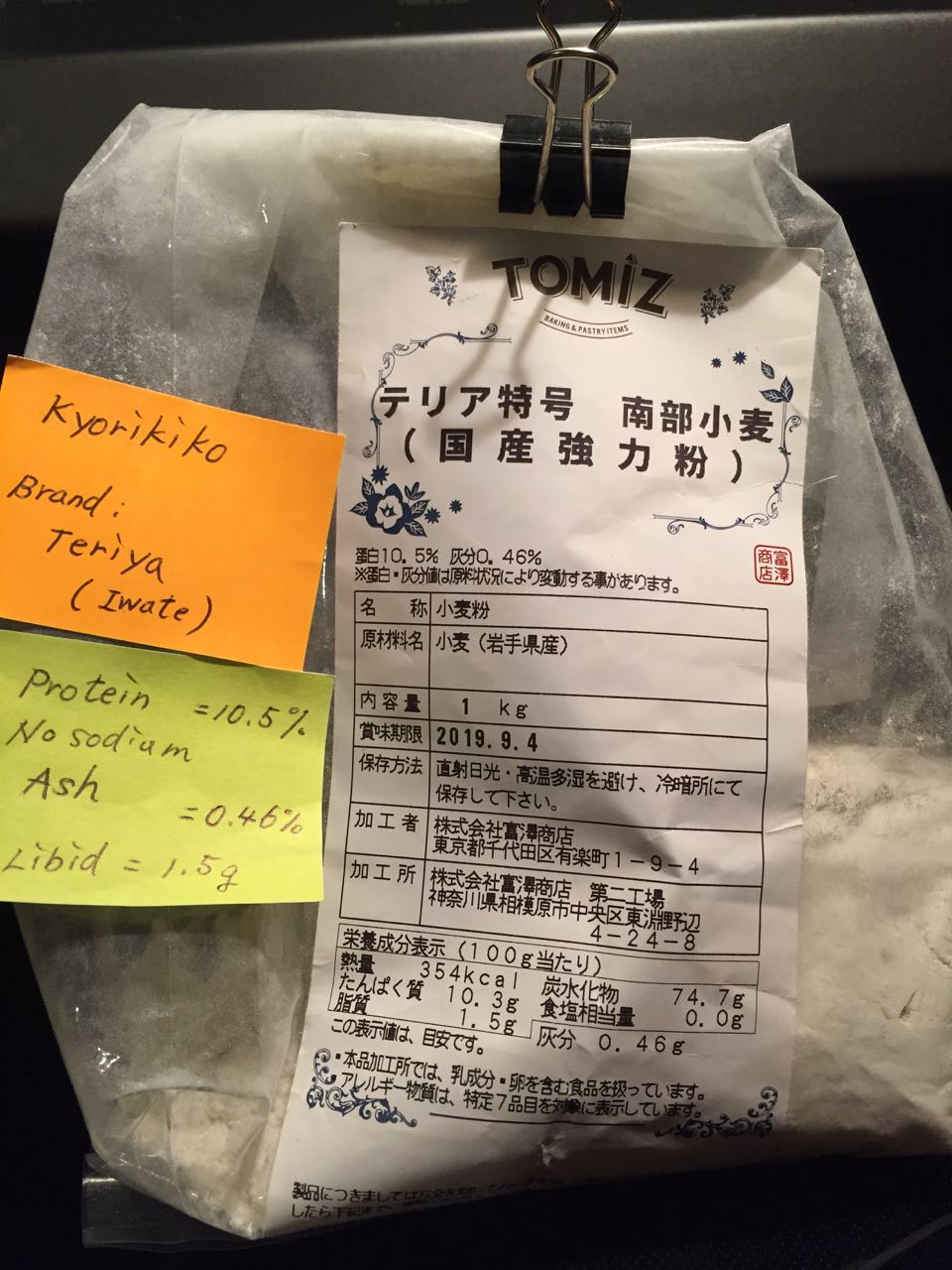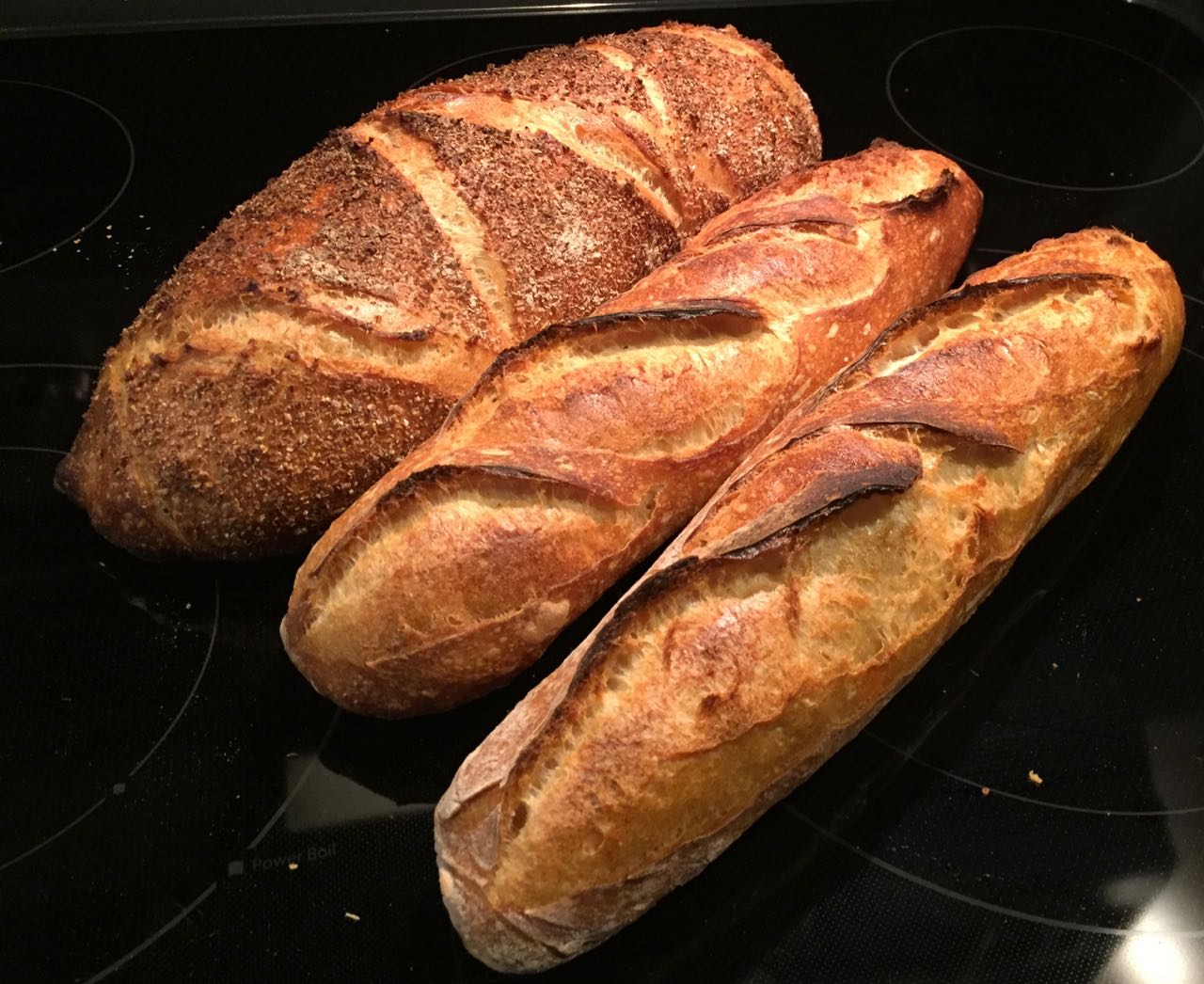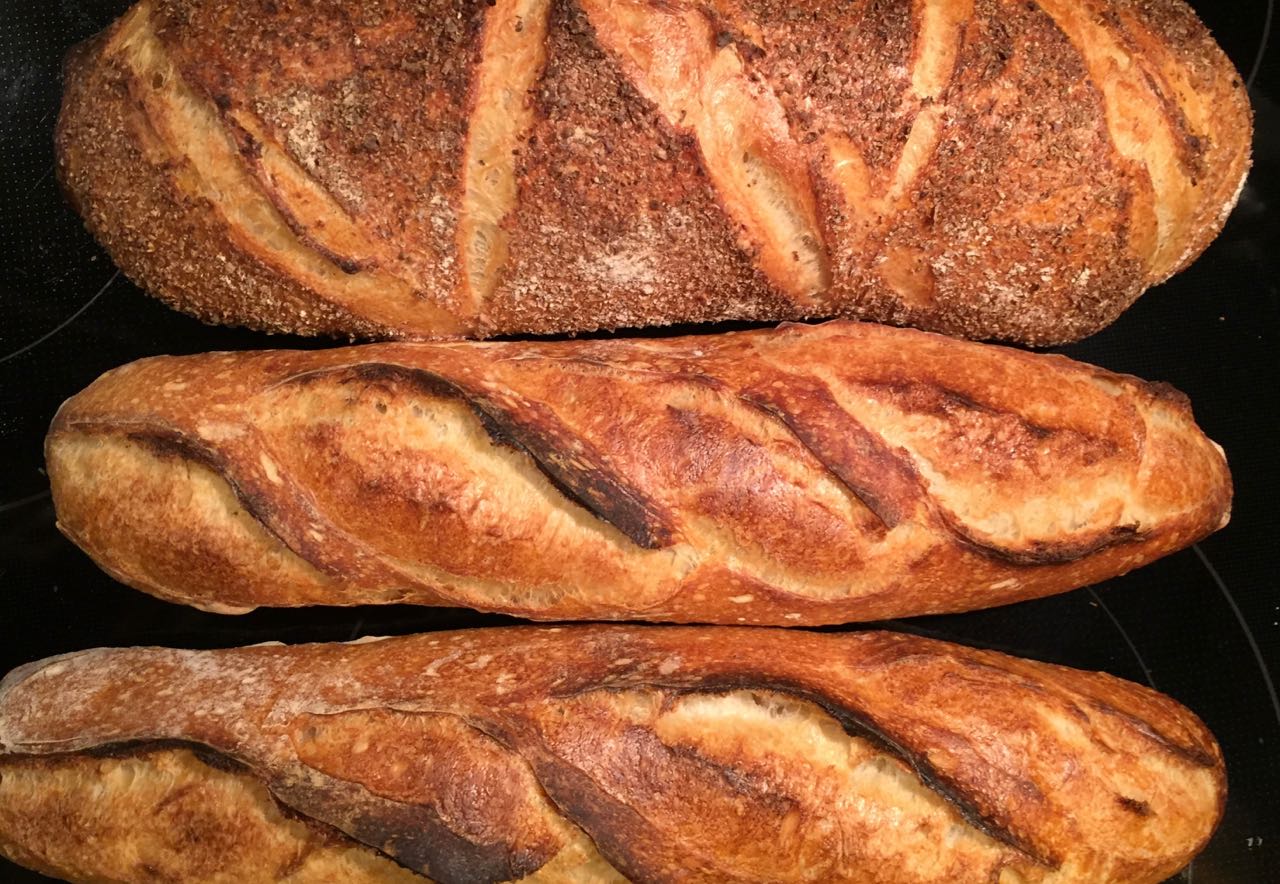 A curiosity with these.  The baguette oven spring was quite impressive from loading off the peel initially as flat.  However, the crumb hole pattern suggests that these may have been under proofed.  Following Abel's lead, bulk fermentation was two hours post-mix in my warm, 78-80dF kitchen, and the dough had significant rise.  Then had a total retard time of ~13-14 hours.  Suffcient to come to full proof after being shaped at the 10 hour mark.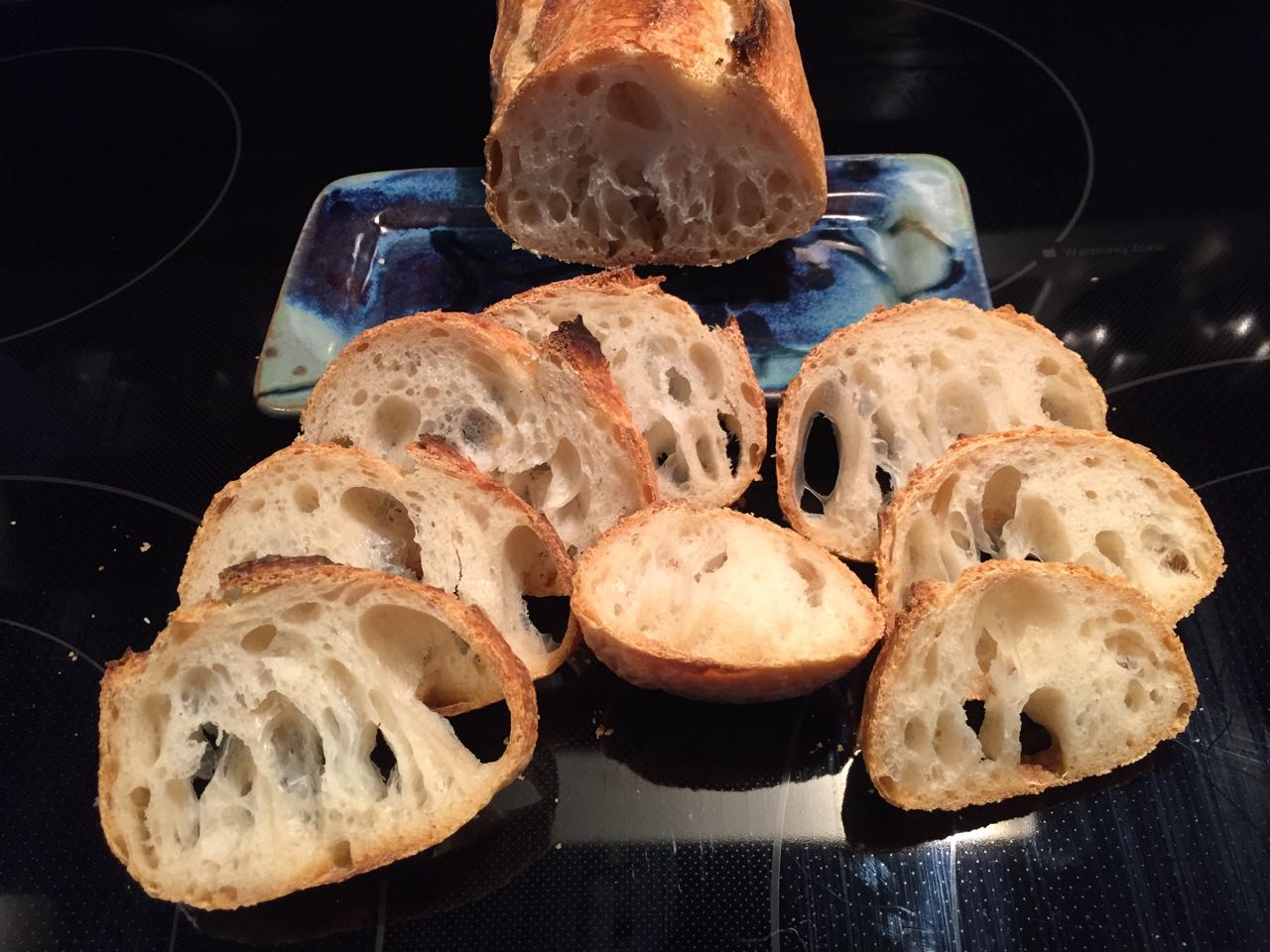 700g x 1 batard
400g x 2 baguettes/long batards