January 9, 2020 - 11:33pm
Spelt Flour is killing me here, help!
So as a part of my learning process I decided to try working with different flours as I progress, I started with white flour and found my safe zone, many thanks to you guys here and spelt flour bread was my next goal, I love spelt bread, even the plastic-wrapped, store-bought, regular yeast ones are good in mo opinion.
Up until now I added some whole spelt flour to my white flour and I loved it but I used 370g of white flour with 80g of spelt per loaf so... I tried to work with spelt alone just to see the difference and today I tried 50% each so my formula was 1-2-3, that's:
100g started (!00% hydration)
200g water
300g flour (150g white+150 whole spelt)
7g salt
2tsp honey
(My white flour has 12.1% protein and the spelt has 13%)
Same method as always, autolyse for 1 hour, mix in starter, salt and honey, 5 stretch and folds in 30 minutes intervals, I did a windowpane test and it was all good, got a nice thin membrane, very elastic, so I bulk fermented, pre-shaped, shaped, retarded in the fridge and baked in a dutch oven.
The dough was soft as a pillow, it felt like an 85% hydration to me, I tried to pre-shape it and shape it twice and it wouldn't hold any tension, 3 minutes and it was flat again, even after I did shape it and place it in a banneton overnight in the fridge, I flipped it and it turned into a pancake in seconds, I baked it with ope to get some oven spring, I got some but most of the loaf was flat and deformed, I hope you can see it here (I'll post more images later)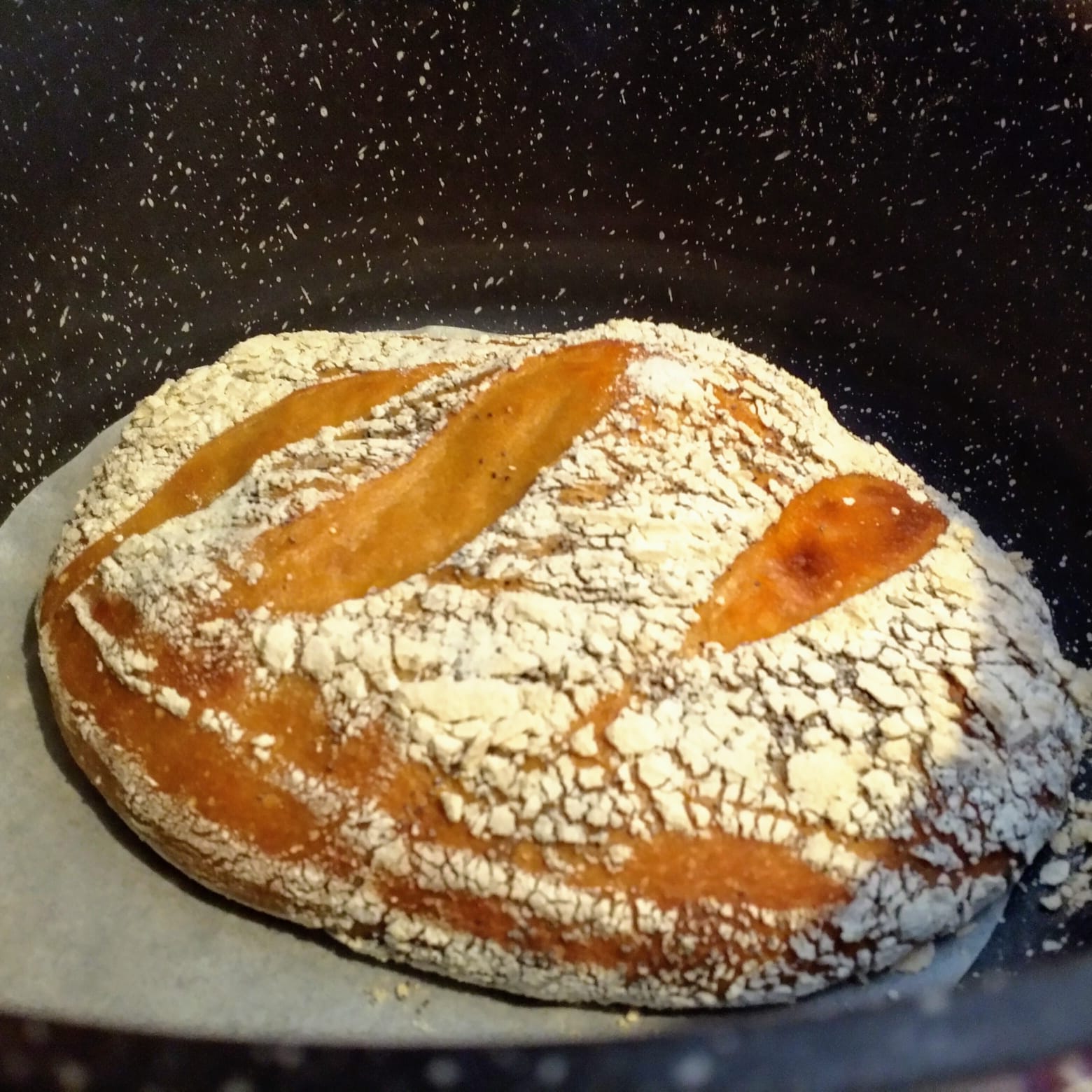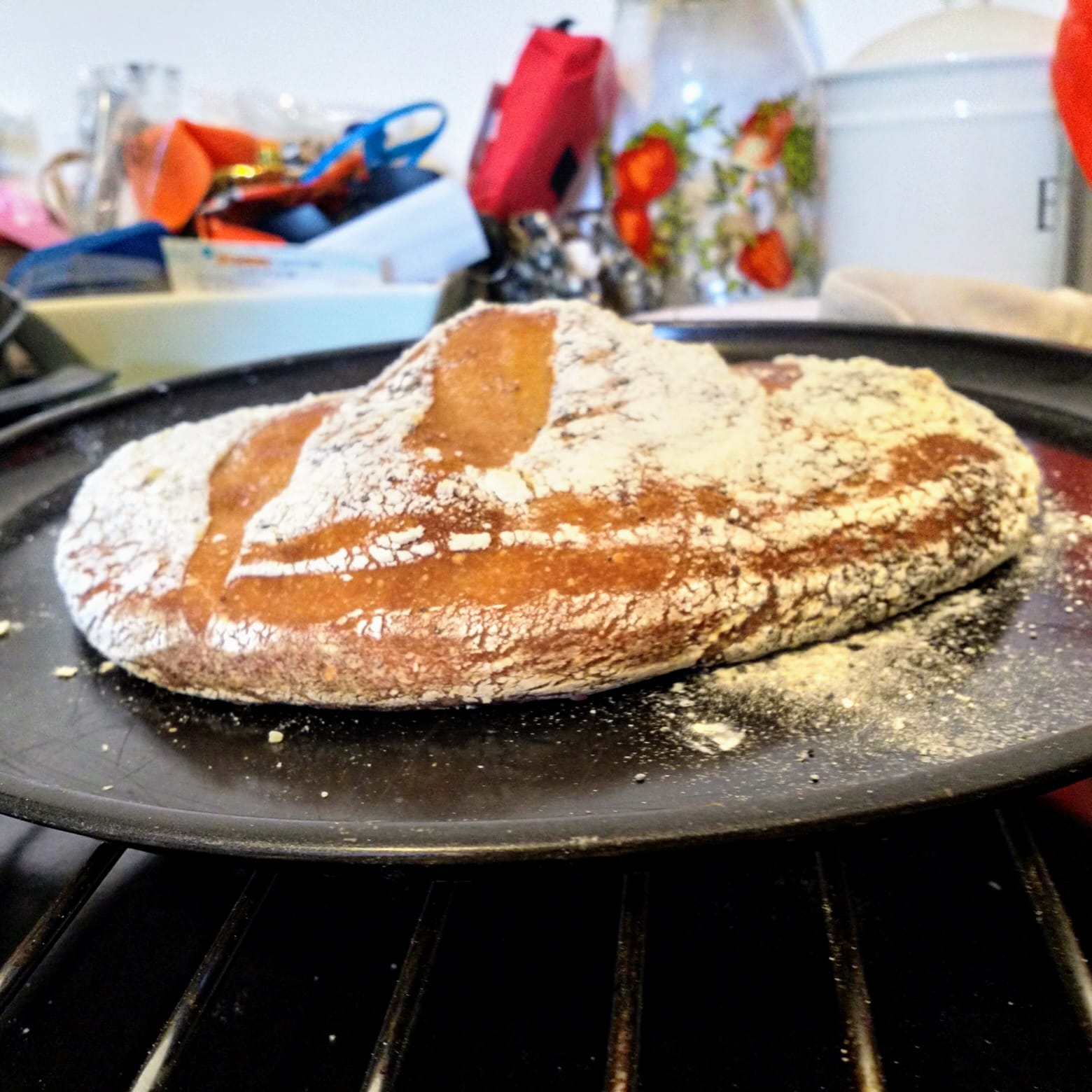 Last week I got similar results and thought my dough was under-proofed, so this time I gave it some more time so I don't know if it's still under-proofed, or maybe this one over-proofed, I'm confused,,,
So my questions are:
Do I need to lower the hydration when working with spelt?
If so, wouldn't this result in a heavier, denser bread?
Does the honey have something to do with the problem? 
Thanks and have a great weekend!