December 22, 2019 - 5:58am
Tight crumb with large holes- overproofed or underproofed?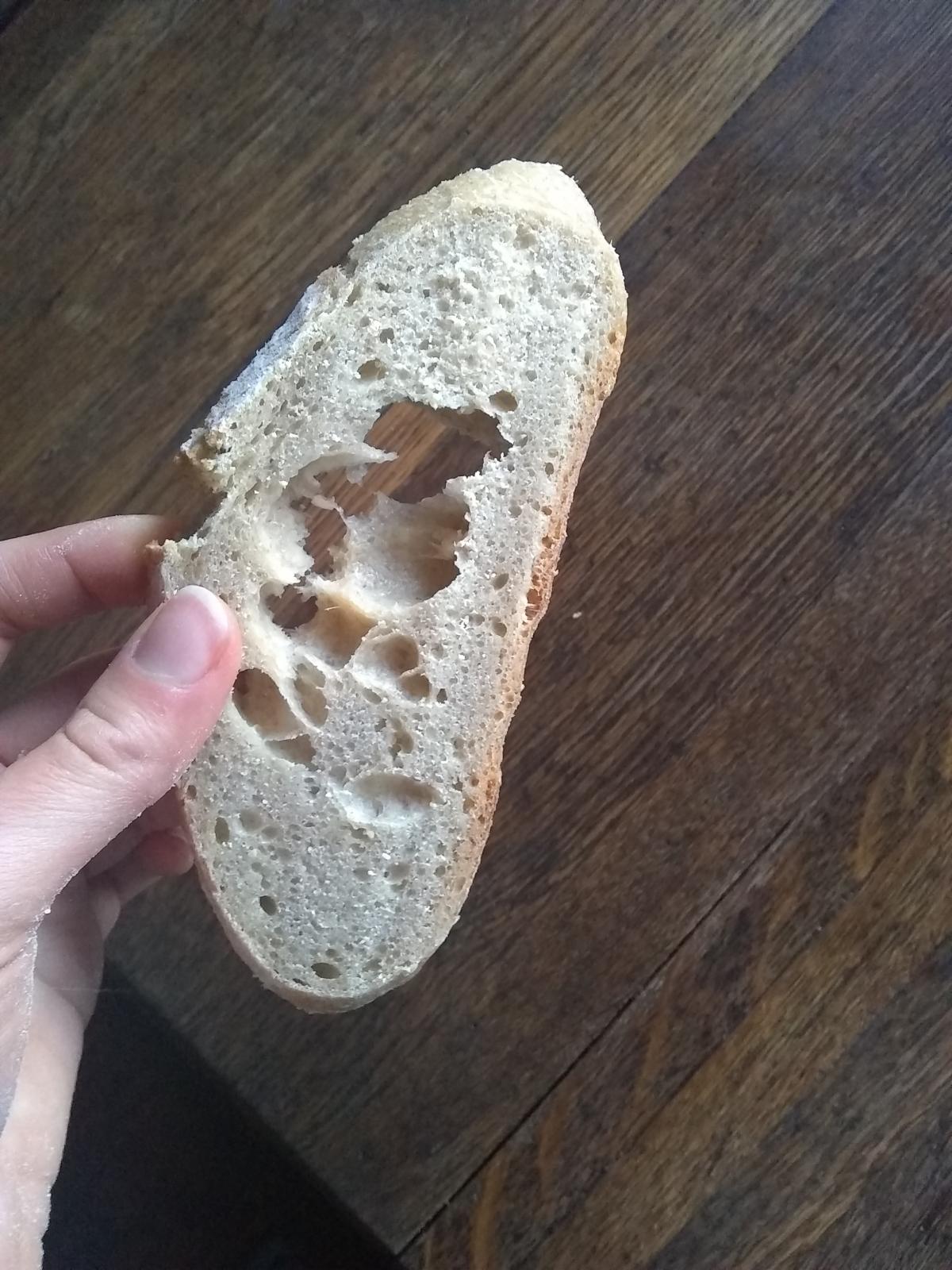 Hello,
I made a small loaf yesterday with a little under 25% whole spelt flour. It didn't rise very much at all, and it's dense with a lot of really large holes. I usually make loaves with entirely whole rye and whole spelt (except for my starter), so I was surprised that this mostly white flour loaf turned out this way. I did use a different brand of spelt flour than usual, but I doubt that's the issue.
I still have a hard time determining when a loaf has risen properly. It lrt it bulk ferment for 8 hours in an unheated house, and the final rise was only 1.5 hours. I did the poke test both times, and the indent remained in place, so perhaps it was overproofed? It just looked so small I couldn't imagine it was overproofed. I did some stretch and folds, but not very many to be honest. These were the proportions I used:
102 grams very active starter
265 grams all-purpose white flour
84 grams whole spelt
229 grams water
1.5 tsp salt
This is 15% starter, and 70% hydration. The rye spelt loaf I usually work with is 80%. 
Also, my loaves never taste sour any more. I used to get a more sour taste when I first started- I'm not sure what I'm doing differently but I love the sour taste. Sometimes I retard my spelt rye loaf for a few days and it still doesn't taste sour.
I'd appreciate any comments!