September 5, 2019 - 7:26am
No-knead sourdough bread- little rise in final proof/ little oven spring/ flying saucer shape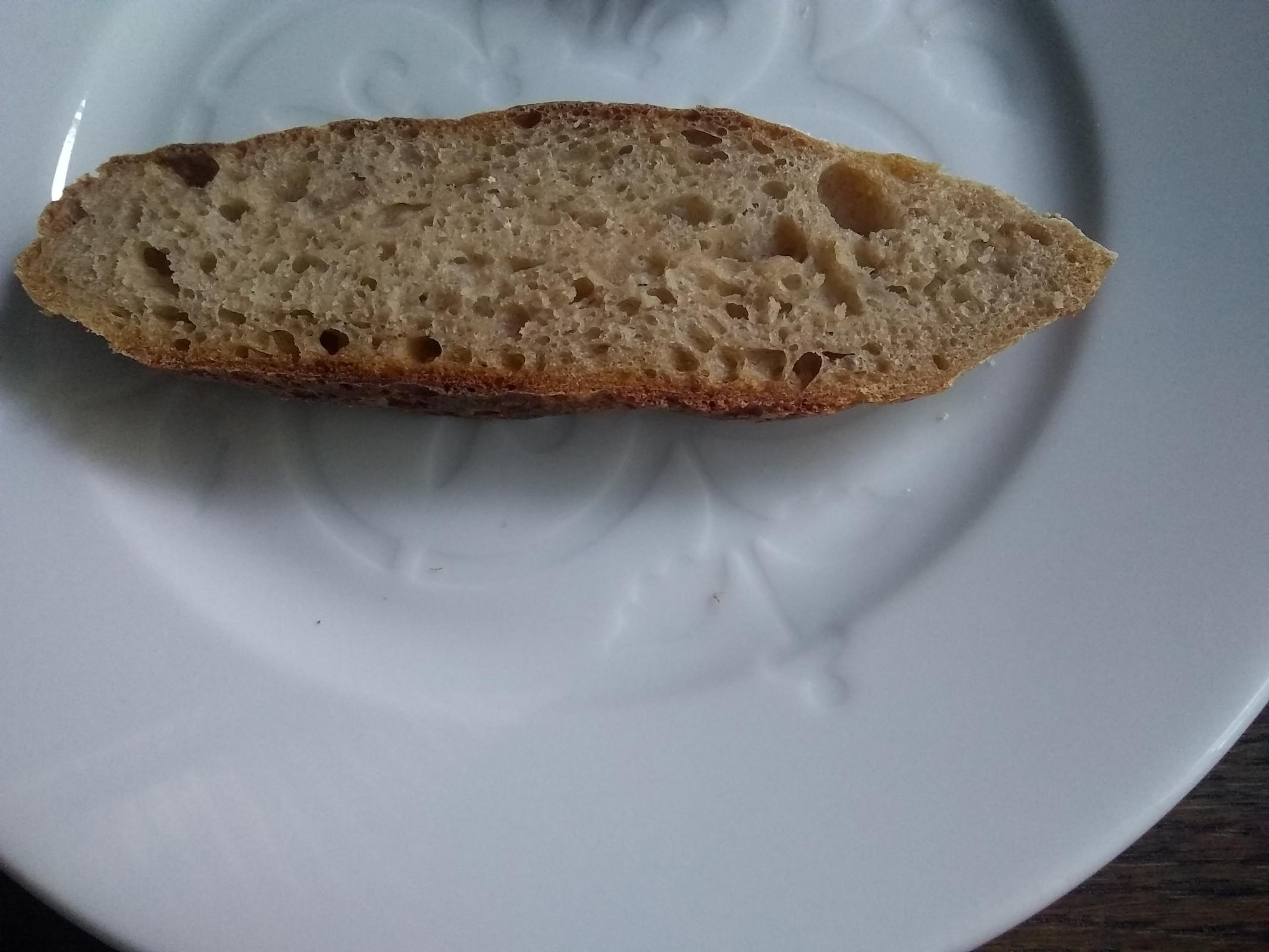 Hello!
I baked a 50% stone ground whole wheat sourdough yesterday, and it turned out flat and flying saucer shaped. I used the following:
200 g stone-ground whole wheat flour
200 g King Arthur bread flour
1.5 tsp sea salt
1/4 cup 1.5-week-old starter
300 g filtered water
I did an autolyse with the majority of the water for 4 hours. Then I mixed the starter with the remaining water and and the salt, and worked it gently into the dough, and did some stretch and folds.
It hadn't risen much after 8 hours, but once I returned home at the 19 hour mark, it had risen really well, so I was quite excited.
I did some a couple stretch and folds and place it in a loaf pan on top of my warm oven. It sat for an hour and rose very little. I then decided I'd rather do a boule, so I moved the dough to a bowl (in a parchment paper cradle). The dough was quite sticky, but what I expected from high hydration. 
I let it sit for about 40 minutes longer and still didn't see much of a rise, so I decided to just bake it. I scored it and baked it in a 4 quarts steel-clad aluminum dutch oven at 450 degrees for 30 min covered, then 15 unconvered.
The bread was shaped like a flying saucer. I let it cool for about 12 hours and ate some for breakfast. The flavor was really great, with a slight tang from the sourdough and a chewy crust. 
Any ideas why the bread didn't rise in the final proof? Is this what I should expect when using whole wheat flour, and maybe I should just get a smaller dutch oven? My starter seems very active, and I had the same flying saucer issue when using active dry yeast, so I don't think the starter is the real issue.