Open crumb but mostly around the edges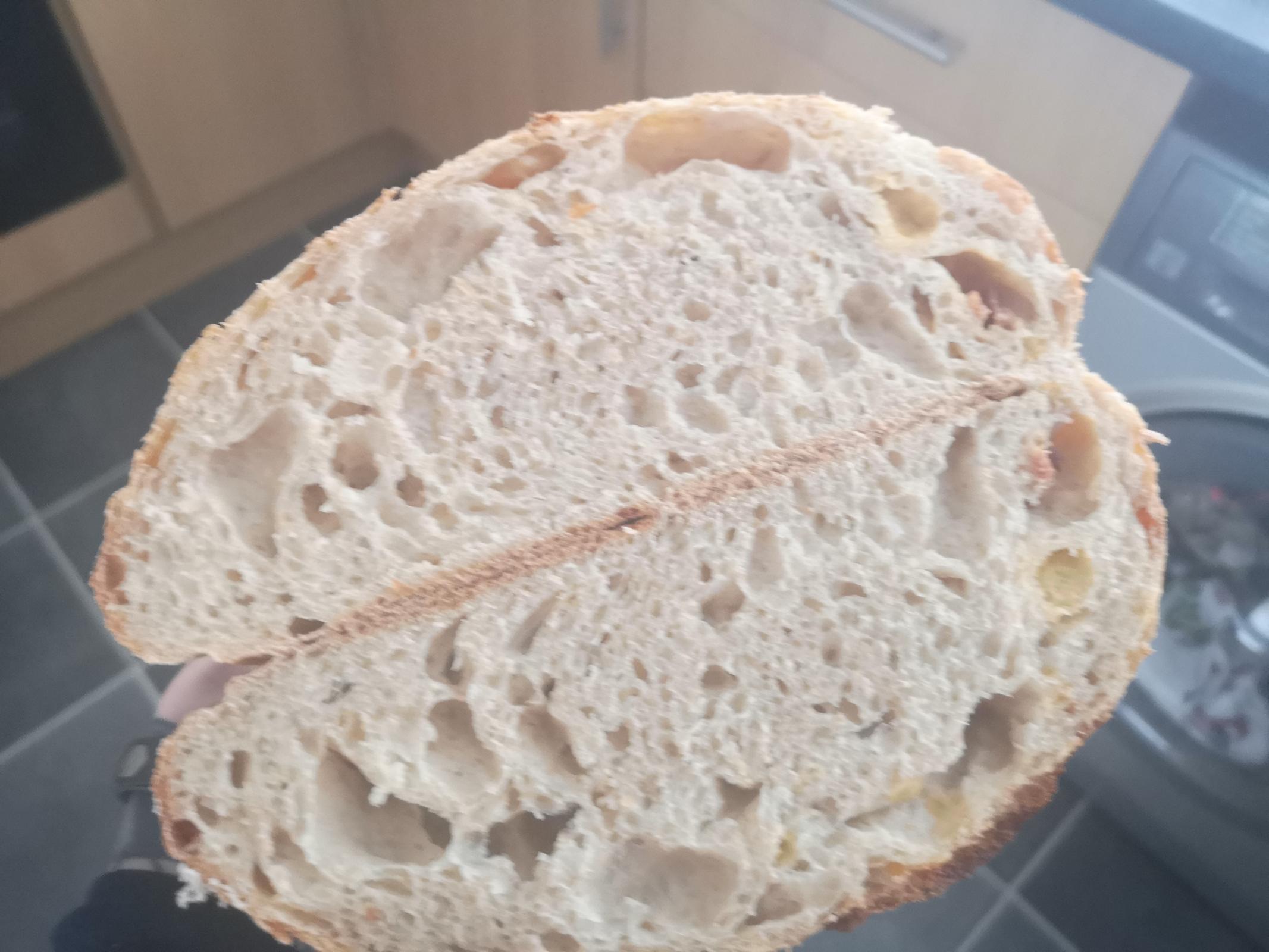 Hey!
I was wondering if anyone could help! For the most part I'm happy with my bread as It's a more open crumb than I've managed to achieve before but the larger areas seem to gather mostly around the edge, although  not entirely  is  this correct or something I should aim to avoid?
I used a mixture of bread flour and wholemeal flour with a hydration of 75 % (I think? Still learning...). I done an autolyse (I think ?): of around an hour,  mixed and then a bulkof around 4 hours, with 4 sets of stretch and folds, preshaped with a 20 minute bench rest then shaped and into the fridge for around 12 hours.  Baked straight from fridge on a tray with a bowl over the top.
Any and all comments/advice most welcome and greatly appreciated!