Bound to happen sooner or later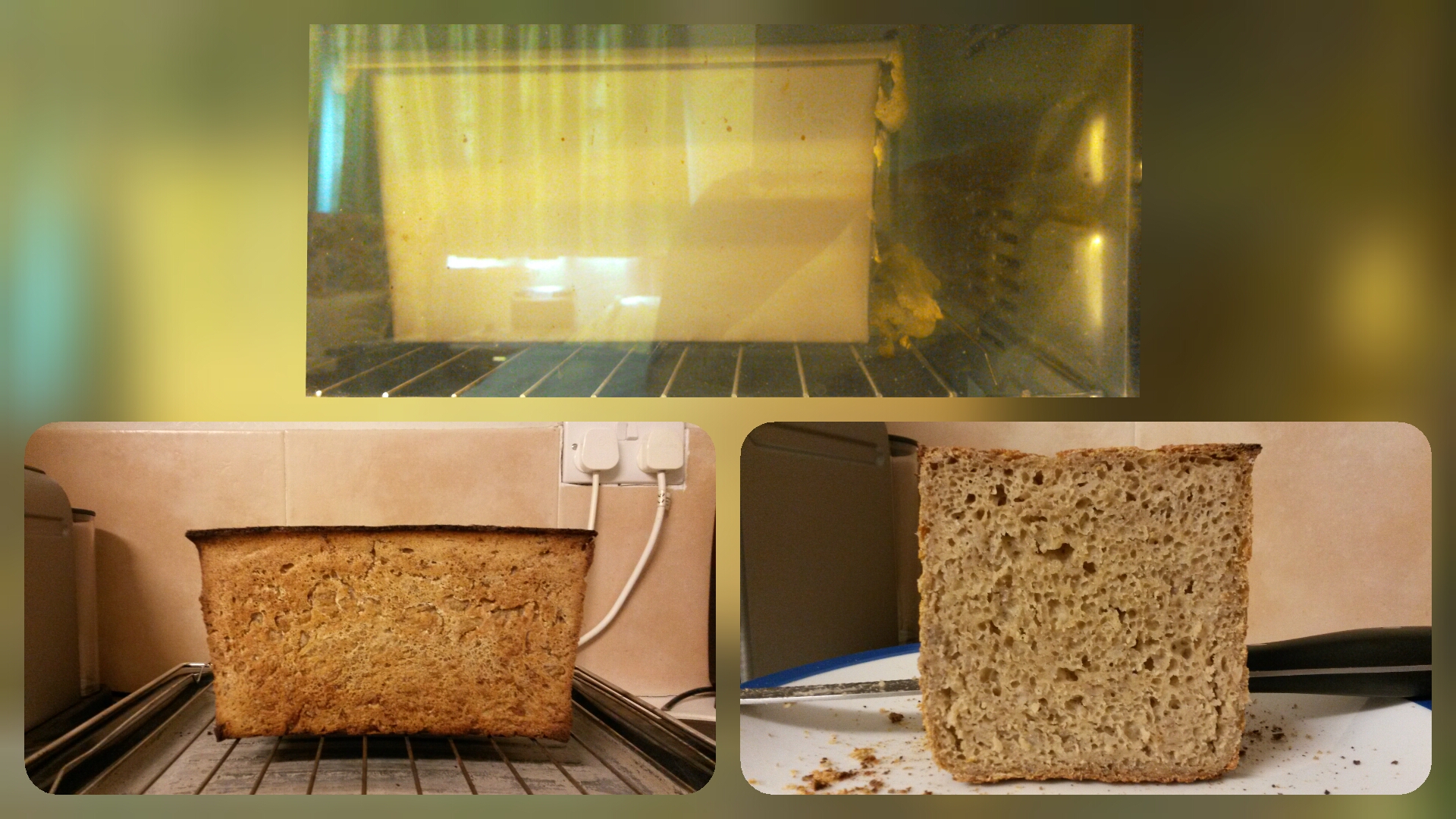 Turns out that halving Maurizio's porridge sourdough is still too much for one pullman. This one rose so well that this morning, when I went to check it after the final proof in the fridge, the dough had risen to the top and I couldn't get the lid off. So I baked it hoping it'd sort itself out in the process. A volcano erupted! Photo doesn't show the full extent of what I had to clear up. Anyway after baking it enough so I could prise the lid off, and spent a good few minutes trimming the top so I could get it out of the pan and returning it to the oven for a nice finish I think it's turned out quite good. I'll post more later after I cut into it and have a taste. 
Here is the link to the community bake. Please join in. I shall re-run the recipe as this was just a trial run substituting the flour and porridge. See you on the community bake page.