Results of % Rise during Bulk Ferment Experiment
Danny had suggested an experiment on the impact of different % increase in volume during Bulk Fermentation on the final loaf.   proposed-experiment-bf-rise I decided to try the test, though due to scheduling issues, and a few math errors, it did not go as planned.  If you want the short answer,  I did not see any material difference.  My wife said they all tasted the same.
I normally use home milled winter white wheat, but went with KA BF and KA WWW because that is more readily available.  My final loaf ended up with 337 grams levian ( due to  a math error ) at 125% hydration,  500 grams of KABF and 100 grams of KAWWW in the final loaf with 14 grams of salt.  The flour in the levian was a bit more than 20 % whole wheat.  The loaf was 69% hydration
I mixed in my Ankarsrum for about 10 minutes, and it had a window pane- though not a great one, then divided into 3 421 grams dough balls.  I put one in a containter, and got it as flat as possible, then made a mark on a piece of tape on the container, then removed the dough, and filled with water to that mark - which weighed 300 grams.   I then filled the 3 containers with 390, 480, and 600 grams,  if may math was right,  I had marks for 30% 60% and 100% increase in volume.   I then poured out the water, put in each of the dough balls, and put into a proofer at  76 F.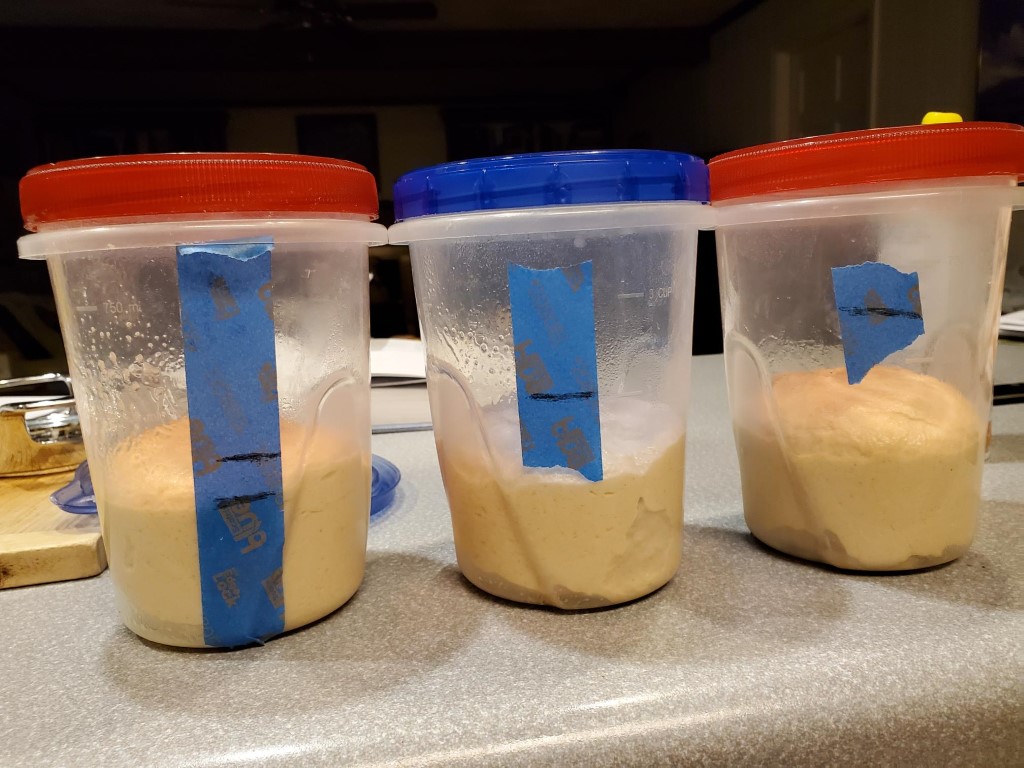 I then checked on them ,  and took them out one by one.  As Mini pointed out in the earlier thread, there is a bit  of judgment - since the dough rises a little higher in the center of the container.  The first one was ready at 2 hours, the next 2 1/2 and the final one about 3 1/4 hours.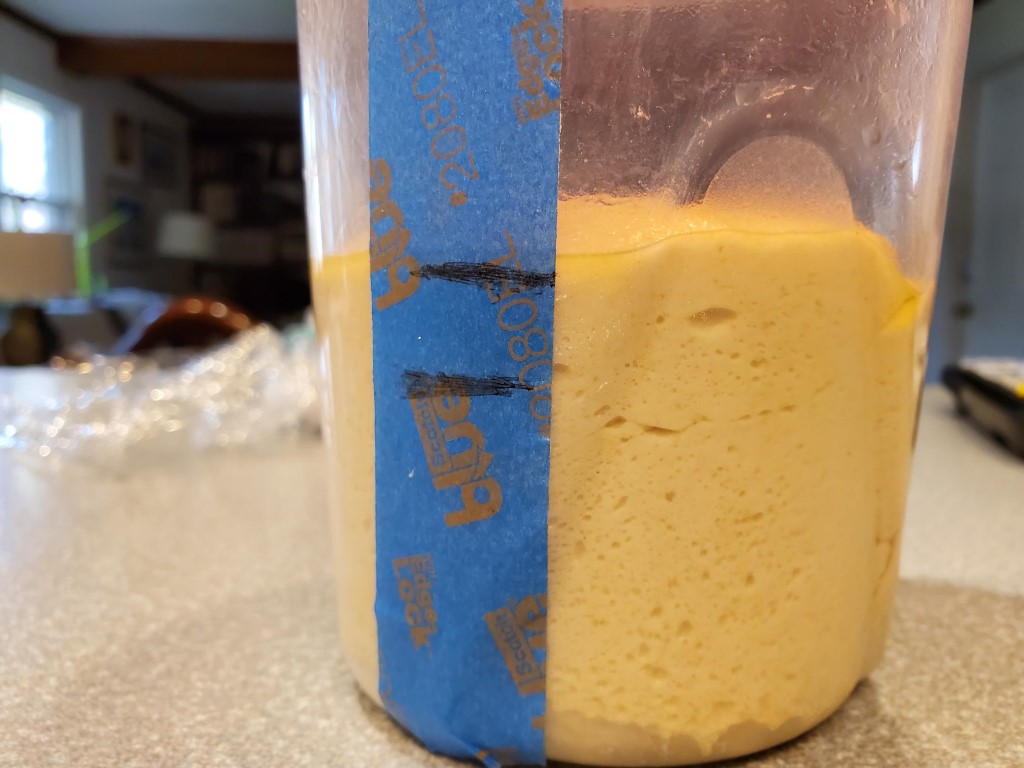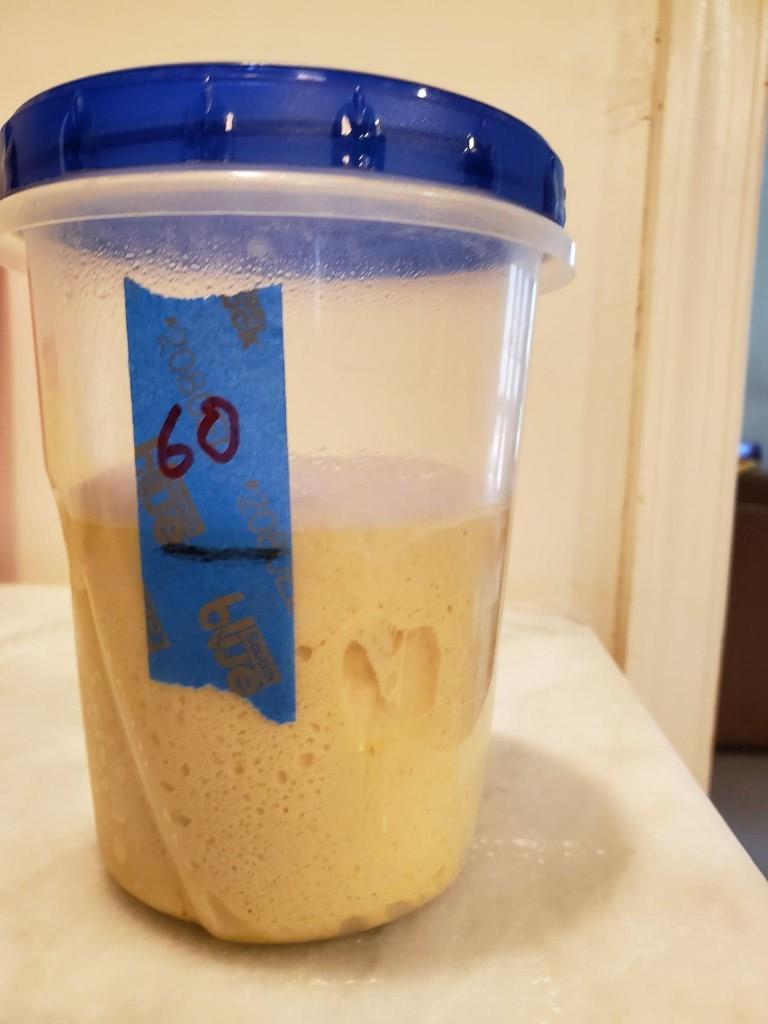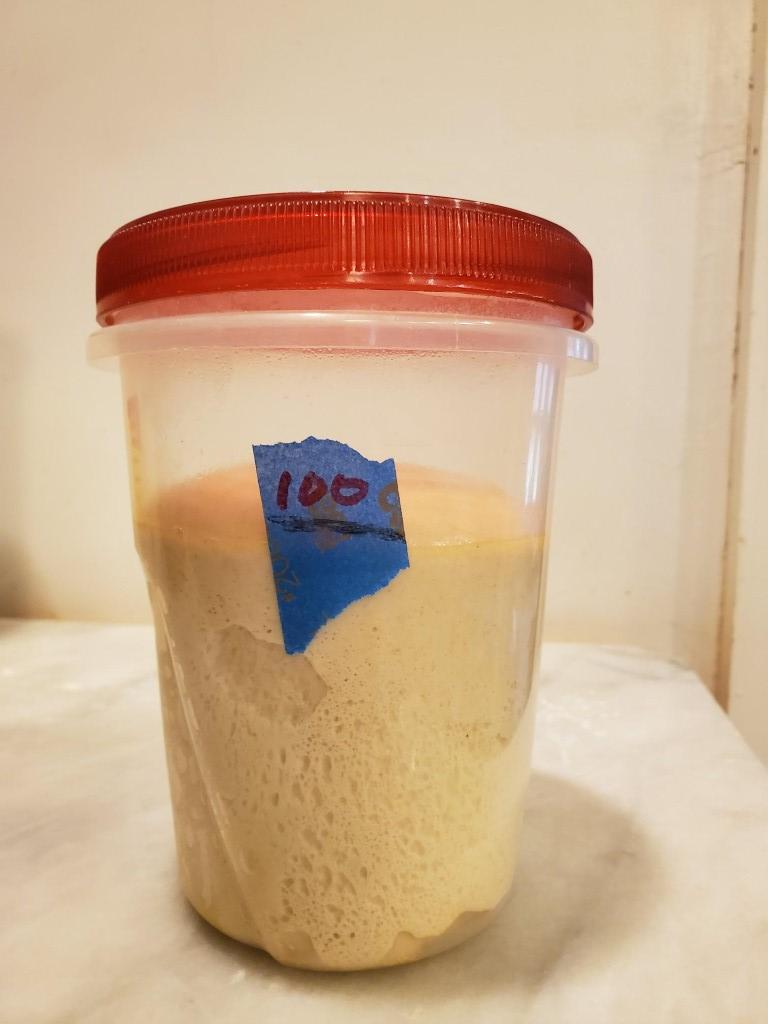 Since I was concerned about the impacts of shaping and scoring, I tried to do every one the same.  I used the Martin Philip method of shaping batards in the Hamelman video   Hamelman Shaping video   I didn't do a preshape, just dumped it out, waited a minute or two, and followed the same routine more or less for each one.  As soon as the loaf was shaped, it went into a couche, and into a refrigerator.  I had hoped to let them proof overnight, but scheduling did not permit, so about 4 hours later, I checked the internal temp of each ,  and they were uniform at 41 degrees,  so I put them in an oven at 90 degrees for 10 to fifteen minutes to get them a little more proofed  ( it is usually extremely hard for me to judge that,  and this case was tougher since I never work with bread flour).  
All three went into the oven at the same time seam side up ,  to avoid any differences from scoring.
.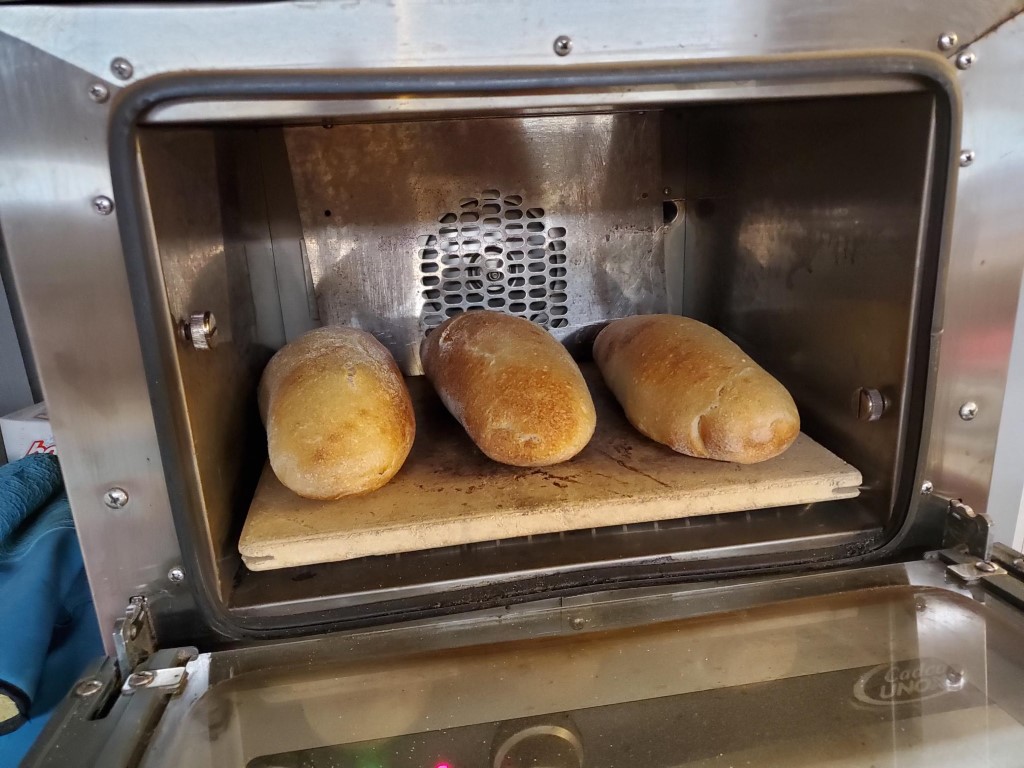 And all came out -      the same -  the one in the middle was 60 % rise in BF, though it was a little shorter than the other two , that could be due to shaping, or the transfer from the couche to the peel.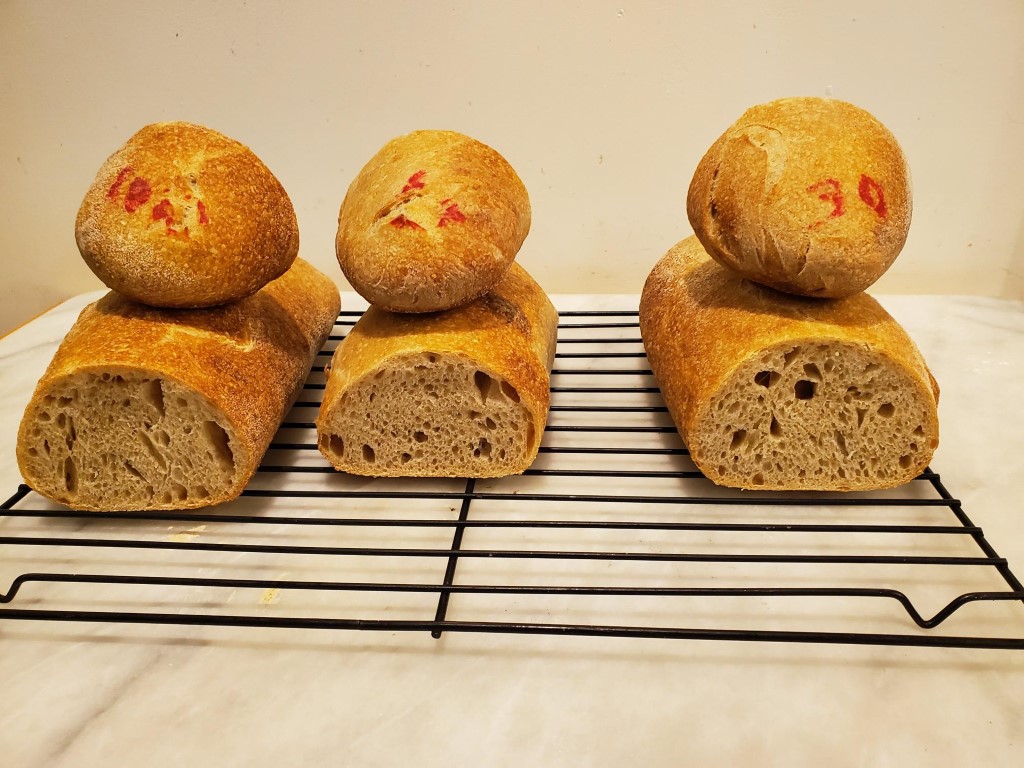 It may be hard to see, but from left to right,  100%,  60%,  30%  -  and  thanks for the suggestion of a permanent marker, I never would have kept them straight.    I wonder if they were a little overproofed,  I did not see much sign of splitting at the seams, but they did have a fair amount of oven spring, so maybe not.