Trouble with tartine semolina
Hi Everyone..
I'm trying to finally get back into more baking. Today I'm making the Tartine Semolina Sesame Fennel recipe. I don't find I'm getting any elasticity in the dough. I'm about two hour's into bulk and when I try to stretch and fold I'm getting the dough tearing. My starter is good as I'm also making a basic Tartine loaf and that's going well. But not so much with this loaf. It's 350 to 150 - durum semolina to bread flour with 80% water and about 15% sesame/fennel by weight. And I have it in a proffer at 80 degrees. Anyone make this and have the same issue? I've seen successful bakes on the site of this recipe, but no one seems to have had a problem that I can find - let alone a solution. It doesn't call for much kneading/mixing so I'm hoping with time I'll get proper gluten development. All comments appreciated. Thanks, frank!
In this first picture you can see how the skin tears as I try to stretch it..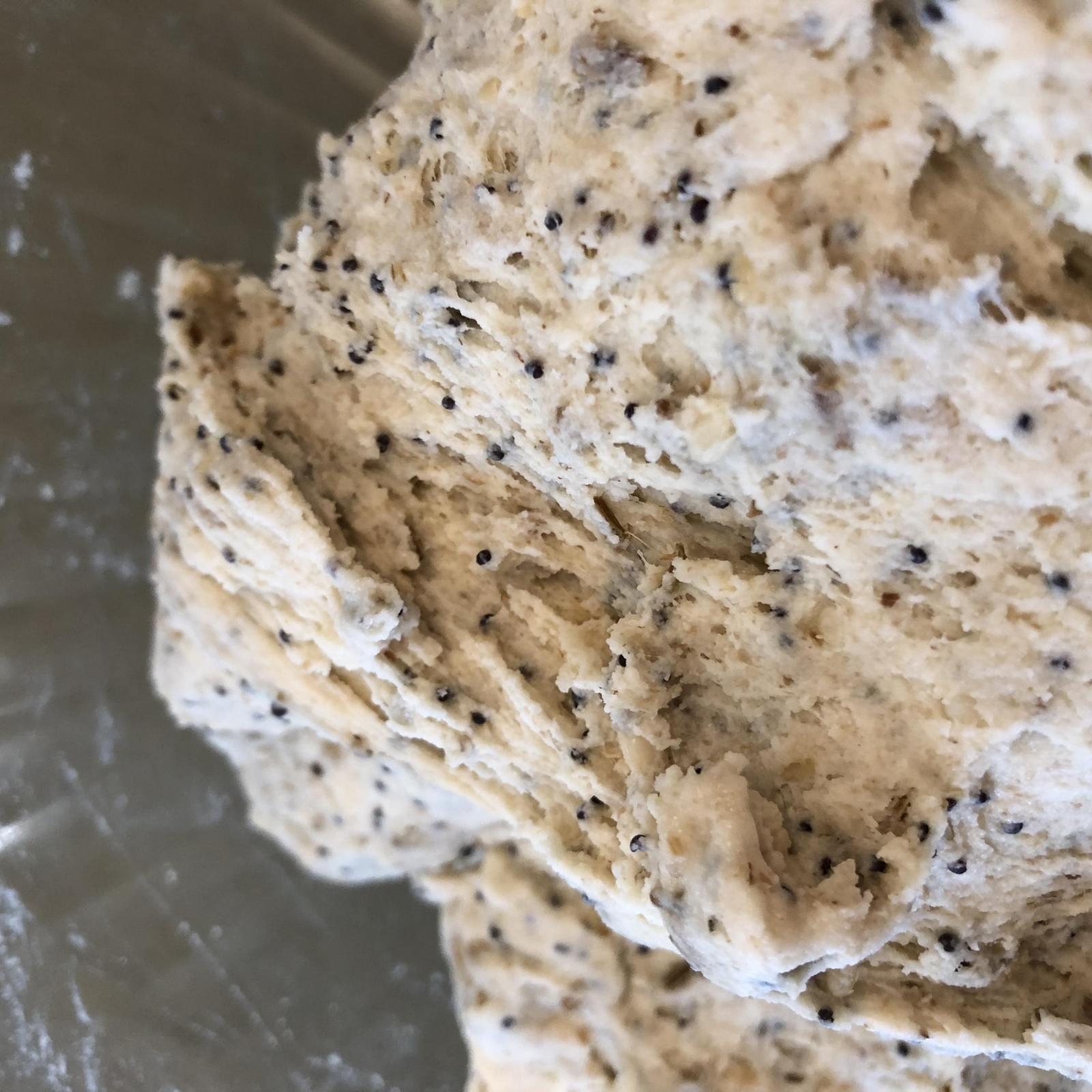 In this one you can see that I tore a peace while trying to (gently) stretch ..