February 6, 2019 - 1:42pm
Slap & Fold @ 128% hydration
While baking Hamelman's Five-Grain Levain for the Community Bake, I mis-read the water weight from the wrong column and added 284g of water too much. This brought the total hydration, including the soaker, to 128.6%. My gross error spawned a YouTube video that has taught me things and hopefully others will also benefit.
The 8 minute video may be viewed HERE.
For those interested in the Five-Grain Levain bread, this lengthy post contains loads of information.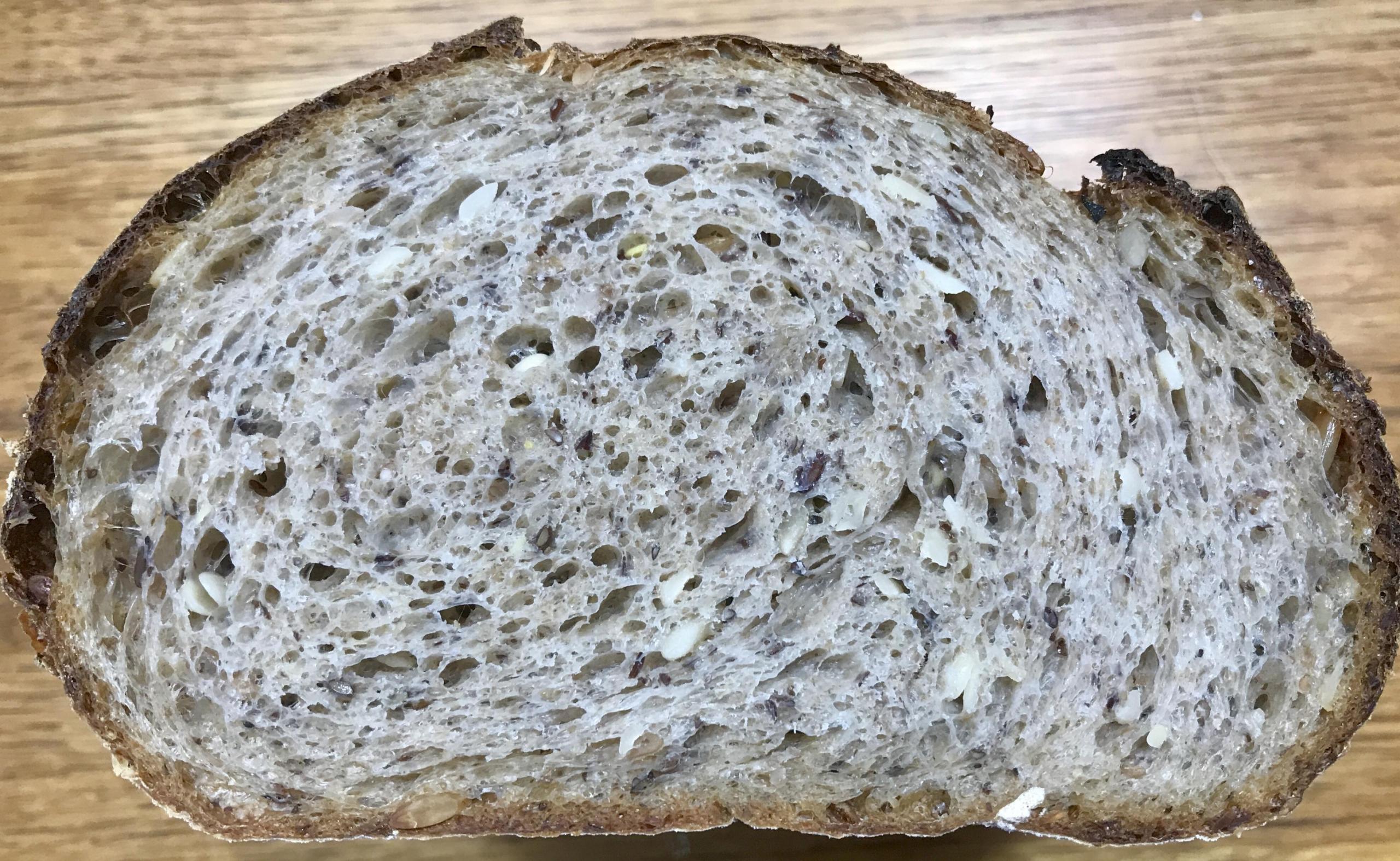 Dan