October 13, 2018 - 2:00pm
I've come to the conclusion...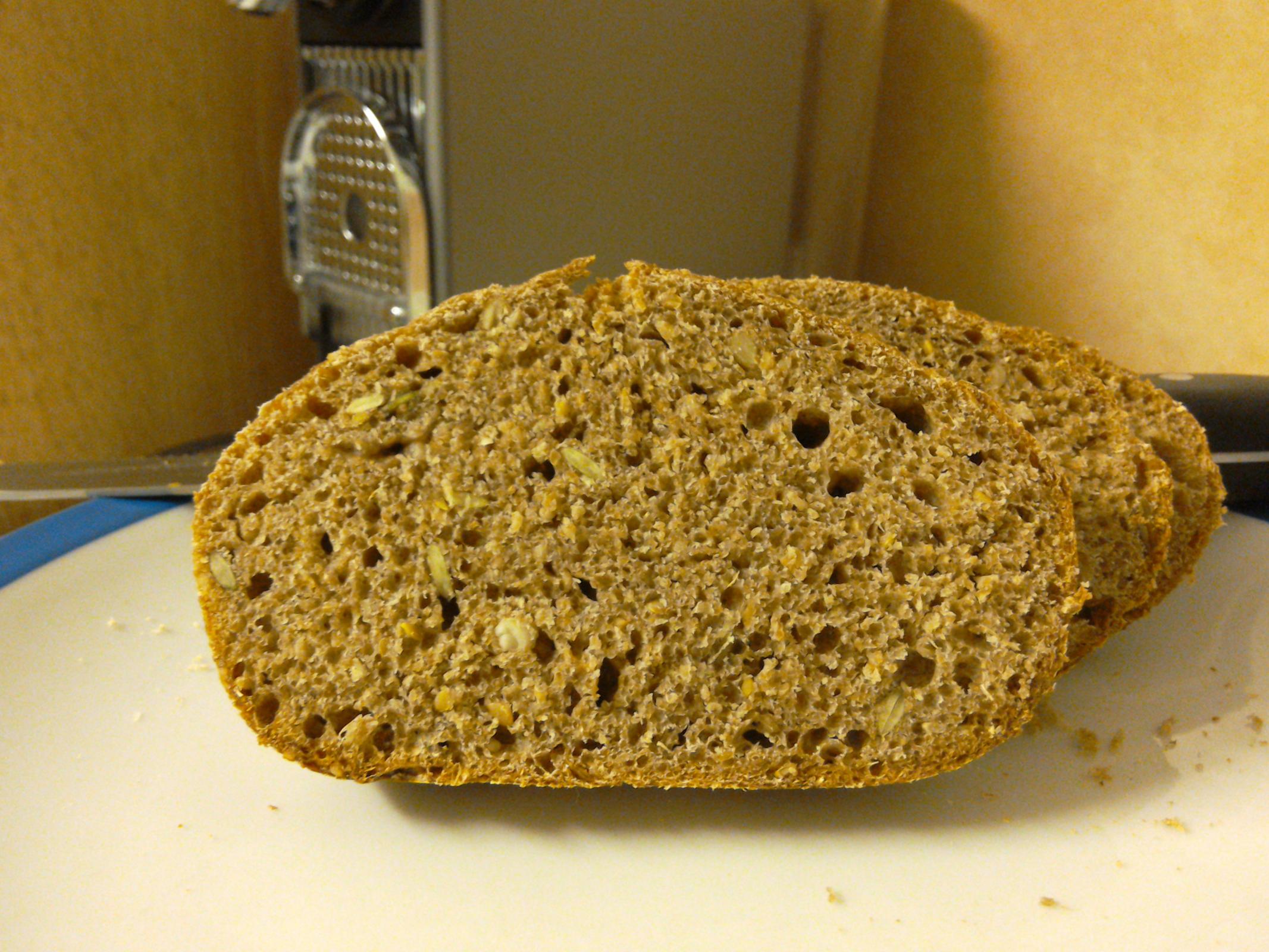 That with 100% spelt sourdough bread one should...
1: go high hydration.
2: low inoculation with a long ferment.
3: forget perfect shaping with an open crumb and a freestanding loaf but rather take the ferment to the outer limits and make it a pan loaf. 100% whole spelt will never give a crumb like bread flour will and at high hydration it'll struggle for height. For great taste the ferment should be adventurous. Don't stick to the, for arguments sake, 30% risen at the bulk ferment stage. Go beyond like "breaking the mould" (as it were) and building the strength back up with the folds and shaping. As if you've over proofed so you're reshaping the dough. 
Don't think of it as over fermented but rather over proofed! Over fermented and all is over. But over proofed and it can be reshaped! So it'll feel week after the first 6 hours and two hours after adding the seeds but with the folds you'll feel the strength build back up again. 
My latest throw together bread: 
400g whole spelt flour
300g water
8g salt
40g whole rye starter @ 70% hydration
Mixed seeds... Sunflower, Pumpkin, Flaxseed and Sesame
1: 12pm mix the dough
2: 6pm add the mixed seeds and fold a few times to build dough strength and disperse seeds
3: 8pm fold a few times and shape into loaf
4: 9pm bake
The dough after each rest does feel like the gluten is very weak but the folds do build up the strength. So wet your hands and carefully fold the dough going round the bowl till it's stronger. It'll knock the air out but not to worry. 
Within ten minutes of this dough in the oven I got the most amazing aroma. What's more this bread was completely no fuss! It's not what you'd call artisanal as a boule with an ear but this one small loaf smells like a bakery with a dozen loaves in the oven.