September 19, 2018 - 10:17pm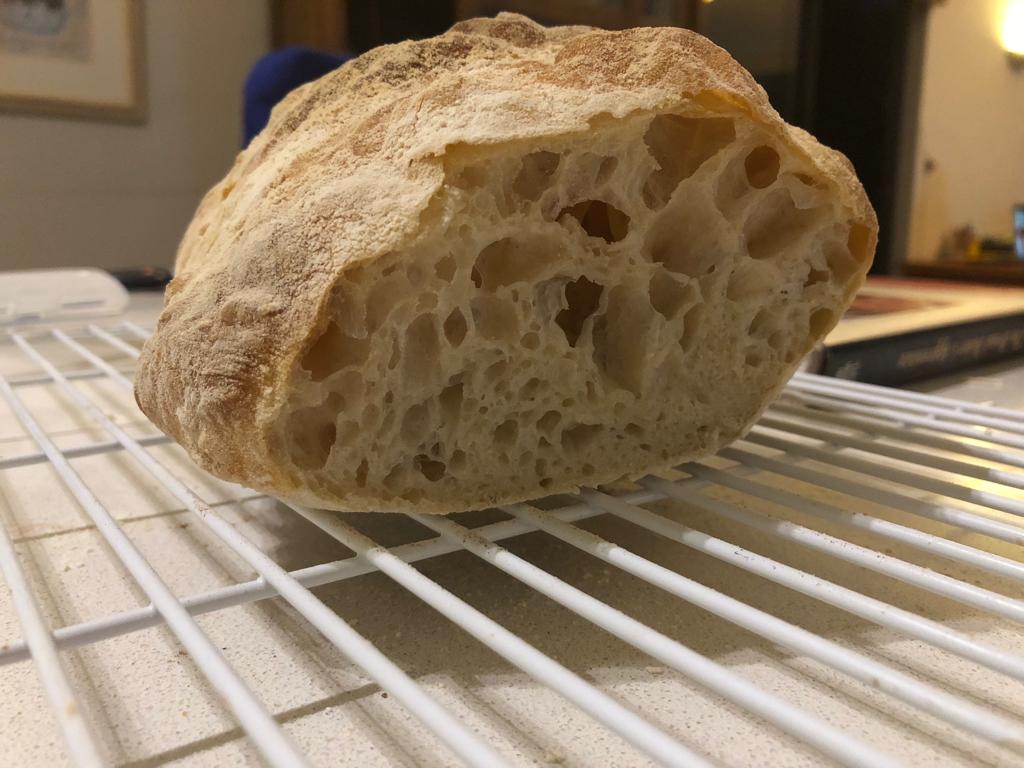 Hello bakers
This is my first loaf with my new (about 10 days old) starter). I have a ton of questions about it. 
1. The crumb was super open, and it all tasted good, but it had a slightly wet, tacky feel. Not dense at all though. Is this fool's crumb? Underproofed? 
2. Am I correct in my understanding that this was an 80% hydration dough, if made as follows:
900g flour + 700 g warm water. 20 minute autolyse. 
Mixed in 200g starter and worked in 20 g salt
My starter was cultivated at 1:3:3 starter:water:flour. So my thinking is it was roughly 100g flour and 100g water, thus taking the dough percentages to flour 1 kg / 100%, water 800g / 80% , salt 0.02% and starter 20%. (is my reasoning correct?)
I did frequent stretch-and-folds through the morning (at roughly 30-40 min intervals), and then left it for longer in the afternoon.
3. I was a bit in love with the billowing, airy dough, and great windowpane developed from stretch and folding and time on countertop. But by the afternoon I was quite nervous to overproof it. I am suspecting my error was that I underproofed after shaping, but I was also scared it wouldn't hold any shape - as it seemed more like a ciabatta dough. 

Any suggestions/comments/advice please?