what went wrong with my spelt/rye loaf?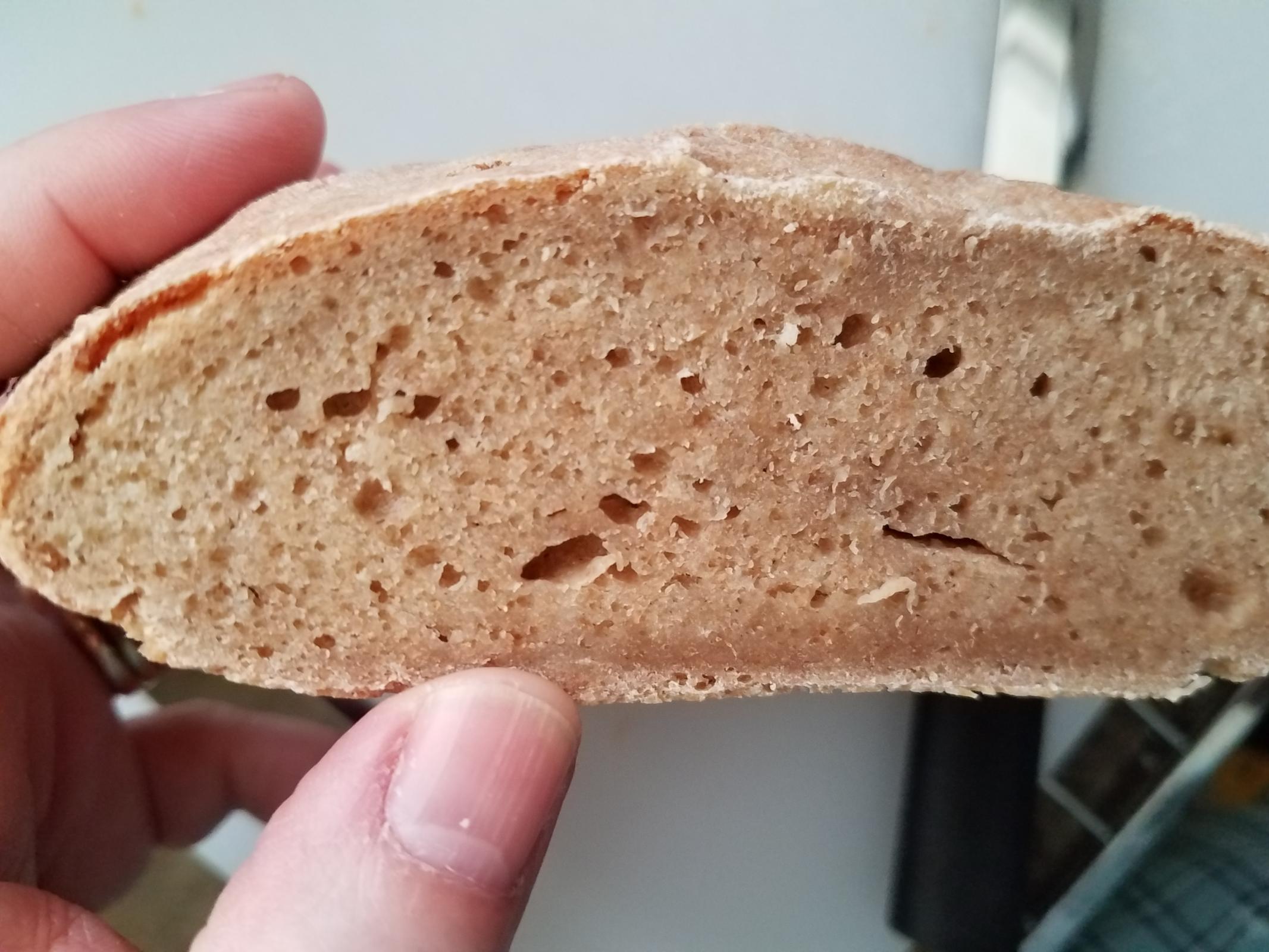 i landed on this one loaf recipe because i liked the ingredients, but i didn't read it through, just started on it.  i used exactly half of these ingredients
2½ cups all-purpose flour  (i replaced this with white spelt)
1½ cup rye flour
1¼ teaspoons baking soda
1½ teaspoons kosher salt
2 cups buttermilk
and started to follow the directions -
"In a large bowl, whisk together the flours, baking soda and salt. Make a well in the center and pour in the buttermilk. Using a wooden spoon, stir the buttermilk into the flour mixture until a dough develops."
and therein, i suspect, lies the rub.  i have no idea as a starting baker just how to develop a soda bread dough.  was it supposed to be kneaded until smooth?  i didn't knead it for long, having not a clue at what point i might consider the dough developed.  i would guess i wasn't even close.
  or perhaps the loaf was simply undercooked?  i fully pre-heated the oven as per the thermometer, and the inside loaf temp was 191 and i put it in for a couple more minutes after that.  it didn't sound hollow - more like it was stuffed with dough (not that i'm sure if soda bread should sound hollow).
but like i said, i haven't a clue about soda bread.  i've not only never made it - i've never seen it made and i've never eaten it.  i only chose it because i wanted to try a loaf made with some rye and buttermilk with no sweeteners and not a huge amount of sodium.
the inside has a tight, dense almost puddingy texture - although the edges are tasty.  
so, any suggestions or thoughts beyond not starting a recipe i have no frame of reference for without more experience?