Soda Bread, quick, easy and underrated ......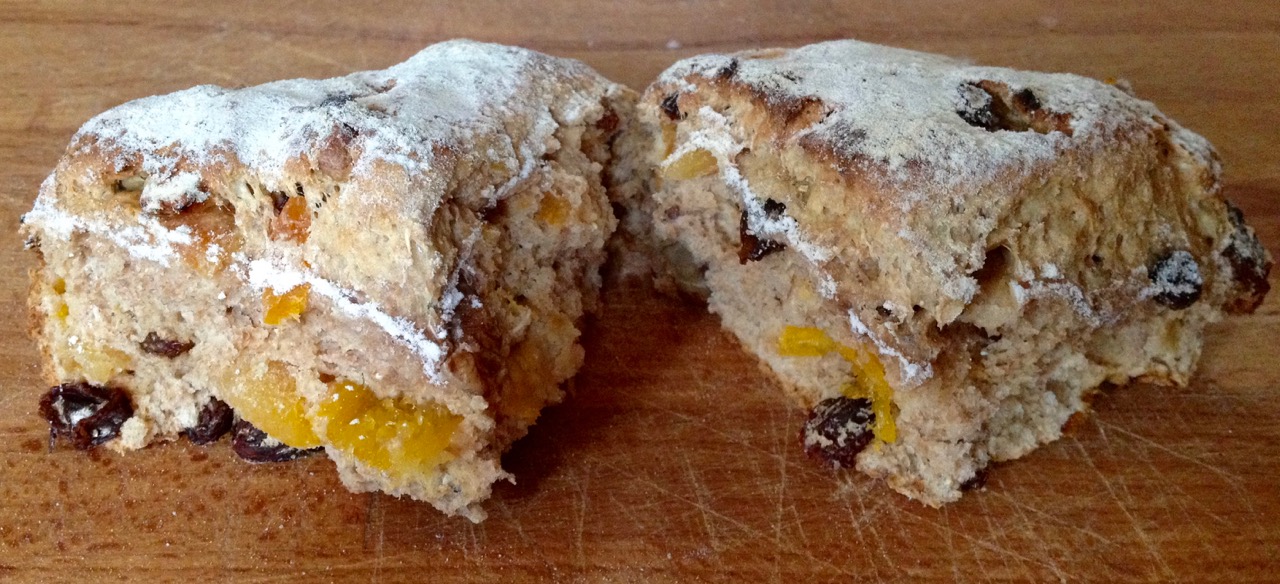 I think that Soda bread is often overlooked, considered the poor relation, not 'proper' bread.  It is so easy to make and perfect for when you want fresh bread but don't have the time or inclination to spend hours in advance preparing and baking!  We often have Soda bread for breakfast but it can so easily be modified and flavoured to suit the time of day........ plain.....sweet......savoury etc.
My basic recipe is the standard base that I use for all versions.  It is just the right amount for 2 people to eat in one sitting :)
Put a baking stone or sheet into the oven and pre heat oven to 230c 
Check you have all the ingredients to hand and ready to work with, once you have added the buttermilk to the dry mix,  time is of the essence!  Be quick and efficient with the mixing and shaping and get the dough into the oven as soon as possible.
200g Wholemeal flour (I like a mix of 100g extra course wholemeal and 100g wholemeal Spelt)
160g Buttermilk ................. (can go to about 180g if buttermilk is a bit 'thick') Note: you can use 150g whole milk and 10g lemon juice as an alternative)
1 teaspoon Baking powder ................. 
4g salt
NOTE: I HAVE ALTERED THE ABOVE INGREDIENTS BASE ON RESULTS OVER THE LAST FEW MONTHS :)  (8th Dec 2018)
Mix the dry ingredients in a large bowl then when the oven is ready add the buttermilk to the dry ingredients and mix thoroughly by hand until you have a nice integrated ball of slightly sticky dough (don't take more than a minute or so as the baking powder will have started to react).
Flatten the ball into a round about 3 cm thick (I do this on a sheet of baking parchment on a lipless tray to make it easier to place in the oven) , lightly dust with flour and then press a cross through almost to the base but not quite (use a bread scraper or spatula).  Bake in the oven for 20 mins or so then remove and test that it is fully cooked either by tapping the base and hearing a hollow sound or probe with a digital thermometer and if above 95c then good to go!
To the above you can add anything that takes your fancy really.......
Basic 'plain' version....
This one is Apricot, Sultana and walnut (about a handful of each) ...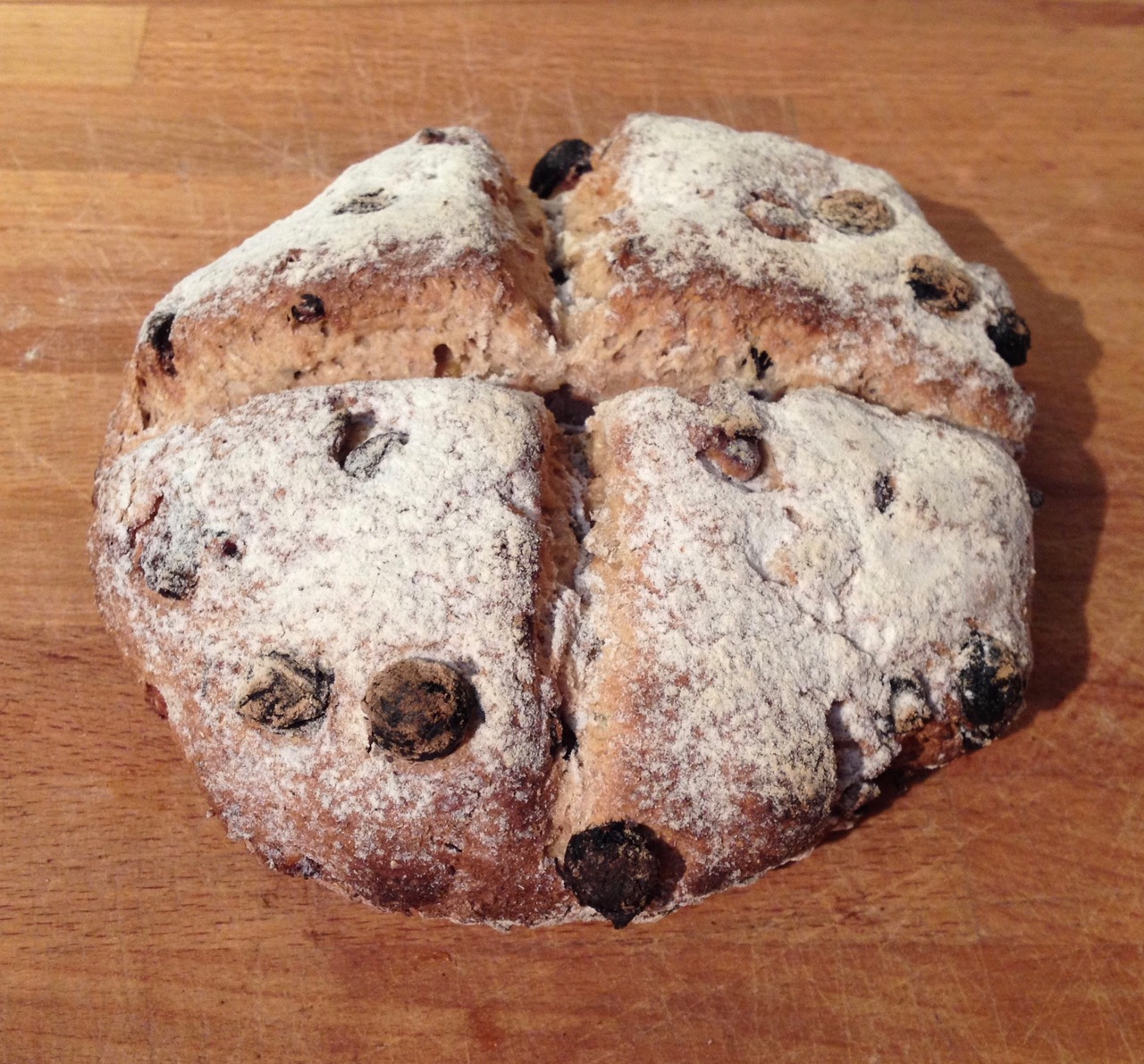 eaten this morning for breakfast with the butter I made yesterday :)  From start to finish all done in about one hour.  Ideally you should let it cool for 20 to 30 minutes (if you can wait that long!)