[Champlain SD] mystified by adding starter to premix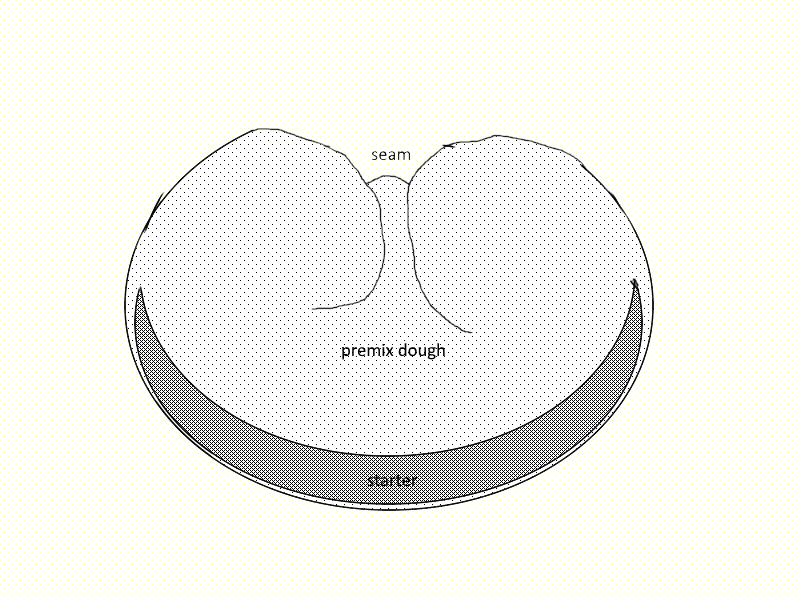 Hey, maybe TFL can help me out. 
So... Trevor says this. 
"Next, you'll knead the dough by rolling it into itself over and over. This expands the number of starter layers exponentially and spreads it throughout the entire batch of dough.
Just a warning though: because the dough sat overnight the gluten has already pretty much developed. If you roll the dough too tight you'll begin tearing the gluten sheets.
Not good.
As soon as you feel the dough really starting to tighten it's time to take a break and let it relax for a few minutes. I usually knead the dough for 5-10 minutes to start, then take a 10-15 minute break to let the dough relax, then come back for a few more minutes of kneading at the end."