December 21, 2017 - 6:28pm
No oven preheating, "cold start" straight from the fridge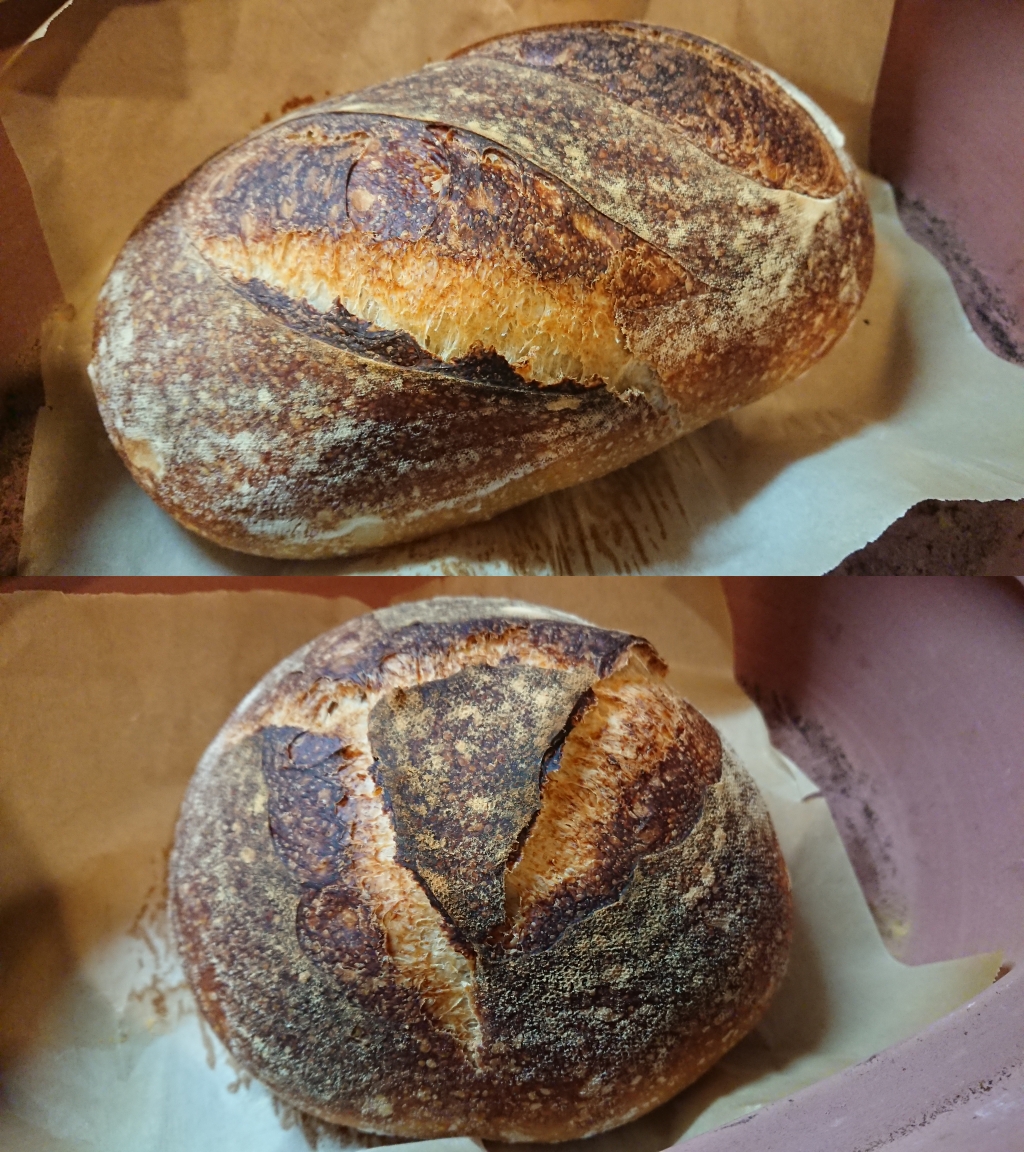 TFLers,
I just wanted to give an update on the experiment that I have been doing about cold start baking, i.e., no oven preheating. The first part of my experiment can be found at:
http://www.thefreshloaf.com/node/54611/no-oven-preheating
Conditions:
The recipe for the loaves is the same as the one in part I (above link). I have fed my starter @ 100% hydration in the morning, and let it mature for about 10 hours on the counter at 18C/64F room temperature. Mixed all ingredients at night, applied 2 stretches and folds, and let it bulk ferment over night for 9 hours on the counter. Shaped one batard and one boule in the morning and shoved them into the fridge. The temperature in my fridge is 7.5C/46F which I think is a bit on the colder side, and that I guess has prevented me from getting good oven spring when I bake the loaves on a preheated oven and pot. That is the reason why I was trying to investigate whether a "cold start" would give better results.
Equipment:
I use very simple equipment as shown below. It is a mini oven with heat control elements on top and bottom and a clay pot from IKEA. It is quite beaten up too, and yes it needs some cleaning.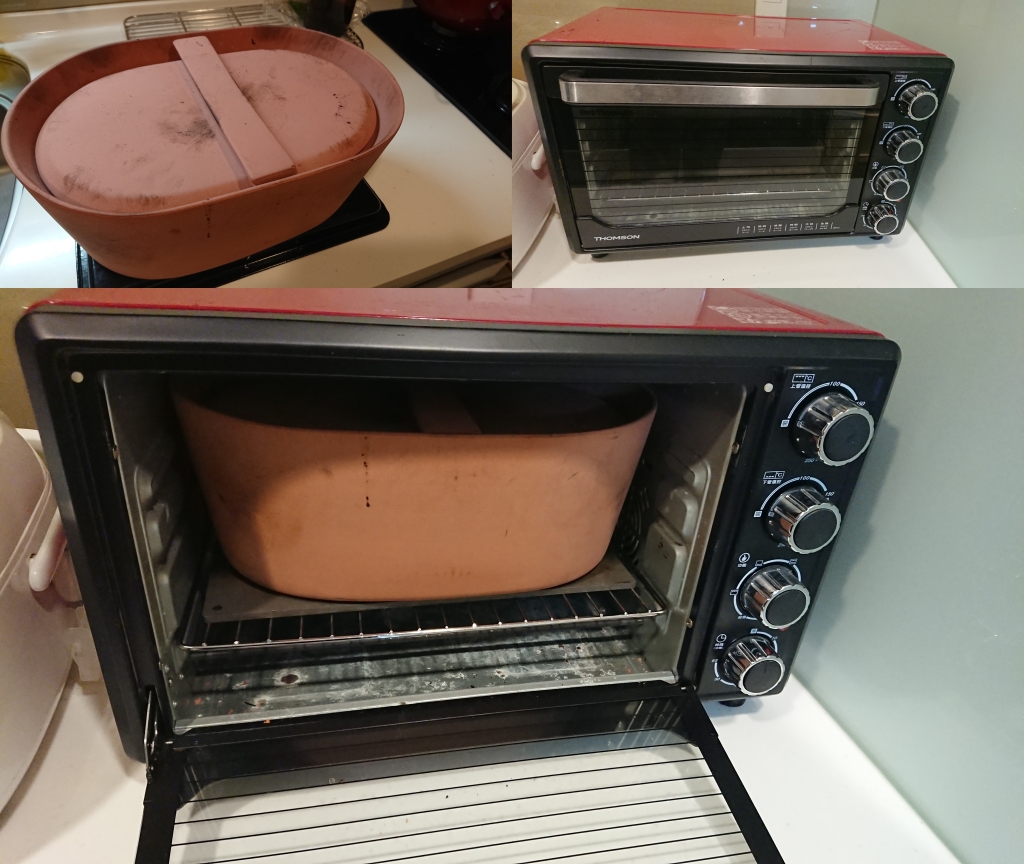 Proofing:
Both loaves proofed in the fridge for about 12 hours and were ready to bake at night. Below is a picture of both loaves before and after proofing. Even though the loaves were in the cold fridge, proofing actually happened.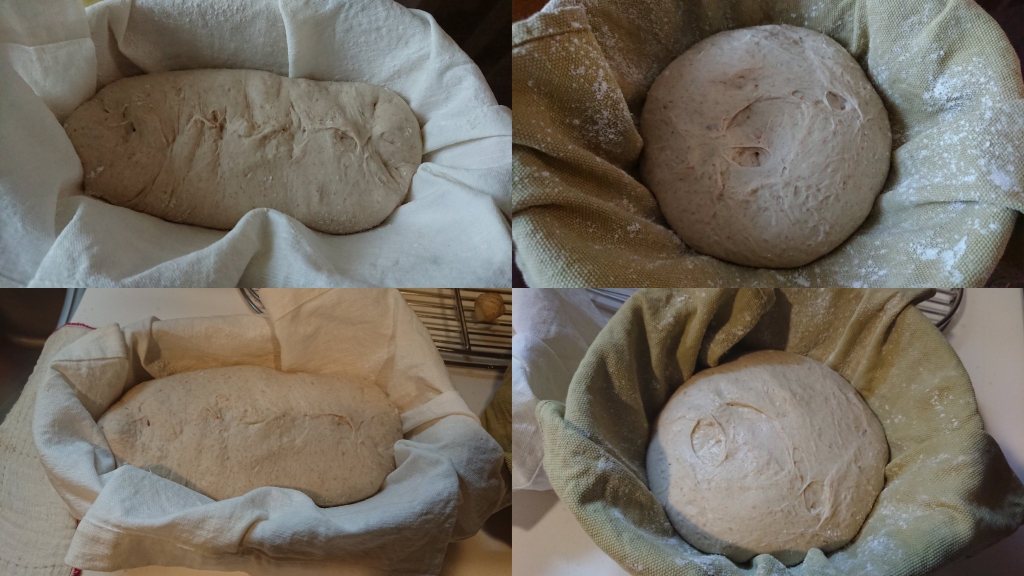 Baking:
I took both loaves out of the fridge and loaded the batard into the baking pot and started baking without preheating the oven. Set the temperature knobs to 220C/428F (never calibrated the oven temperature) and baked for 45 min with lid on and another 10 min with lid off.
For the boule, I actually wanted to add another detail to the baking. Since I was not sure whether baking straight out of fridge would be successful, I let the boule rest on the counter for 1 hour and 30 minutes, and then loaded it into the baking pot. Anyway, both pot and oven were cool again, so the second baking was technically without preheating the oven -- "cold start".
Results:
In general, the results were quite impressive as seen below. I am surprised with the oven spring, the softness of the crumb and the crust crunchiness. The No-oven-preheating approach gave me much better results when baking the loaves straight out of the fridge. I believe the internal temperature of my fridge is a bit cold, so I always had to rest the loaf on the counter and let it warm a bit before popping it into a preheated oven and pot. I am glad that I have followed my mom's method and improved the results.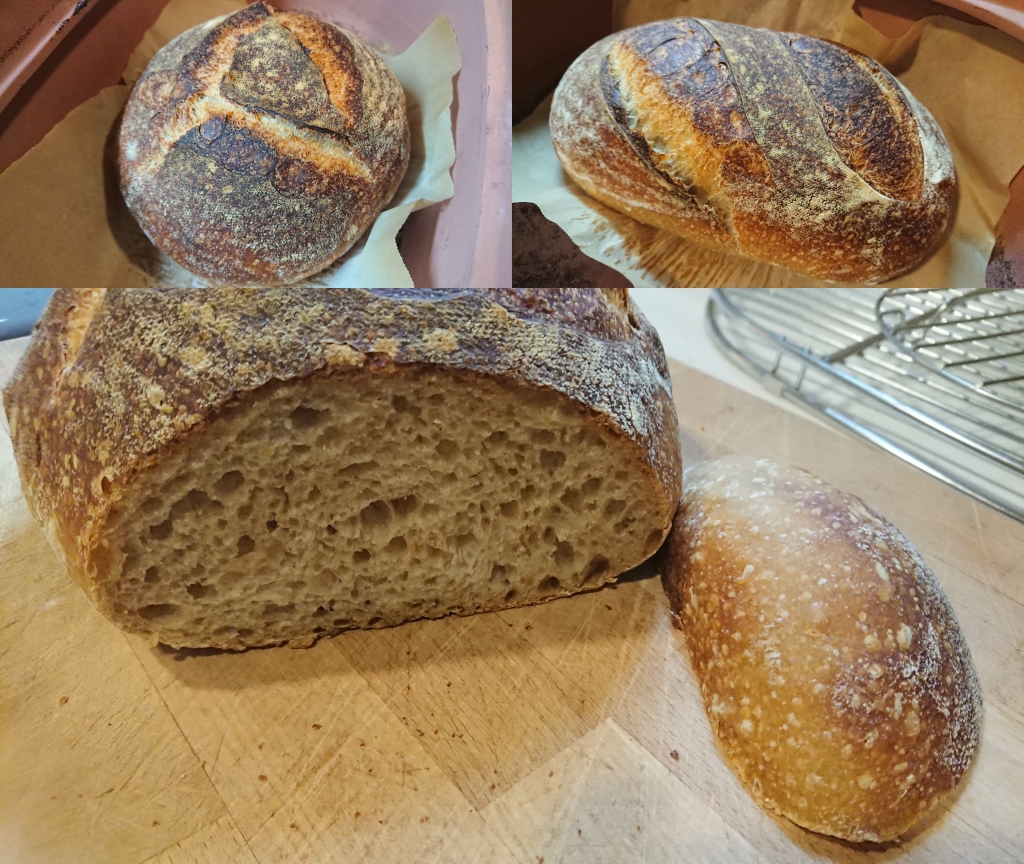 I gave the batard loaf to my neighbor, so no crumb shot.