September 3, 2017 - 5:32pm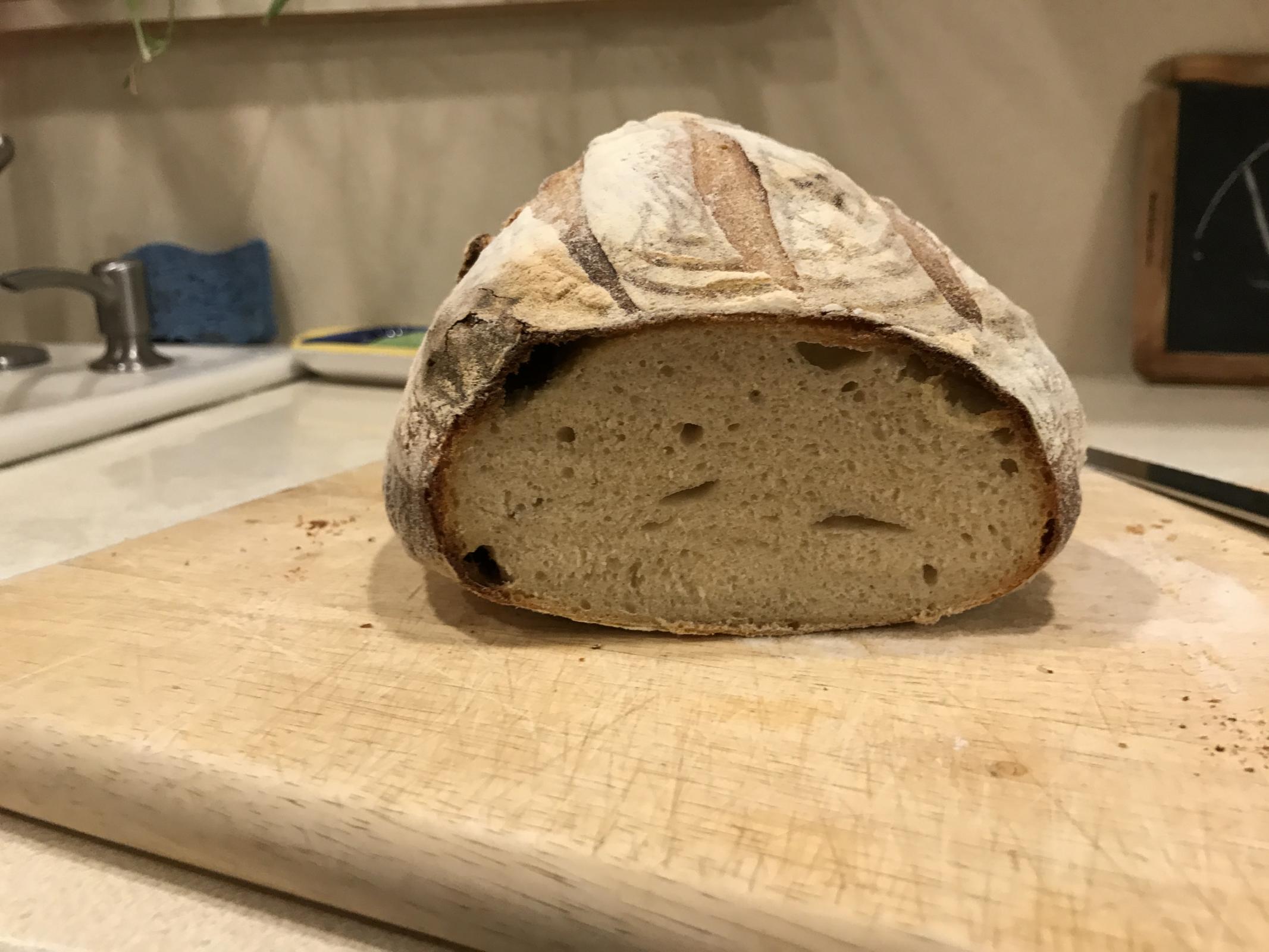 So, I started trying to make PR's SF Sourdough and have been learning. My problems first started with shaping and a wimpy loaf. 
Today, I thought I had it. I had really good surface tension but the crumb came out dense. It has a mild sour to it, but I think I baked it too soon.
I let it proof for hourd after shaping, and every half hour gave it the poke test. When my last poke came back slowly with a small dent remaining I put it in the oven and baked it according to the recipe, snd this was the result. I only baked 1 of the 2 boules, the other is regarding in the fridge.
The barm I am working with is/was lively and yeasty.