100% whole spelt kefir bread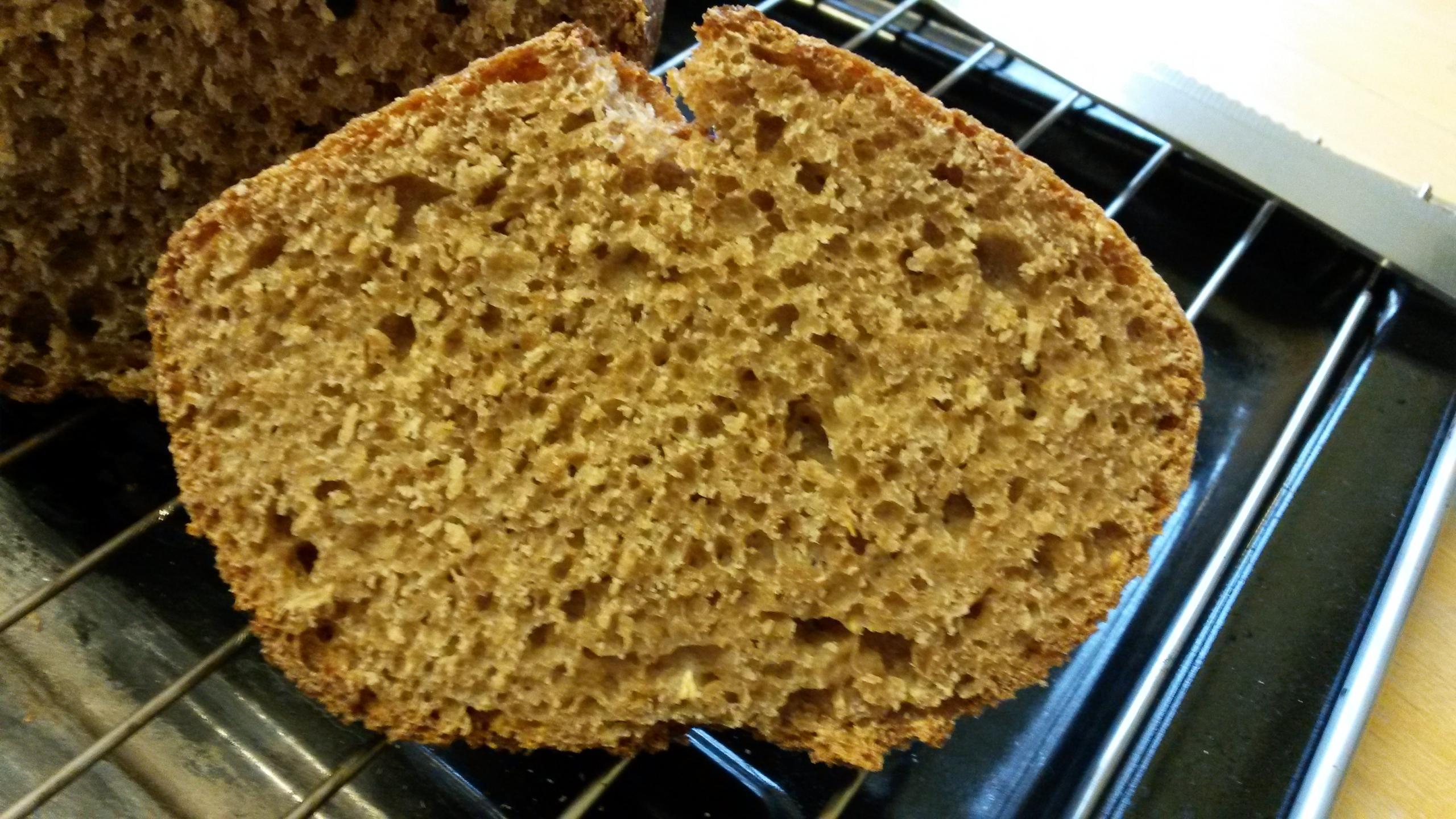 For the Pre-Ferment:
35g kefir
35g whole spelt
Leave to mature for 12-24 hours (mine took 15 hours) 
For the Dough:
60g of the Pre-Ferment
530g whole spelt flour
350g water
10g salt
60g honey
The method:
Autolyse the flour and water for 30 minutes. 
Add the honey and Pre-Ferment then squeeze and fold the dough. When almost incorporated sprinkle the salt over the dough and carry on till all the ingredients are fully combined. 
Bulk ferment for 5 hours giving the dough a gentle stretch and fold every hour. 
Refrigerate for 8 hours. 
Shape the dough and final proof at room temperature until ready - mine took 1.5 hours. 
Bake using your usual method. 
This is my version of this recipe http://breadtopia.com/spelt-bread-recipe/ done with a kefir starter and incorporating some fridge time. 
One of the best, if not 'the' best, spelt breads I've done.