100% Hydration Whole Wheat Sandwich Loaf REDUX
Hi Everyone..
Last week I made this recipe - here's the result:
http://www.thefreshloaf.com/node/51026/100-hydration-whole-wheat-sandwich-loaf
This week I tried again. My results are mixed and in a way worse. I'm not sure what I'm doing wrong.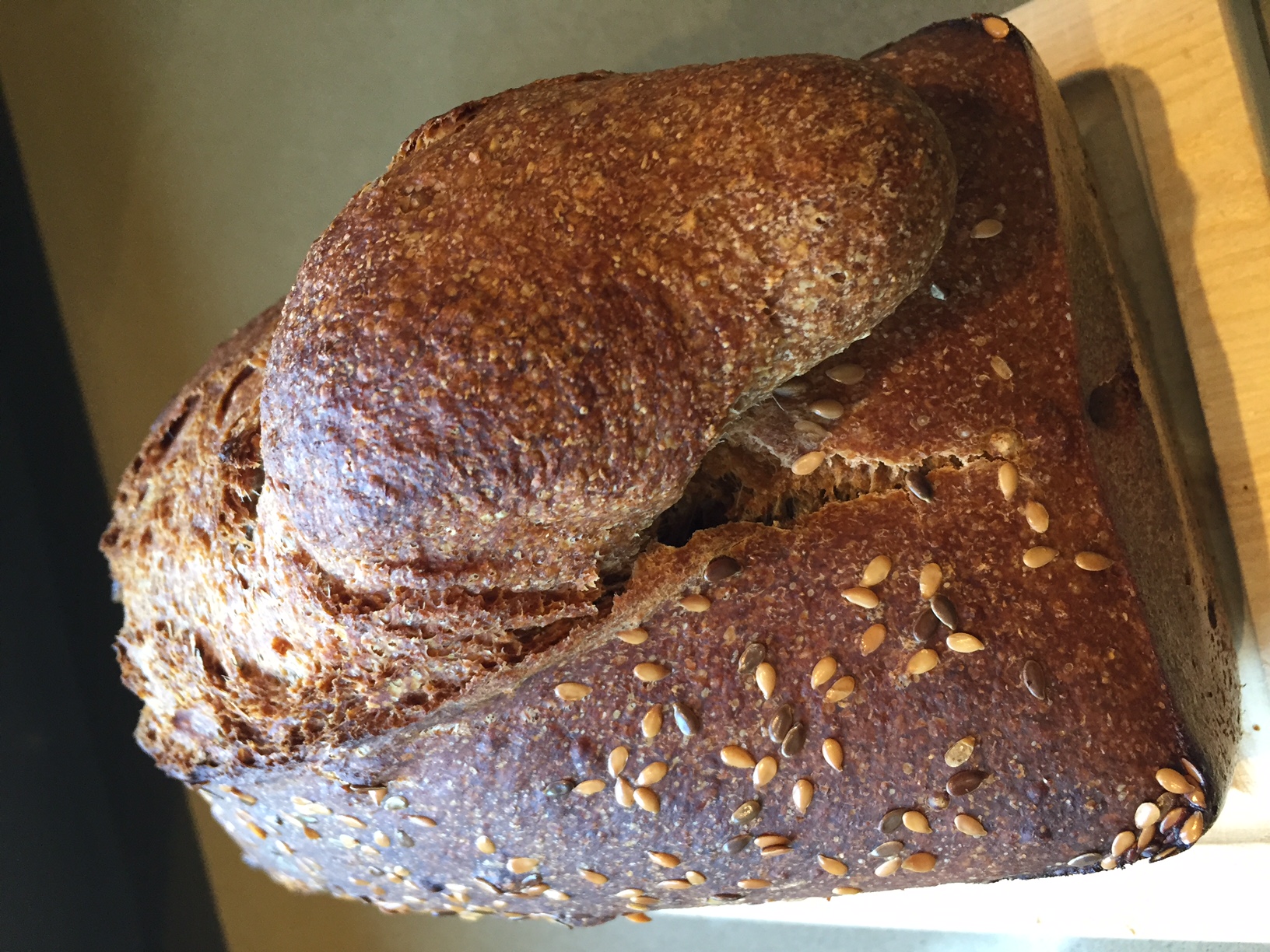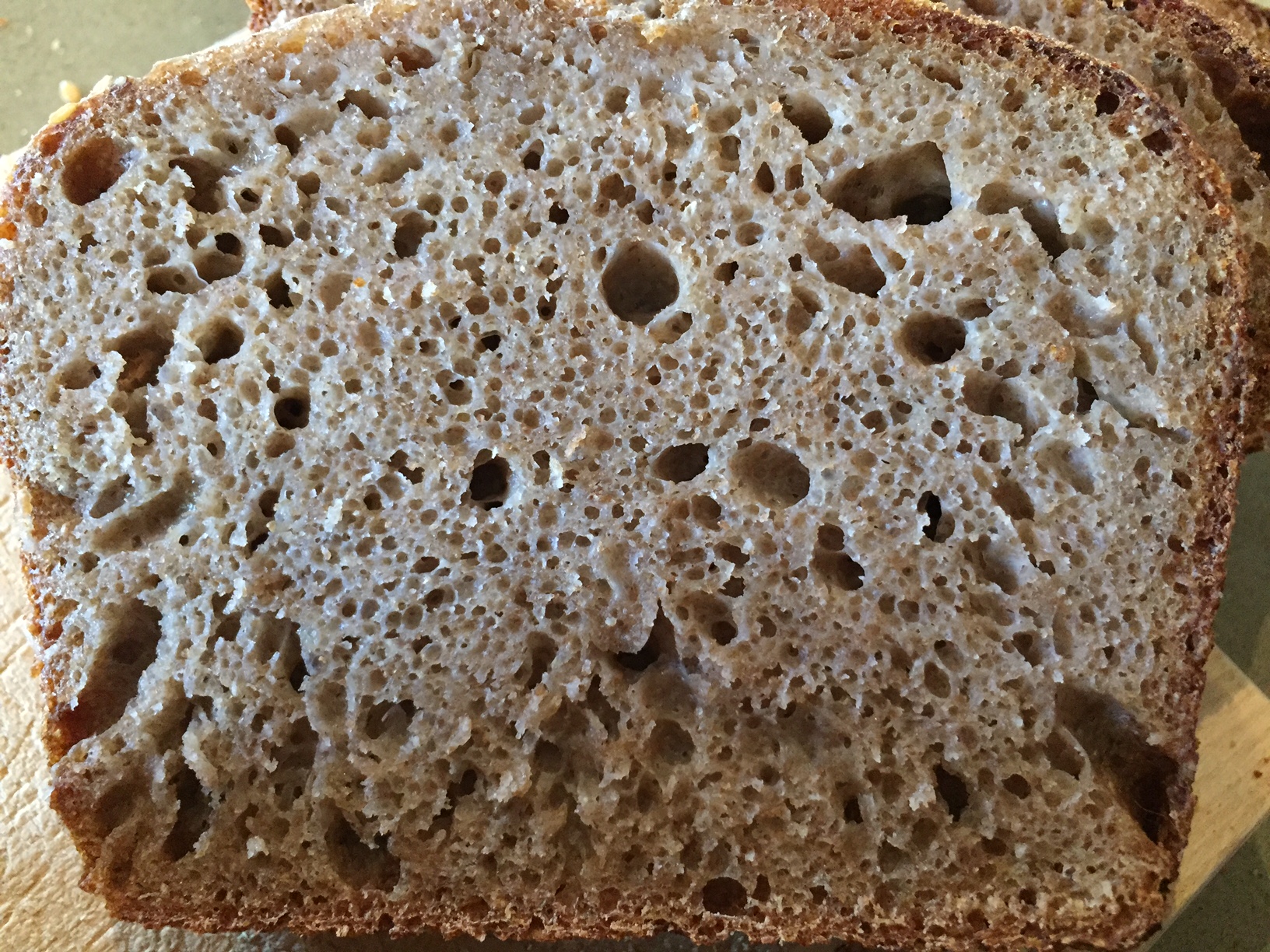 Last week I didn't use white whole wheat, this week i sifted whole wheat flour to make it "white" and took out much of the bran, etc.. i followed the ingredients by the book, it all went well and shaped well. I bulked for about 2.5 hours with four stretch and folds but then put it in my cold cellar (about 55 degrees) as I had to go to dinner and when got home last night around 10pm, I shaped it. It held well and I was happy with it. But during bulk I didn't get much of a rise. The instructions say that the bread doesn't rise much so I'm assuming that's the case and it shouldn't double during bulk (the bulk should be 4 hours at room temp)..

#1 - have never seen the blob before.. it looked like a dog's head coming out of the loaf!..  at about 25 minute, all of a sudden it began to 'volcano' out..

#2 - it's gummy and i'm not going to eat it as it's a bit too wet to enjoy..

#3 - I think this loaf requires a score (literally) from end to end of the pan.. it's also nearly impossible (I think) to score a 100% hydration loaf like this.. but did my best..

Any advice anyone can give me?  Many thanks!! Bake happy..