December 28, 2016 - 3:53pm
Pan de cristal / Glass bread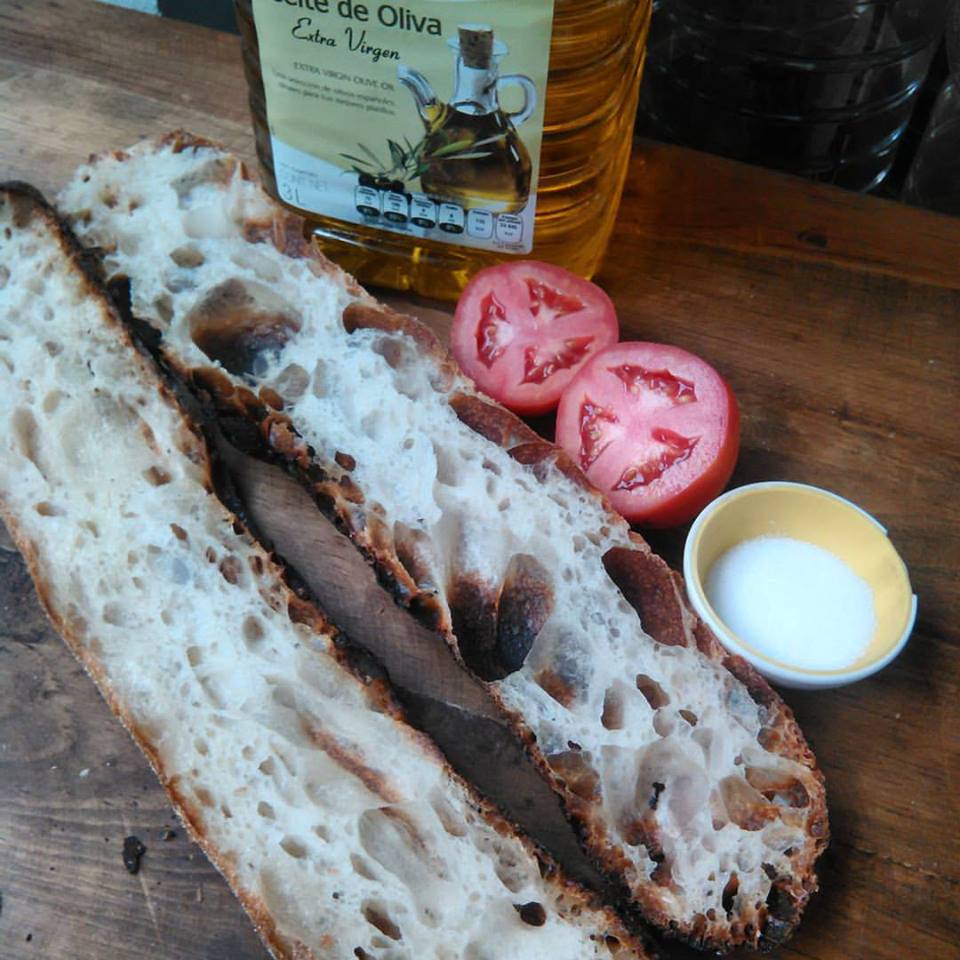 If you have visited Barcelona or the Catalonia region, maybe you have tasted Pan de Cristal, which is the local version of the ciabatta bread. I say it's a version because there are many things that make this bread so special. The main difference is that the crust is thinner, crispier and more delicate than a ciabatta, and the crumb is lighter and more opened than a ciabatta. And, how do you get this? More water (around 110-120% hydration), and just a small quantity of sugar and olive oil. Sugar makes the crust thinner and crispier. That's why this bread is called Pan de Cristal (Glass bread), because it's so delicate that when you want to slice it, it breaks like a cup of glass. Olive oil not only brings mediterranean aroma and flavour, but also changes the structure of the crumb.
This bread was developed around 10 years ago by a local bread company. The name is copyrighted. They deliver this bread, frozen, not only to local restaurants but also to anywhere in the world. In fact I met a businessman from Texas that bought this bread until he learned how to make it.The atributes of this bread make it very special for sandwiches and tapas with tomato spread, olive oil, serrano ham, etc. The shape is long and wide, quite flat.So you don't really have to shape, just divide, and stretch with your fingers and let the magic happen.
You can use sourdogh, yeast, or a combination of both, which is the best option in my opinion. According to my experience, you get better results working this dough in the straight way, without retarding in cool room. It's a just personal point of view according to my daily work.
Enjoy, have a nice baking day.