I needed an easy levain-based dough that I could use as a base for testing various flour combinations, add-ins, methods, etc. and 123 bread seems to fit the bill - 1 part fresh levain, 2 parts water and 3 parts flour, with 2% salt. I've used this to test two different starters to see which one is more active, and I also use it when I'm traveling and want fresh bread without a lot of fuss.
It occurred to me that this would also be an excellent challenge for a couple of reasons
It controls the basics while still allowing for a lot of creativity, and
the resulting recipes would be an awesome primer for newby sourdough bakers!
So, in the spirit of the second point, here is your challenge:
100 grams of 100% hydration wheat (can be AP, bread flour and/or whole wheat flour) levain
200 grams of water or other liquid of your choice
300 grams of whatever flour or combination you come up with. The control is that it should be fairly easy to obtain and be easy for a sourdough novice to work with (so, off-the-shelf stuff rather than home-sprouted, hand-milled einkorn, for example)
Any spices or other dry(ish) add-ins that you wish, or wet add-ins that don't substantially increase the hydration and make it harder to handle
To keep a level playing field, follow this method generally:
Mix flour(s), water (or other liquid) and levain and let sit for 30 minutes
Add salt and other add-ins; mix by whatever method you prefer (but again, make sure it's fairly easy for newbies to follow)
Develop dough, then bulk ferment (short, long or retard)
Pre-shape, rest, then shape and proof (short, long or retard)
I've done a few of these lately. Here is the basic 123 dough with a little whole wheat flour: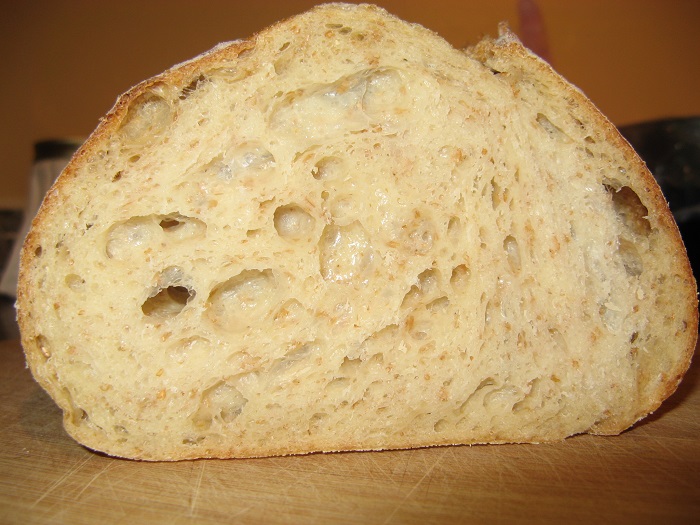 And for my latest 123 bread, check out my blog post here. Fig Nut 123 Levain!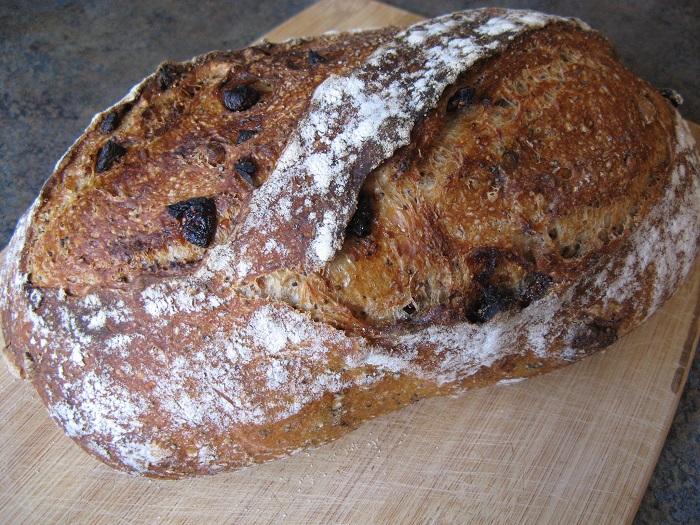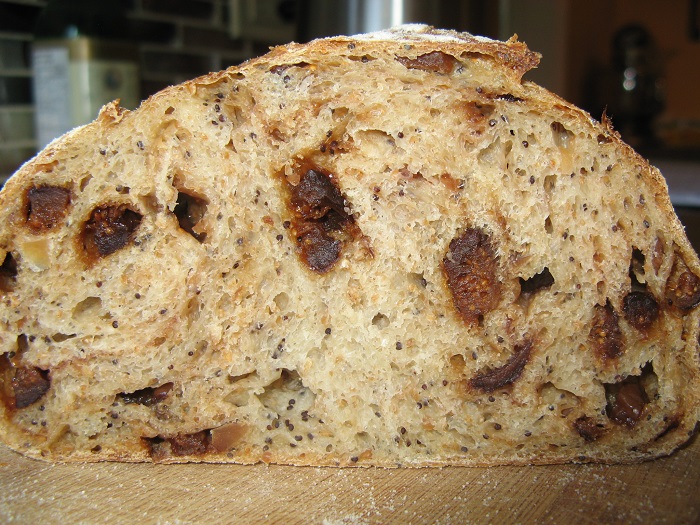 So, whatcha got?