September 5, 2011 - 10:40am
New Orleans Po-Boy Bread - it's all Eric's fault
Sending this to Yeastspotting.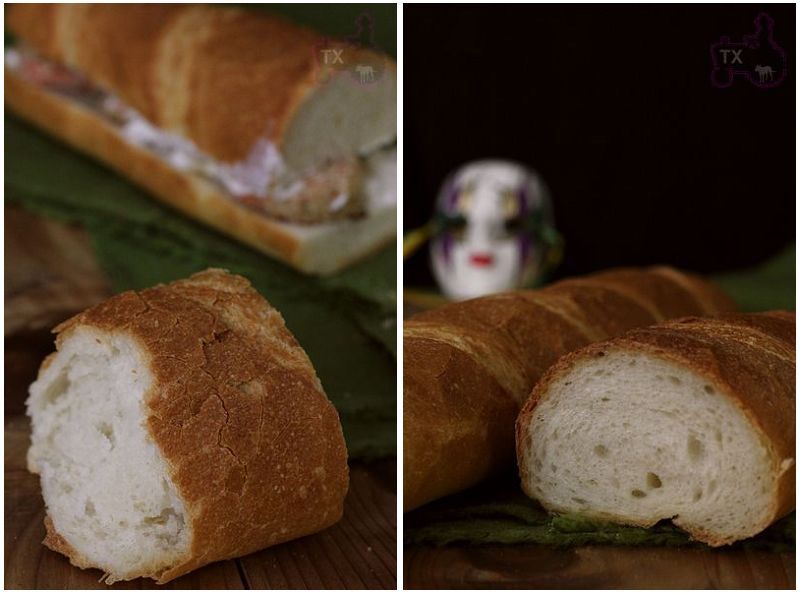 Honestly, I do blame it on Eric. Firstly, he posted a mouth watering blog about his initial attempt at replicating the famous NO French bread (see here); then he emailed me and asked me to do futher investigation; just to make it final, he even fowarded me some links and pictures to get me started. After a few tries, my final version actually is not that different from Eric's original formula, with the following modification:
- To make crumb velvety soft
* Knead, knead, and knead, see this post for details. If your bread is too dense, too tough, knead more.
* Some enriching ingredients like sugar, powdered milk, and fat. However if there are too much enriching ingredients, the crust will become soft too. Eric's original formula provides a good balance.
* I used a combination of AP and Bread Flour. BF is there to ensure enough strength, so the bread can have a lot of volume, thus guarantee a soft mouthfeel, as well as some "bounciness". AP flour is used to add tenderness. You can certainly adjust the AP/BF ratio to get the crumb you like.
- To make crust very thin and crispy
* 10% of rice flour. I have made baguettes with rice flour before with very good and crispy crust, it does the same thig here.
* Bake with steam (Eric's version does that too).
* Brush the dough with liquid before baking. I tried different liquid with different results: cold water -> thin, crispy, probably the most "authentic" version; egg whites/corn starch+ water -> even crispier than water but thicker; olive oil -> still crispy but less crackly, very fragrant, my favorite
* Size matters. I tried to make them smaller, but the baking time ended up too short to create a very crackly crust. If the size is too big, crust would be baked too long , which means too thick. The size I am making below is smaller than Eric's original version, but still big enough to get the crust right.
New Orleans Po-Boy French Bread (adapted from Bernard Clayton's "New Complete Book of Breads")
Note: makes 2X400g loaves
Bread Flour , 225g
AP Flour, 150g
Rice Flour, 45g
Water, 300g
Instant yeast, 1.5t
Salt, 8g
Sugar, 10g
Powdered Milk, 5g
Butter, 10g, softened
1.Mix everything but butter, knead until gluten starts to form, add in butter, knead until pass windowpane test, see this post for details. Note that rice flour is pretty coarse, may interfere with gluten formation, so the kneading would take a while, and the windown pane would be a bit thick.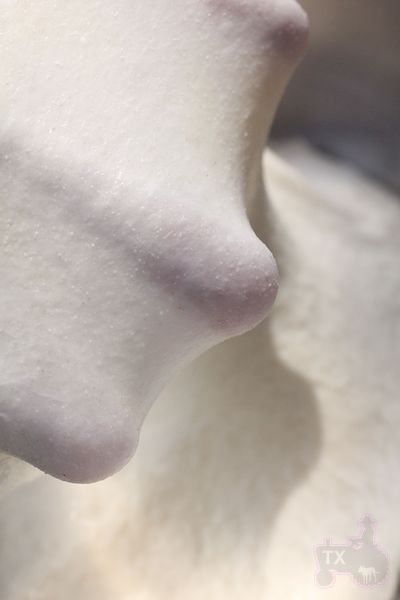 2. Bulk rise at room temp (75F) for 70min until more than doubled, S&F at min 50.
3. Divide into 2 parts, preshape and relax for 20min. For each dough, roll out to 14X6inch, get rid of all air bubbles, roll up, seal, roll out to 16inch in length.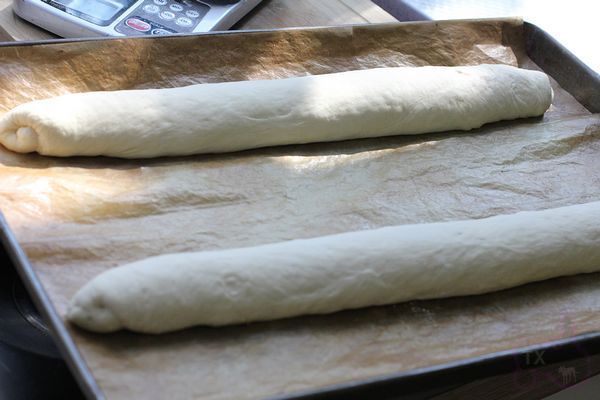 4. Proof at room temp until double, 45min to 60min. Brush with water (or other luqid), score.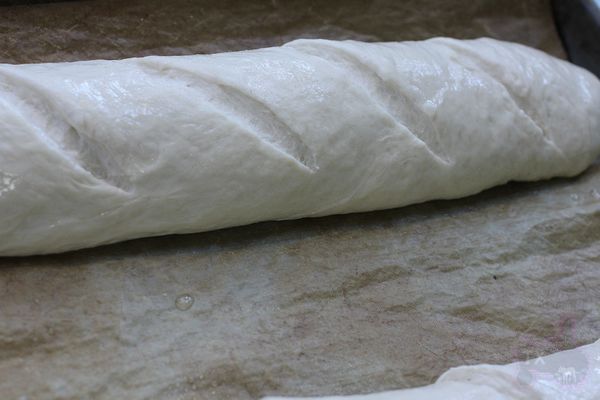 5. Bake at 425F for 20min with steam, lower to 375F, rotate baking sheet, and keep baking for another 20min. The last 5min with door cracked open.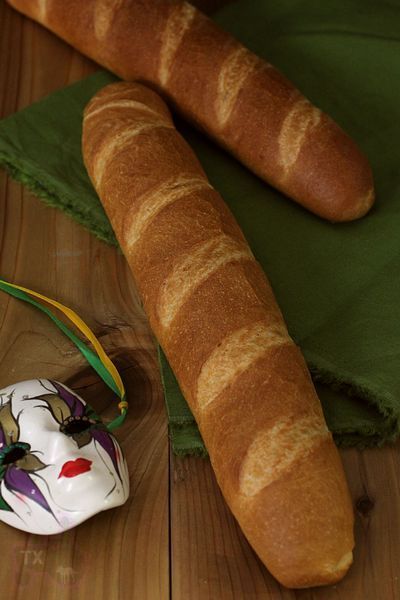 Very crispy and crackly crust, crumbs everywhere when cut or torn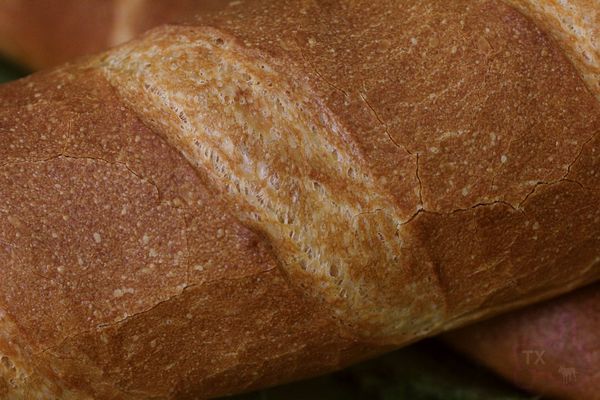 Crumb is velvety soft and shreddy, I could pull the inside out like this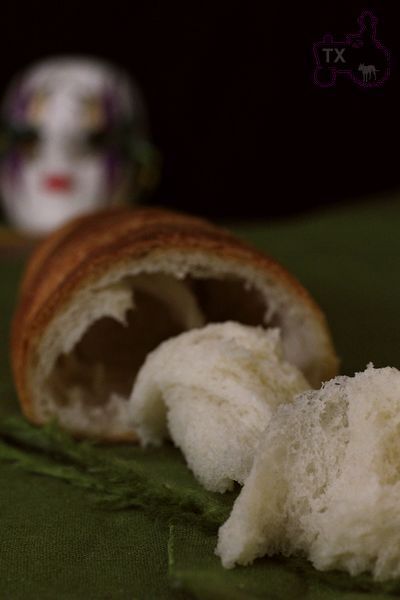 I know the most popular Po-Boy sandwich is pulled pork/beef, but I love fried shrimp filling. This time I just rolled shrimps in bread crumb, then baked until done. Equally delicious.