August 11, 2011 - 12:35pm
36 hours sourdough baguette with cocoa powder -- chocolate breads don't have to be sweet
Sending this to Yeastspotting.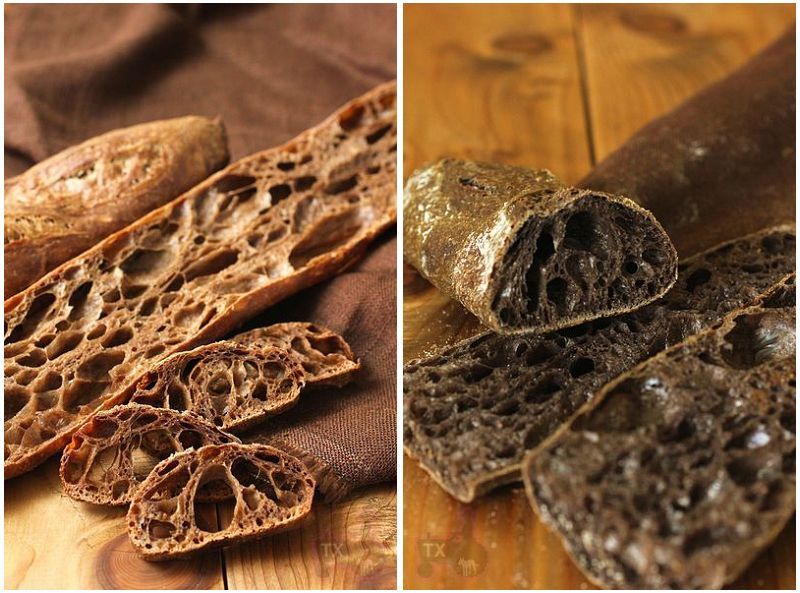 Chocolate croissants, chocolate soft sandwich loaf, now chocolate baguettes, see a trend?
I made these baguettes using my trusted 36 hour sourdough recipe, twice - once with natural cocoa powder (on the left), once with special dark dutch processed cocoa powder (on the right). The natural ones were very hole-y but a bit flat; the dutch processed ones were rounder, with better shape, but the crumb is just so ever slightly less open. This once again proves the theory that natural cocoa powder is more acidic, which makes a more extensible bubbly dough.
AP Flour, 425g
ice water, 315g
salt, 10g
white starter (100%) 150g
cocoa powder, 20g (natural or dutch processed)
-Mix flour, ice water and autolyse for 12 hours.
-Mix in salt, starte, then follow the basic 36 hour sourdough baguette formula here.
You might notice that there isn't any sugar in the formula, that's because cocoa breads don't have to be sweet, can you say chicken mole? The slight bitterness of cocoa went perfectly with mole sauce.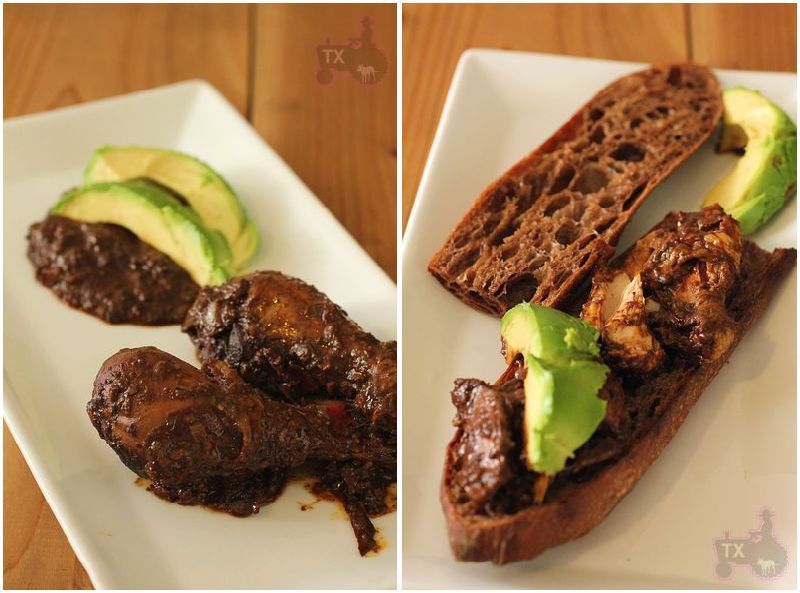 Of course it CAN be sweet if that's the way you want to swing it. Here's a decadent pizza made with this dough, topping: brie cheese, LOTS of bittersweet dark chocolate pieces, and pistachio nuts. TO DIE FOR. (Add chocolate pieces for the last minute or two of baking, otherwise they burn.)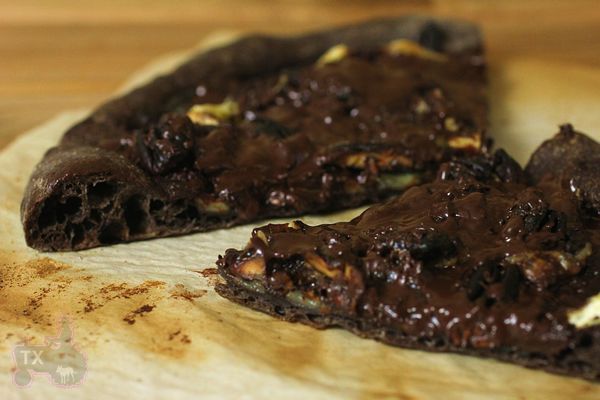 I normally don't like too much (or any) dry flour on my bread crust, but for these super dark baguettes I had to add a thin layer, just to show off the cuts.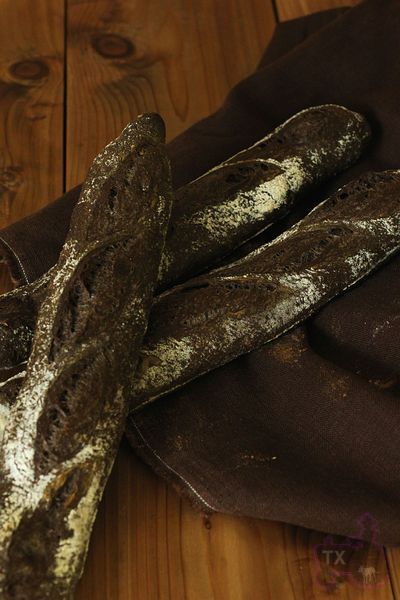 Not your everyday baguette, but perfect if you want a dessert pizza/bread (add more chocolate), or something to go with mole dishes.